Edward Sanders and Anne Waldman in Woodstock, N.Y. Lucía Hinojosa Gaxiola photo.
by Edward Sanders
I guess I met Anne about 1965
when she brought Angel Hair books
into the Peace Eye Bookstore.
A year or so later, when I was
an official record producer for Reprise
Records, she came to Miriam's and my apartment
on Avenue A & 12th to discuss her
doing an album for Reprise
(I produced The Fugs for Reprise, a label which
included Jimi Hendrix, the early Joni Mitchell, & many others.)
In the end Anne decided to focus on poetry, encouraged
to do so by Ted Berrigan and others.
I have followed her marvelous career decade 'pon decade,
and have read with her many many times in many many venues,.
And I salute her vast and prolific sequence of poems & books!
And now she has celebrated her 75th.
All hail to Anne Waldman on her luminescent voyage!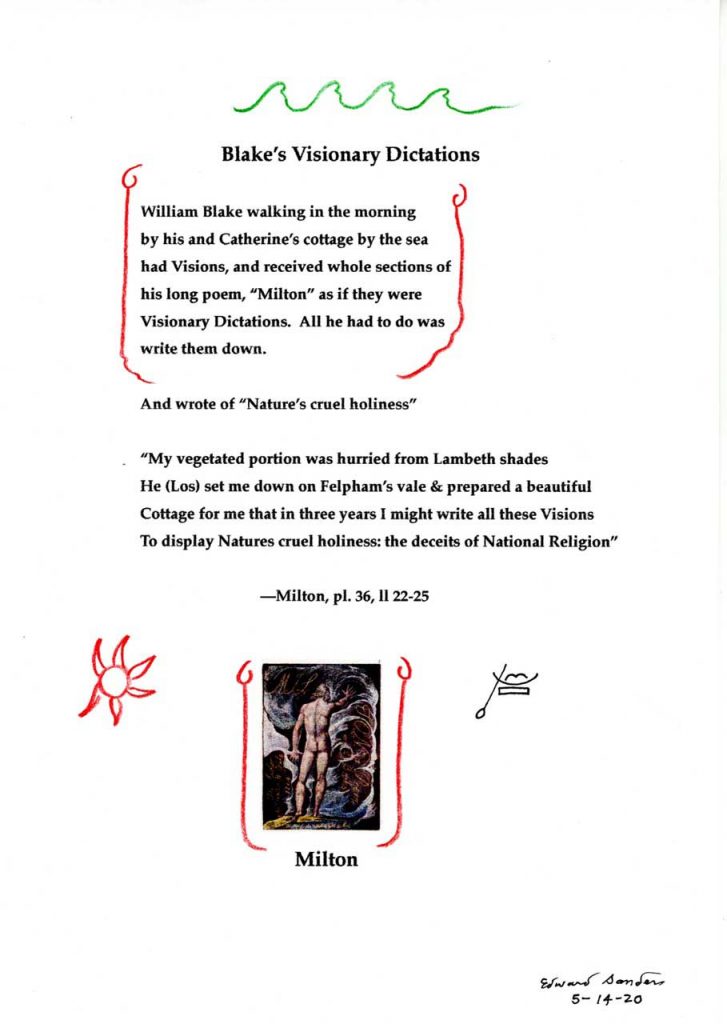 ---
Edward Sanders is a poet, historian, and composer. His recently published book, illustrated by Rick Veitch, is Broken Glory, the Final Years of Robert Kennedy (Arcade Publishers). A paperback edition, with an updated chapter, will be come out in 2021, after corona.
His Glyphic History, A Life of Charles Olson in Text and Glyphs, has very recently been published by Dispatches/Spuyten Duyvil. He is completing a biography of the historian Alf Evers, for whom Sanders served as typist and secretary during the latter part of his life.
His manifesto, Investigative Poetry, has inspired several book-length biographies in verse, including Chekhov, a Biography in Verse, and The Poetry & Life of Allen Ginsberg.
Sanders was the founder of the satiric folk/rock group, The Fugs, which has released many albums and CDs during its nearly 50-year history.
He lives in Woodstock, N.Y. with his wife, the essayist and painter Miriam Sanders, and both are active in environmental and other social issues.