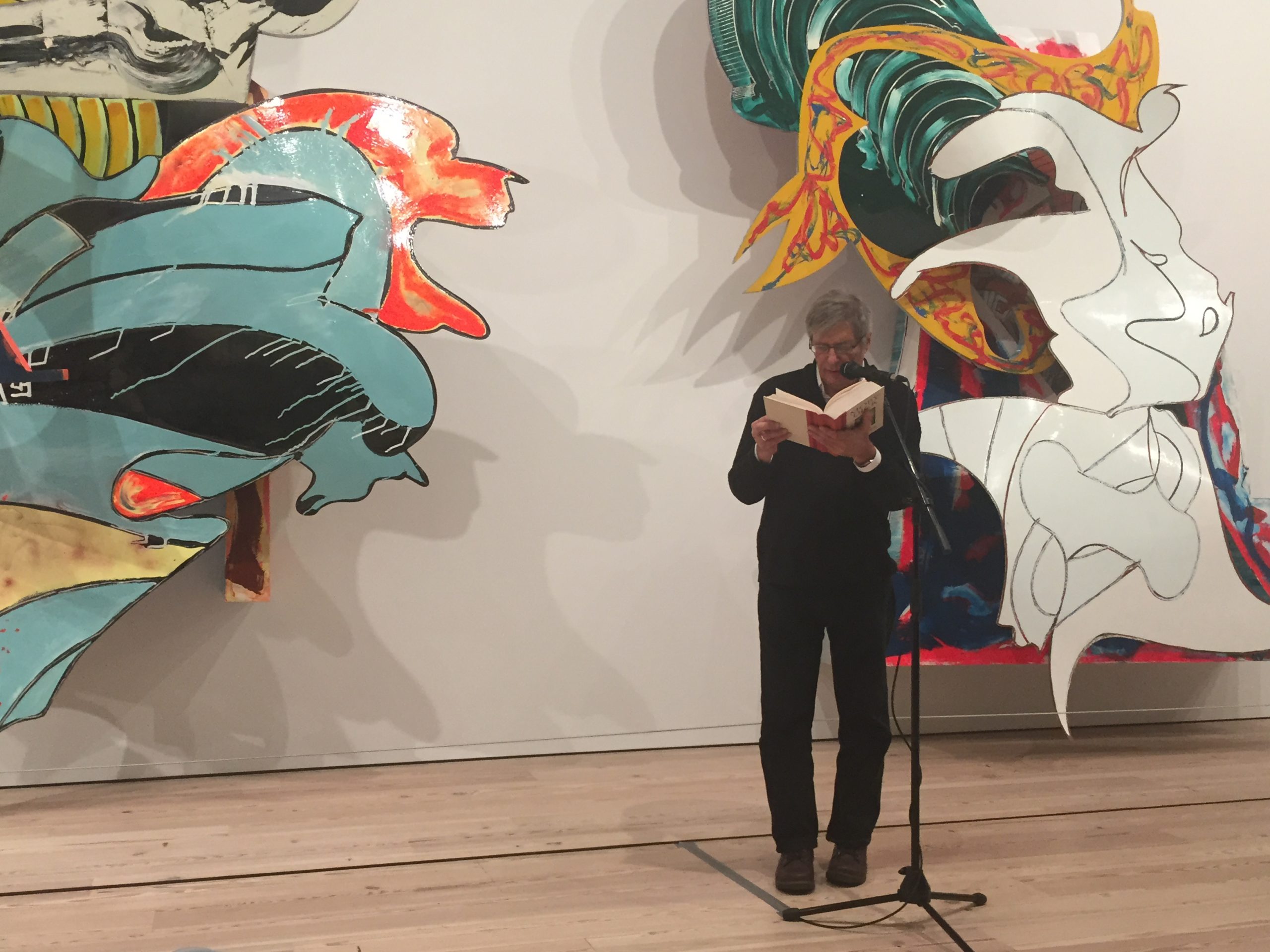 A yellow light shines in the window
Of the church—someone's working late—and
A blue sky fills the space behind the spire
At 6 P.M.  A calm receptionist sits
Behind her desk, a hostess in a blue skirt
Holds a menu against her chest, people
Are walking their dogs and an old man pushes himself 
Up the library steps, to rest. I 
Don't wear a sweater under my coat, for the 
First time in weeks, and the snow is melting
On the top of a car—mine—leaving stains
Along the roof, like the stains on shoes and boots. 
Under the marquee of The St. Marks Theatre, I 
Read the posters, stare at the stills. My 
Father used to spend all day in this theatre, as 
A boy. My grandfather owned a grocery store around here, 
Years ago. A small girl with bright red lipstick
Stands arguing with a man, twice her age, in a doorway. 
A Puerto Rican girl with large breasts—she can't 
Be older than 12 or 13—punches a boy on pogo sticks
In the stomach. The marquee of the old Fillmore
East announces "The Miles Davis Group" as it has
For the last two years. I stop and buy The Times 
At the newsstand on 2nd Ave. between St. Marks and Seventh,
Just as a girl in a green dress and high heels
Steps off the curb and leans into the last rays of light
Descending south over the river. You
Are probably descending the steps to the subway, 
Loaded down with books and papers, like a young
School girl coming home from school, to make dinner, or 
Possibly you are going from store to store, buying food
Before it gets too dark. 
from Blue Heaven