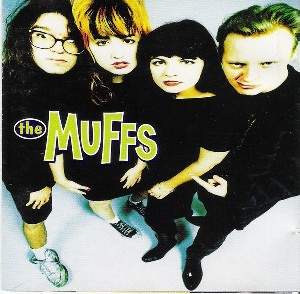 Boog City Classic Albums Live presents
our 54th ever show in the series
the 60th album ever in the series
The Muffs eponymous 1993 debut
on the 30th anniversary of the formation of the band. 

A percentage of the monies raised from this show will go to the ALS Association Greater N.Y. Chapter. 

The show can be seen viewed permanently at:

https://www.facebook.com/568006485/videos/825249114798235
https://m.youtube.com/playlist?list=PLEVkbnAry6vkO-nJD-4f69aQWLPpgVgGa
There is a $10 admission, which can be sent to Boog City via:
https://www.paypal.com/us/home to editor@boogcity.com

or
 
https://www.venmo.com to David Kirschenbaum
Featuring:
Todd Carlstrom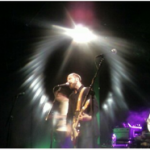 "Lucky Guy"
"Saying Goodbye"
"Everywhere I Go"
https://www.facebook.com/toddcarlstromandtheclamour
https://soundcloud.com/todd-carlstrom
Todd Carlstrom has played on many of NYC's stages with his own band, Todd Carlstrom and the Clamour, as well as Heroes of the Alamo, The Domestics, and others. He has appeared in many Boog City events and has booked a fair bunch as well, including this one. Check out his album Gold on the Map. 
Kelly Webb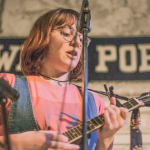 "Better Than Me"
"From Your Girl"
"Not Like Me"
https://soundcloud.com/kelly-webb-104581674
Kelly Webb is a singer/songwriter, director, yoga teacher, tarot-reader, and various other nouns. She wrote her first song in the first grade, started learning guitar her senior year of high school and writing good songs in college. She was once described by the Legendary Sticker Dude as "a feminist breath of fresh air and unrelenting fire." She's in the process of recording covers for the second season of the web series Kombucha Catch-Up, which she co-wrote, directed, and penned the theme song for (you can check out the first season on YouTube). She has also recorded theme songs for the podcast Conversations between Cousins and the web series I Kissed Your Boyfriend: Another Feminist Vlog. When she's not writing songs, Kelly is trying to make things; web series, theater, magic, a mess.

The Mimsey Mack Experience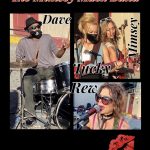 "Baby Go Round"
"North Pole"
"Big Mouth"
"Every Single Thing"
https://youtu.be/gghee7o6GYU released Oct. 3, 2021
https://www.facebook.com/mimseymack/
The Mimsey Mack Experience performs a dynamic setlist with profit sos ask select covers. This NYC-based indie punk rock band, features Mimsey Mack, guitarist/vocalist Parkis, and bassist/vocalist and drummer Dave Dawson. NYC musician and actress Rew Starr, guitarist/vocalist, will also be featured for the Boog City Muffs event.

Aron Blue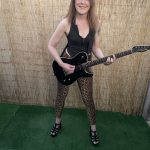 "Don't Waste Another Day"
"Stupid Jerk"
"Another Day"
Songwriter, singer, musician. Her lyrics reveal the stories of powerful women in all their incarnations, real and mythological. There is also something about the celebration of life and the freedom and camaraderie that can only be found in the corner bar or a stranger's bed. The roots are country and blues, of course.
Blueberry High Heels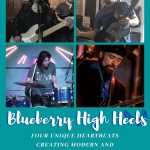 "Eye to Eye"
"I Need You"
"All for Nothing"
Didi Champagne has been playing NYC stages for over 30 years including The Bitter End and CBGB's.  Blueberry High Heels with all Didi's original music and poetry, consists of Didi playing Bass and Vocals, Brother Dave on Guitar, David Cornejo Alegre on Drums and Gai Prathan playing Guitar.  Gai has a Masters in Music and has studied Classical and Jazz Guitar for many years and is a Teacher.  David is a Professional Drummer who has played huge festivals and is a teacher himself.  Brother Dave has been playing NYC stages for over 20 years and is known for his stunning leads and soulful vocals. 
_________________
www.boogcity.com • editor@boogcity.com
Twitter: @boogcity • 212-842-BOOG (2664)