by Walter Hoffman

Better Light
Alex Emanuel
Peacedale Records and Alex Emanuel
Is it possible that there was an art form set up to work better than recorded music during a global pandemic? Film sets, even small "indie" ones, are basically human petri dishes with various crew running about in the most cramped of generally barely sanitized quarters, and which were some of the first things shut down in New York and L.A in the earliest days of the pandemic. In terms of physical artwork, paintings and installations are always better experienced in person, with other humans around you. There are those digital NFTs that are supposedly going for millions, but we all know they're a pyramid scheme of some sort run by an Illuminati-like cabal on some undisclosed Pacific island, right?  As far as live theatre goes, as an actor myself, don't even get me started about the futility, and straight-up insipidness, of a Zoom play reading.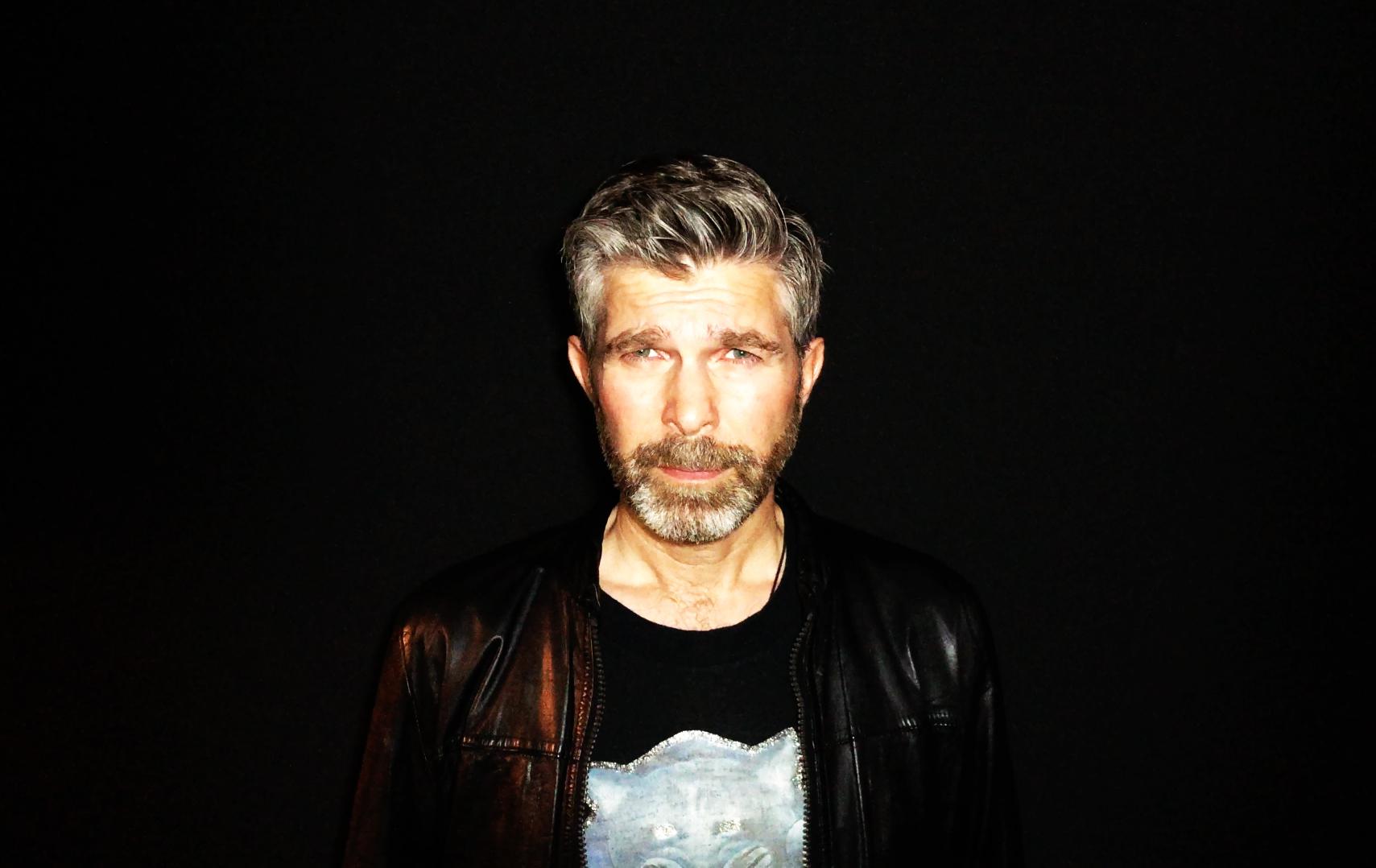 Music on the other hand? What musician doesn't dream of holing up in a cabin (or their apartment), with just the most basic of home recording tools, and setting their innermost thoughts and dreams down for posterity? Musicians as disparate as Tyler the Creator, Paul McCartney, and Taylor Swift (who enlisted Justin Vernon, "Mr. Cabin in the Woods" himself, to help her out) all released "Pandemic Albums" over the past year. But here's a question: Does a global pandemic really affect the bottom line for Sir Paul, or Tay? Not saying they aren't lovely people, and that they aren't concerned about their fellow travelers on the planet, but, assuming they didn't catch COVID, how much skin do global icons like that really have in this game?
Better Light is, at its heart, a shot of defiance in the face of all the crazy we have found ourselves confronting over the past few years.
Which brings me to Alex Emanuel's new album, Better Light. Emanuel is a musician living on Manhattan's Lower East Side, who not only saw that COVID was particularly ravaging his home turf of NYC, and killing hundreds of thousands of his fellow Americans (over 608,000 as of this writing), but that there was an administration in the White House who seemingly did not care how many died, as long as the economy stayed "open." 

Speaking of which, what if you were an artist like Emanuel? A musician/actor/filmmaker, with very little prospect for work: What does an economy/society like that even look like? What does it look like in a city where people are leaving in droves, offices aren't reopening, crime is rising, and the unemployment rate is twice the national average? What if you don't have a Taylor Swift-like following: What do you do? Swapping tracks with "Cabin in the Woods Guy," and rolling out your pandemic missive to your in-the-bag industry hosannas is not an option. 

What Emanuel has seemingly done is gotten down to work, strictly in the name of work, in the name of art, and has given us a sort of 2.0 Notes from the Underground. A work that exists to prove going forward that, yes, these things did happen, and that there was a reliable narrator there taking notes, lest we forget.

Emanuel, a veteran of numerous NYC bands in the '90s and aughts—Rollo, Hygiene, Lucan, Permission—did all the vocals, played all the instruments, recorded, mixed, and mastered the album over the last few months of 2020 and into 2021 by himself in the small space he has in his apartment for recording. That might sound like he got into Nick Drake Pink Moon mode for this album, but that isn't the case. Better Light is, at its heart, a shot of defiance in the face of all the crazy we have found ourselves confronting over the past few years, and it is not a quiet album. 
Emanuel is clearly a guy who attended Rock and Roll High School, and he learned his lessons well.
Out in front of it all is Emanuel's voice, which is as it should be on an album that confronts so much lyrically. But rather than a Nick Drake whisper, you get a Paul Westerberg-like shout out of the darkness. Emanuel's voice is very strong, and could be described as "legit." (In fact, Emanuel has worked in musical theatre pieces with the great NYC institution Stew, and with NOFX.) But at the end of the day it's a classic rock 'n' roll voice all the way. Sonically, when we hear the descriptor "Isolation Album," the mind automatically goes to "Strummed Acoustic," but again Better Light goes against preconceived expectations. Emanuel has put together a sonic stew, the heart of which is driven by a reverb drenched '65 Guild Polara laying down fuzzed out lyrical riffs that bring to mind bands like Teenage Fanclub, Luna, and Sebadoh. The rhythms underneath consistently propel the songs forward, and the bass and drum tracks are mixed in a manner reminiscent of the post-punk sonics of bands like Wire and The Jesus and Mary Chain. Emanuel is clearly a guy who attended Rock and Roll High School, and he learned his lessons well.

The opening track, "Better Light," a slow fuzzy dirge, sets the scene perfectly: Emanuel states that he's "Not gonna enlist in the night," because "There's got to be some better light." That seemingly simple couplet speaks not just as an act of defiance for the narrator, but as a calling out against those who are choosing to purposely go against the light. What else can one say about those who purposely deny science, whom Emanuel identifies as "Covidiots" in the opening line of the track? First it's science, then it's basic math, like pretending a person who received more votes didn't actually win an election. 

In the sprightly "Smile of Dirt" Emanuel sings of being "On the brink of the Brown Shirts." There are those that say the Trump/Fascist comparisons were never apt, but after the events of January 6 is it possible to think otherwise? On "Grey," which is served up like a lovely late period Bowie-esque rocker, the coda to the track goes "There's nowhere there/ There's nowhere/ And there's no way/ It's all grey." Sure that's pessimistic, but there were just white nationalists in the White House, telling people that medical professionals at the CDC were their enemy. The pessimism is warranted, and it is earned in the details. 
At the end of the day 'Better Light' is a work that challenges the narrator (and his audience) to take the best shot that they can, despite the obstacles.

Like any good New York pessimist, Emanuel also shows his funny side willingly. In "No Subplot," he declares "You say I'm bitching a lot/ But I'm not/ I'm just trying to live with this shit I got." Ultimately this is an album that is searching for answers and, despite everything, is fighting against all odds for better days ahead. In "This Is Heat" the outro of the song is a plea to put the brakes on all the madness: "There's no story/ I'm ranting cuz I'm worried/ While the haves tan the have nots/ Oh man we're in a hurry/ And we can stop/ We can stop/ We can." In "Share," over an infectiously repetitious chugging riff, the questions "Are we gonna be vilified?/ Are we gonna be left to die?" are asked, but certainly not answered. Although in the very funnily entitled "Trackstar Camel" it is stated that "Everything's in play/ These days." So, really, who knows? 608,000 plus have died, and there's still a sizable portion of the population that thinks choosing to not get vaccinated is somehow a sign of "Freedom." What's a couple of more, right? 

At the end of the day, Better Light is a work that challenges the narrator (and his audience) to take the best shot that they can, despite the obstacles. The album closes on a very high note, on what is its most up-tempo track, "Leave the Driving to Us", a demand/declaration is made: "Let us breathe/ Let us breathe/ We can't hide, we're built for speed/ The night's long through the reeds." The night can seem long, but there's always a potential for "better light" ahead, right?
ALEX EMANUEL is a New York-based musician, actor, writer, director, filmmaker, and visual artist. He's a vet of many indie bands, and Better Light is his first solo work. Alex produced (along with his production company Starna Productions), starred in, and scored the award-winning indie rock comedy feature The Incoherents, which was released in 2020, and has done much work as an actor on TV and in Film. Onstage, Alex acted and played music in the world premieres of the rock musicals Family Album by Stew, and Home Street Home by Jeff Marx and Fat Mike, and he played "Deckard" in the critically acclaimed theatrical premiere of Do Androids Dream of Electric Sheep?, based on the novel Bladerunner was adapted from. Recently, Alex finished writing his first full-length play, Come and Knock Down My Door, which is already getting noticed, and he's working on a documentary about his father, the renowned Illustrator Robert Grossman, who passed away in 2018. You can find out more at alexemanuel.com alexemanuel.bandcamp.com and imdb.me/alexemanuel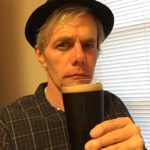 WALTER HOFFMAN is a lifelong NYC resident, born and bred. He is an actor, who also gives historic walking tours around the city. He plays guitar and sings (not brilliantly). He'll play for you if you ask nicely.