Who's Performing and How and When to Watch
Live and In-Person at

Unnameable Books
615 Vanderbilt Ave.
Prospect Heights, Brooklyn

Directions: 2, 3 to Grand Army Plaza,
C to Clinton-Washington avenues, Q to 7th Ave.

Venue is between St. Marks Avenue and Bergen Street

$5 suggested

The event will also be streamed via Facebook Live
https://www.facebook.com/groups/115605743040

And it will be available online in full the next day at
https://www.youtube.com/channel/UCGD_RIKdy7P9fdpIugMgoLg/featured
12:00 p.m.  Alexis Almeida (poet)
alexisfalmeida.com/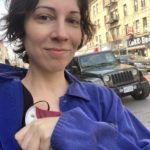 Alexis Almeida is a poet and translator living in New York. Her work has appeared recently or is forthcoming in BOMB, FENCE, The Poetry Project Newsletter, Harp & Alter, and elsewhere. Her chapbook I Have Never Been Able to Sing came out from Ugly Duckling Presse, and her co-translation of Carlos Soto Román's 11 is out from UDP later this year. She teaches at the Bard Microcollege at The Brooklyn Public Library and edits 18 Owls Press. 
12:10 p.m.  Richard West (poet)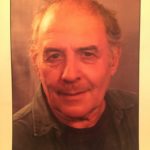 Writer (produced playwright), musician (recorded), actor (SAG), radio host (Pacifica KPFA), and cable TV; yoga instructor; and world traveler. Robert Aberdeen photo. 
12:20 p.m.  Jennifer Juneau (poet)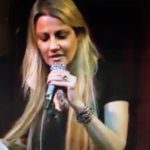 Jennifer Juneau is the author of the novel UberChef USA and the poetry collection, More Than Moon. Her work has appeared in A Gathering of the Tribes, Cafe Review, Cimarron Review, Columbia Journal, Evergreen Review, Gargoyle, Sensitive Skin, Seattle Review, and elsewhere. On Monday night's, she hosts the Phoenix Reading Series at Shades of Green. Amy Barone photo.
12:30 p.m.  Christine E. Hamm (poet)
www.gorillahamm.blogspot.com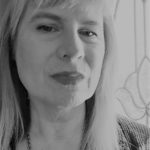 Christine E. Hamm, queer English professor, social worker, and student of ecopoetics, has a Ph.D. in English and lives in New Jersey. Hamm recently won the Tenth Gate prize from Word Works for her manuscript Gorilla. Her work has been featured in North American Review, Nat Brut, Painted Bride Quarterly, and many others. She has published six chapbooks, and several books of both poetry and hybrid texts.
12:40 p.m.  Didi Champagne (poet)
www.instagram.com/blueberry_high_heels/
www.facebook.com/DidiChampagne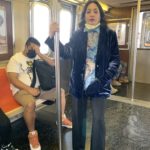 Didi Champagne has performed on NYC stages for close to 40 years, playing with her band at CBGB's, The Bitter End, The Continental, Limelight, Webster Hall, Scrap Bar, and many other music venues. She also has a few albums of original music. She has also contributed her voice reading poetry with JD Rage at ABC NO Rio, Cornelia Street Cafe, Gargoyle Mechanique, and countless other venues from The Poetry Calendar she collected every month at St. Mark's Bookshop. She has also attended thousands of art exhibitions that she found inspiring which became a reflection of her artwork ! A major art show is in the works. Her new book of poetry and art, Life of a Kalamata, is available upon request. Her work is a reflection of her past, present, and future. It is fresh and modern and hopes to inspire those around her. Peace, Love, and Music.
12:50 p.m.  Robert Kerr (playwright)
https://newplayexchange.org/users/34917/robert-kerr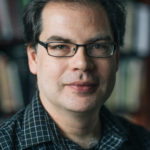 Robert Kerr is a playwright in Brooklyn. His produced plays include In Search of…Sasquatch (5th Wall Productions), The Potato Creek Chair of Death (Ensemble Studio Theatre), To Whom (Brick Theater), and Right for a Dog (Stageworks/Hudson). The End of the Road was developed at the Eugene O'Neill Theater Center's National Playwrights Conference. The Crooked Mansion was a finalist for the 2016-17 Woodward/Newman Drama Award. Kerr was a playwriting fellow at Juilliard and a Jerome Fellow at the Playwrights' Center in Minneapolis.
  1:00 p.m.  Anna Gurton-Wachter (poet)
www.annagw.com
www.instagram.com/anna.as.metaphor/?hl=en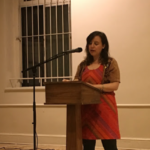 Anna Gurton-Wachter is a writer, editor, and archivist. She is the author of the full length collection Utopia Pipe Dream Memory (Ugly Duckling Presse) and seven chapbooks, most recently My Midwinter Poem (Clones Go Home). Her work explores imagined communities, feminisms, and transformative influence. Gurton-Wachter edits and makes books with DoubleCross Press and works full time for The Keith Haring Foundation and part time for NYU. 
  1:10 p.m.  Caroline Hagood (poet)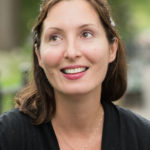 Caroline Hagood is an assistant professor of literature, writing, and publishing and director of undergraduate writing at St. Francis College in Brooklyn. She has published two books of poetry, Lunatic Speaks and Making Maxine's Baby; one book-length essay, Ways of Looking at a Woman; and one novel, Ghosts of America. Her essay collection Weird Girls is forthcoming from Spuyten Duyvil Press in October and her novel, Art Monster, is forthcoming from Mad Hat Press in March 2022. Her writing has appeared in LitHub, The Kenyon Review, Creative Nonfiction, the Huffington Post, the Guardian, Salon, and Elle, among others. Chris Campanioni photo.
  1:20 p.m.  Maria Damon (poet)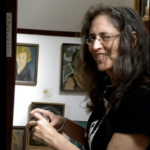 Maria Damon teaches at Pratt Institute of Art. She is the author of several books of poetry scholarship and two chapbooks of cross-stitch visual poetry, and co-author (with Alan Sondheim, mIEKAL aND, and Jukka-Pekka Kervinen) of several books of poetry. She has published widely as a scholar on modern American poetry.
  1:30 p.m.  Sharon Mesmer (poet)
https://www.hyperallergic.com/367698/she-makes-the-dirty-work-look-like-a-degas-interview-with-sharon-mesmer/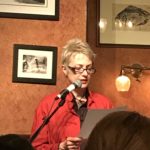 Sharon Mesmer's most recent poetry collection, Greetings From My Girlie Leisure Place (Bloof Books), was voted "Best of 2015" by Entropy magazine. Other poetry collections are Annoying Diabetic Bitch, The Virgin Formica, Half Angel/Half Lunch and Vertigo Seeks Affinities (chapbook, Belladonna Books). Four of her poems appear in Postmodern American Poetry: A Norton Anthology. She has published the fiction collections The Empty Quarter and In Ordinary Time (both Hanging Loose Press), and Ma Vie à Yonago from Hachette in French translation. Her essays, reviews and interviews have appeared in The New York Times, New York Magazine, The Paris Review, The American Poetry Review, Commonweal, and The Brooklyn Rail. She teaches at NYU and The New School. Sophie Malleret photo.
  1:40 p.m.  Christopher Funkhouser (poet)
web.njit.edu/~funkhous/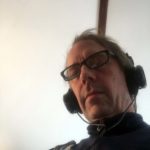 Christopher Funkhouser is a writer, musician, and multimedia artist. Funkhouser is the author of two scholarly monographs, Prehistoric Digital Poetry: An Archeology of Forms, 1959-1995 and New Directions in Digital Poetry. He received his Ph.D. from the University at Albany, teaches at New Jersey Institute of Technology, is a contributing editor at PennSound, and hosts POET RAY'D YO on WGXC in Hudson, N.Y.
  1:50 p.m.  Nada Gordon (poet)
thesoundprincess.com/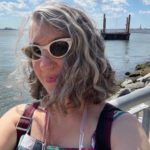 Nada Gordon consists of a head, neck, torso, two arms, and two legs. Since reaching adulthood, her body has consisted of close to 100 trillion cells, the basic unit of life. These cells are organized biologically to form her whole body. She is the author of Folly, V. Imp, Are Not Our Lowing Heifers Sleeker than Night-Swollen Mushrooms?, foriegnn bodie, Swoon, and Scented Rushes. She blogs at the above url, the initiatory sentence of which reads "The impulse to decorate is, as always, very strong."
  2:00 p.m.  K (Kristin) Prevallet (poet)
www.kprevallet.com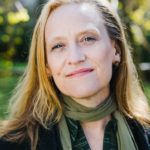 KPrevallet is a poet and practitioner of language and healing arts. Jenica Heintzelman photo.
  2:10 p.m.  Most Serene Congress (music)
http://mostserenecongress.com/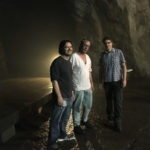 Most Serene Congress—the Hudson Valley based digital/analogimprovisation trio of Chris Funkhouser, David Hirmes, and Leonard Nevarez—have lost track of how old they are. MSC photo credit William Staples
  2:40 p.m.  break
  2:50 p.m.  Brenda Iijima (poet)
https://www.greenlindenpress.com/brenda-iijima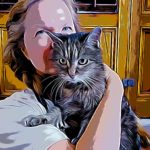 Brenda Iijima is a poet, playwright, choreographer, and visual artist who is the author of nine poetry books. Iijima's involvements occur at the intersections and mutations of genre, mode, receptivity, and field of study. Her current work engages submerged and occluded histories, other-than-human modes of expression, and telluric awareness in all forms. Iijima is the founding editor-publisher of Portable Press @ Yo-Yo Labs. She lives in Brooklyn. Toshi Iijima photo.
  3:00 p.m.  Bill Lessard (poet)
http://www.williamlessardwrites.net/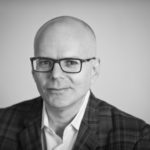 William Lessard is the author of the chapbook instrument for distributed empathy monetization (KERNPUNKT Press) His writing has appeared in American Poetry Review, Beloit Poetry Journal, Fence, and the Southwest Review, among others. He is an editor at Heavy Feather Review. 
  3:10 p.m.  Dan Machlin (poet)
https://www.danmachlin.com/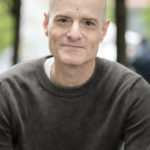 Dan Machlin is a poet, performer, editor, and UXdesigner who lives in New York City. His work has appeared in BOMB, The Brooklyn Rail, The Colorado Review, Oversound, The Tiny, SplitLevel Journal, The Recluse/Poetry Project, and at The Poetry Foundation. His books and chapbooks include Dear Body: and 6×7 (both Ugly Duckling Presse), This Side Facing You (Heart Hammer Books) and In Rem (@ Press). He was a Lower Manhattan Cultural Council Workspace writing fellow and been awarded grants from CLMP/Jerome Foundation and The Fund for Poetry. He is the founder and executive editor of Futurepoem books. Adena Stevens photo.
  3:20 p.m.  Stacy Gnall (poet)
stacygnall.com
Stacy Gnall is the author of the poetry collections Dogged (winner of the Juniper Prize for Poetry from The University of Massachusetts Press) and Heart First into the Forest (Alice James Books). A finalist for the Georgia Poetry Prize, her work has appeared in numerous journals, most recently Pleiades, Massachusetts Review, Bennington Review, and New American Writing. Gnall holds a Ph.D. in creative writing and literature from the University of Southern California, and is also a graduate of the University of Alabama's M.F.A. program in creative writing and Sarah Lawrence College. Originally from Cleveland, she is Poet-in-Residence at the University of Detroit Mercy. Stephen Pasqualina photo.
  3:30 p.m.  Carrie Magness Radna (poet)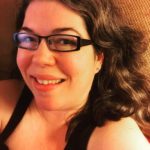 Born in Norman, Okla., Carrie Magness Radna is an audiovisual cataloger at the New York Public Library, an associate editor of Brownstone Poets Anthology (2022-), a choral singer who sang at Lincoln Center, and a poet who loves to travel. 
Her poems have appeared in Muddy River Poetry Review, Jerry Jazz Musician, Cajun Mutt Press, Brownstone Poets Anthology, Home Planet News, and First Literary Review-East, among others. She has work featured in the poetry collections Hurricanes never apologize (Luchador Press), In the blue hour (Nirala Publications), and in the upcoming (Cajun Mutt Press). She lives with her husband Rudolf in Manhattan. 
  3:40 p.m.  Alan Semerdjian (poet)
https://www.amerge.bandcamp.com/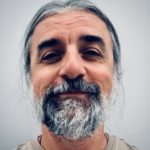 Alan Semerdjian is an Armenian-American poet, musician, and educator. Semerjian's poems recently have appeared or are forthcoming in The Brooklyn Rail, Poetry International, and Fence. He was nominated for a Pushcart Prize and won a Frontier New Poets Award. He sits on the advisory board for the International Armenian Literary Alliance, through which he has founded and directs the annual Young Armenian Poets Awards. He has been teaching English in public schools for the past 25 years. 
  3:50 p.m.  Robert Gibbons (poet)
youtu.be/EgNKzhXASyk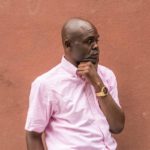 Robert Anthony Gibbons's first collection, Close to the Tree, was published by Three Rooms Press. Other titles include the chapbooks Flight and Whom the Higher Gods Forgot (both Poets Wear Prada); You Almost Home, boy (Harlequin Creatures); and, with Brooklyn based artist Amy Williams, Some Little Words (440 Gallery). 
  4:00 p.m.  Sara Jane Stoner (poet)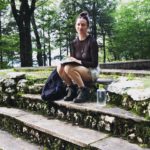 Sara Jane Stoner is a writer, poet, and teacher who works in the architecture writing program at Pratt Institute, The New England Literature Program (an experiential learning project and temporary intentional community), as well as New York-based community organizations like The Poetry Project and Wendy's Subway, along with holding classes virtually from her home. Publications include Experience in the Medium of Destruction (Portable Press at Yo-Yo Labs), which was nominated for a Lambda Award in Poetry; a chapbook, Grief Hour (Black Warrior Review); the essay "Failing at Subjects" (VIDA); the anti-genre performance text "V_NN_ LIVES" from Gloss Press and an essay, "READING," in The Poetry Project Newsletter.
  4:10 p.m.  Steph Gray (poet)
www.poetryfoundation.org/poets/stephanie-gray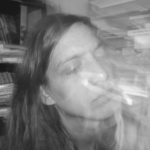 Poet-filmmaker Steph Gray is the author of seven poetry collections, including the chapbook, Words Are What You Get/You Do It For Real (above/ground press), and the full-length Shorthand and Electric Language Stars (Portable Press at Yo-Yo Labs). Work has appeared in the Brooklyn Rail, The Recluse, and elsewhere. Gray's experimental super 8 films have been shown internationally in festivals, retrospectives, and featured screenings, including San Francisco Cinematheque, and in NYC at Anthology Film Archives, Microscope Gallery, and Mono No Aware. 
  4:20 p.m.  Rogue Beats (music)
https://amerge.bandcamp.com/track/return-of-the-sun-single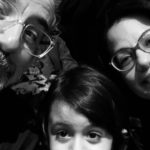 Rogue Beats used to be the tandem of two music-loving lifelong educators (Melissa Menake and writer/musician Alan Semerdjian) who admired quirky and heartfelt indie sounds enough to start piecing together some songs on the weekends before their son was born but is now the trio as Nico is old enough to join in on the fun. 
  4:50 p.m. d.a. levy lives: celebrating renegade presses
Furniture Press
(Baltimore)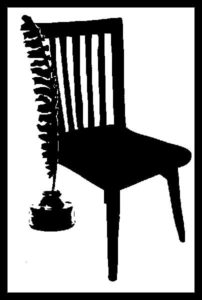 Furniture Press Books was founded in 2003 by Christophe Casamassima, and has since focused strictly on works of intertextuality and experimental writing. 
Magus Magnus (poet)
magusmagnus.substack.com/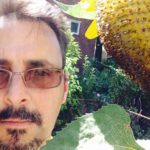 Magus Magnus' work-in-progress, The Killing Joke, is hybrid poetry/ philosophy/cultural criticism forthcoming from The Mute Canary. Meanwhile, he's celebrating the 10-year anniversary of Furniture Press Books' publication of The Re-echoes. Other works include Idylls for a Bare Stage, Heraclitean Pride (also from FPB), and Verb Sap. His Substack newsletter, Poetry, Thought, Word Magic is an ongoing writing project designed to track in real-time the creative process and its confrontation with impinging circumstance (see the above url).
Elizabeth Savage (poet)
www.elizabethasavage.com/
www.fairmontstate.edu/kestrel/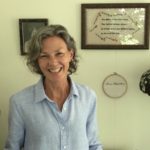 Elizabeth Savage is a poet, feminist critic, and professor based in West Virginia. As poetry editor for Kestrel: A Journal of Literature & Art since 2008, she has shaped the biannual publication into one famous for its eclecticism and humanity, a home for emerging and established writers alike.
Savage's recent poetry and criticism have appeared in Court Green, Colorado Review, Denver Quarterly, Hotel Amerika, J2, Journal of Modern Literature, and Shenandoah, as well as anthologies including They Said: A Multi-genre Anthology of Contemporary Collaborative Writing and Quo Anima: Spirituality and Innovation in Contemporary Women's Poetry. She is a professor of English at Fairmont State University, where she teaches courses in 19th, 20th, and 21st century American literature, literary criticism, experimental poetry, and women's and gender studies.
  5:20 p.m.  Hero Magnus (music), first set
www.heromagnus.bandcamp.com/
www.instagram.com/hero.magnus/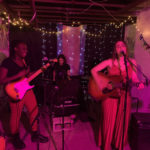 Hero Magnus is a college student, songwriter, indie rock musician. She spent high school opening for punk bands in the D.C. area and released her first single, "Breakfast Table," the summer before college. While attending Yale to study culture and performing arts, Magnus worked with a ton of incredible artists, released more music projects, and fell in love with radio. Last year, Hero released an EP called Make Me a Man, grounded in queer history and poetry. Back at school she hosted seven shows—each one based on one of the seven deadly sins—bringing together her own work with her favorite bands, poets, and visual and lighting design artists. She's so excited to be celebrating her last year at Yale with a return to Unnameable Books. Keep your ears perked for more music out soon. James Barringer photo
  5:35 p.m.  Greg Fuchs (poet)
www.instagram.com/gregfuchs68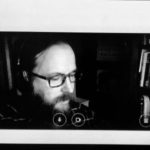 Greg Fuchs teaches students with disabilities to trust themselves and question everything. He writes poems and makes photographs. Fuchs survives beneath the underground but surfaces occasionally with his fabulous artist wife, Alison Collins, and their magical son, Lucas.
Christophe Casamassima (poet)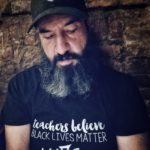 Casamassima is the founder/publisher of Furniture Press Books, and the author of five collections of poetry, including the forthcoming Mostly Surfaces (SubPress), and Totems (New Materialist Press). He teaches film studies at Towson University, and manages the Baltimore Poetry Collection at Albert S. Cook Library. 
  6:05 p.m.  Hero Magnus (music), second set
(see 5:20 p.m.)
  6:20 p.m.  break
 6:30 p.m.  Kyra Simone (poet)
https://www.kyra-simone.com/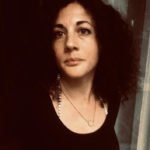 Kyra Simone is a Tunisian-American writer based in Brooklyn. Her fiction and poetry have appeared in a variety of literary journals, including BOMB, The Baffler, Conjunctions, The Denver Quarterly, The Anthology of Best American Experimental Writing, and elsewhere. She is a member of the publishing collective Ugly Duckling Presse. Her flash fiction collection, Palace of Rubble, is forthcoming from Tenement Press. 
 6:40 p.m.  Tony Iantosca (poet)
https://www.brooklynrail.org/2022/03/poetry/eight-iontosca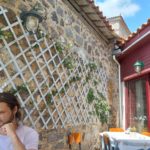 Tony Iantosca is a writer, poet, and educator living in Brooklyn. Recent poems can be found in A Glimpse Of and Everybody Press Review, among others. Crisis Inquiry is forthcoming from Ugly Duckling Presse next year. Iantosca is also a lecturer in the English department at Kingsborough Community College (CUNY).
 6:50 p.m.  Amy Matterer (poet)
https://www.instagram.com/itdoesntmatterer/
Amy Matterer lives in Brooklyn and writes code by day and words by night. Matterer has an M.F.A. in writing & poetics from the Jack Kerouac School of Disembodied Poetics at Naropa University. Alexis Myre designed the headpiece and took the photo.
 7:00 p.m.  Sarah Anne Wallen (poet)
https://brooklynrail.org/2022/03/poetry/three-Wallen
Sarah Anne Wallen (she/her) writes from Brooklyn, N.Y. She is the author of the full-length poetry books Don't Drink Poison (United Artists Books) and The Craft (Everybody Press). She publishes other poets as Third Floor Apartment Press and co-edits Poems By Sunday. Her work has most recently appeared in The Brooklyn Rail and Hurricane Review, among others.
 7:10 p.m.  Orly Bendavid (music)
https://orlybendavid.bandcamp.com/
Orly Bendavid has the soul of a poet and the heart of a warrior. Her songs often explore life's darker side, shining a light onto difficult emotional situations with unforgettable melodies and lyrics that combine humor and uncompromising honesty. She's been playing music in NYC with her band the Mona Dahls for over a decade. Orly Bendavid & the Mona Dahls bring elements of jazz, classical, and world music to the arrangements. They have music on iTunes, Spotify, and Bandcamp. 
 7:40 p.m.  Brendan Lorber (poet)
https://www.brendanlorber.com/
Brendan Lorber is a writer, visual artist, and teacher. Lorber is the author of If this is paradise why are we still driving? (subpress) and several chapbooks, most recently Unfixed Elegy and Other Poems. His visual art is in The Museum of Modern Art, The Free Black Women's Library, Artists Space, The Free Library of Philadelphia, The Woodland Pattern Center, The Scottish Poetry Library, and in private collections. He teaches fantasy cartography and lives in a little observatory in a Brooklyn neighborhood that nobody can quite find on a map.
 7:50 p.m.  Daniel Nester (poet)
www.danielnester.com/
www.pinehillsreview.com/
Daniel Nester is the author most recently of Harsh Realm: My 1990s, a collection of poetry and prose poems published by Indolent Books. His writing has appeared in The New York Times, Buzzfeed, The Atlantic, The American Poetry Review, Best American Poetry, Bennington Review, Hopkins Review, Word For/Word, Court Green, Love's Executive Order, and other places. He is the editor of Pine Hills Review.
 8:05 p.m.  Joel Kuszai (poet)
Joel Kuszai has been involved in small press and independent media since the 1980s. From 1993-2000 he published over 75 different handmade chapbooks under the imprint Meow Press. At the turn of the century he created an early digital poetry audio archive at Factory School, offering more than 600 hours of poetry audio in the Real Audio format. Since 2006, he has lived in Queens, where he has been involved in civic affairs and hyper-local journalism, while working at Queensborough Community College. He is at work on an excavation of the Ku Klux Klan in New York City in the 1920s.
 8:15 p.m.  Emilio G., Blue Balloon Songwriting School (music)
www.BlueBalloonSchool.com
www.instagram.com/blueballoonschool
Emilio G. is a 13-year-old piano player, and a student with Blue Balloon Songwriting School.
 8:30 p.m.  Violet L., Blue Balloon Songwriting School (music)
Violet L. is a 10-year-old guitar and piano player, and a student with Blue Balloon Songwriting School.
 8:45 p.m.  Janet Restino (poet)
http://www.youtube.com/c/janetrestino
https://www.soundcloud.com/tidecomingin
Janet Restino is a "streams of consciousness" multimedia visual artist/writer/performer who likes to burst into song during her readings. Deeply influenced by jazz and  blues, she's featured in many notable NYC clubs, cafes, galleries, and art and poetry festivals (HOWL, NY Poetry), sometimes with musicians, since Folk City in the '80's. She produced Nitty Gritty Summer in the City at the Garden 6th and B and "Heart & Soul," a radio show. She got a grant from the Hell's Kitchen Foundation for her artwork and one from Poets & Writers to livestream her "Love's Body" book launch. Her work has appeared in Rogue Scholars Press, Pink Trees Press, DOWNTOWN newspaper, The Unbearables, and more. Enid Farber photo.
 8:55 p.m.  Peter Dolack (poet)
www.systemicdisorder.wordpress.com
Pete Dolack is an activist, photographer, poet, and writer who wishes he could keep all those balls in the air but, alas, keeps dropping some of them. When Dolack is wearing his poet's hat, he is the author of the chapbook And Now A Word From Our Sponsors, and writes about space, time, travel, and the sad state of the world. His poetry has appeared in 35 publications, including Poetrybay, Will Work For Peace anthology, Blue Collar Review, Lummox, Appleseeds anthology, and Tribes. He served as non-fiction editor for the online literary publication Mad Hatter's Review. When he is wearing a different hat, Pete writes the Systemic Disorder blog, is the author of the book It's Not Over: Learning from the Socialist Experiment and has a new book, What Do We Need Bosses For?, forthcoming from Autonomedia. Jackie Sheeler photo.
 9:05 p.m.  Mirene Arsanios (poet)
www.makhzin.org/
Mirene Arsanios is the author of the short story collection The City Outside the Sentence (Ashkal Alwan) and Notes of Mother Tongues (Ugly Duckling Presse). She has contributed essays and short stories to e-flux journal, Vida, The Brooklyn Rail, LitHub, and Guernica, among others. Arsanios co-founded the collective 98weeks Research Project in Beirut and is the founding editor of Makhzin, a bilingual English/Arabic magazine for innovative writing. Her next book, The Autobiography of a Language, is forthcoming from Futurepoem.