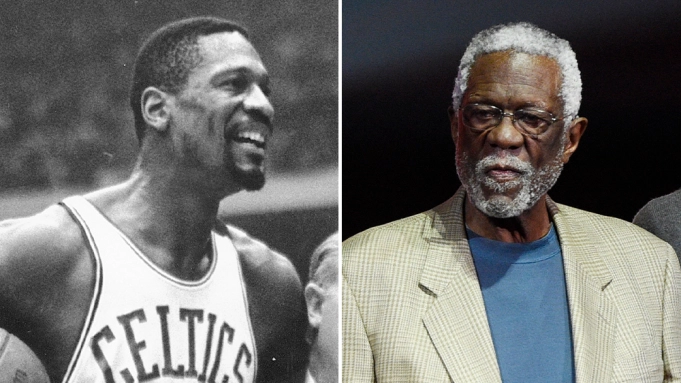 Poem written just before turning fifty
Mickey Mantle didn't believe he'd
make it to fifty, a book told me.
David told me it was forty
actually. The Babe only just
made it past fifty. "The termites
have got me," he told Connie.
Dad, Steve Carey, Albert Notley
Jr.: none of them made fifty. Bill
Russell just left at 88. Beulah
was mad she wouldn't make 100
when cancer came her way at 94
I dreamt, when she was in hip
replacement surgery, in 2011
the doc put a little red white &
blue ABA basketball in there, to
keep it all together. Is Claudell
Washington really gone, Rickey?
I'll never be older than Phil Niekro
I'll always be older than Juan Soto
Come home Britney Griner – be
let go & brought home. Where's
that god damned bridge? Il Punto!?
They say the Bostonians say Bucky
Fucking Dent (a sentence! a poem!)
but Judy our neighbor who dated
Adam the rocker whispered "Fucky
Dent" to me once in the old daze
Teddy Higuera & Larry Gura
Tippy Martinez & Scott McGregor
Yankee killers all – but George Brett
was a fucking Balrog, a demon
from the ancient world. Actually
no – he was Morgoth – the dark lord
Edgar Martinez was the fucking Balrog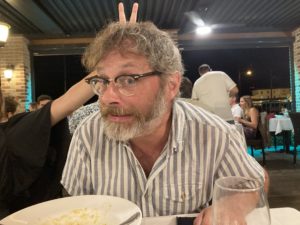 ANSELM BERRIGAN
(https://www.wavepoetry.com/products/anselm-berrigan) has been contributing to Boog publications and reading at Boog events since the late nineties, and in 2000 was the baseball editor for issue eight of their litzine Booglit. A chapbook, Shoe, or Tree?, containing the whole poem for Lewis Warsh, is forthcoming from Boog City.

He lives in the East Village, where he also grew up.