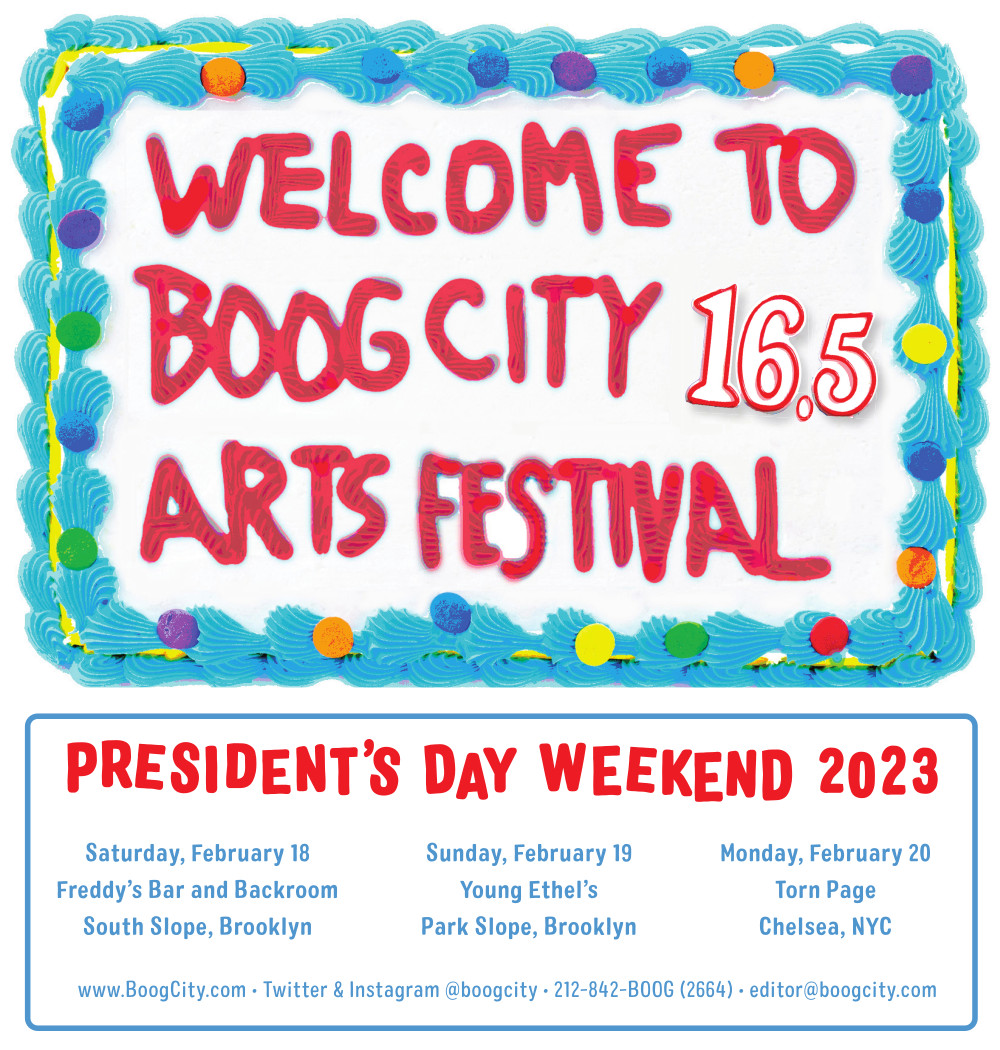 Who's Performing and How and When to Watch
12:00 p.m. Expanding Table with Mindy Levokove (music)
https://soundcloud.com/mindy-levokove/lost-in-a-storm?si=b135e8d0f1c340bb953867ea366ea52e&utm_source=clipboard&utm_medium=text&utm_campaign=social_sharing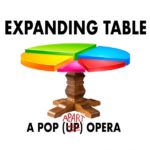 Mindy Levokove's Expanding Table was a 2022 Lower Manhattan Cultural Council grant recipient for music. They had their summer tour hitting outdoor venues, including Arts on Avenue B, for FAB's Open Arts LES Outdoor Events, Peachtree Garden, and La Plaza Cultural. Their songs include works that highlight social justice, cultural shifts, and climate change, with titles of Home, This Body Is Mine!, Food Opera, and Population Don't Lie!. Levokove is a dedicated LES multi-media performance poet. Her recent poetry book, Mount Eden Avenue, was published by Alien Buddha Press in 2020. These days, she is also teaching Tai Chi and qigong, Yoga and Creative Writing at East Village Access.
12:40 p.m. Dorothy Friedman August (poet)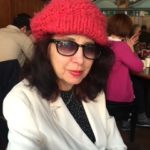 Dorothy Friedman August is an award-winning poet who has received two New York Foundation for the Arts grants. She has published three books of poetry and her poems have appeared in numerous periodicals and anthologies, including Partisan Review, Ms., California Quarterly, Hanging Loose, The Centennial Review, Ikkon Double Anthology, Speaking the Word, Mudfish, Unbearable Worst Book Anthology, and others. Most recently poems have appeared in Many Mountains  Moving, Big Bridge, Tribes, and Sinister Wisdom. She was poetry editor of Downtown for 10 years and co-edited Downtown Poets. She teaches poetry and writing at Empire State College and is completing three collections of poetry and a memoir, The Bastard Heirs, an excerpt of which was published in Jews: A People's History of the Lower Eastside by Clayton Patterson.
12:50 p.m. Christine E. Hamm (poet)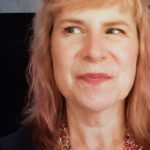 Christine E. Hamm, queer English professor, social worker, and student of ecopoetics, has a Ph.D. in English and lives in New Jersey. Hamm recently won the Tenth Gate prize from Word Works for her manuscript Gorilla. Her work has been featured in North American Review, Nat Brut, Painted Bride Quarterly, and many others. She has published six chapbooks, and several books of poetry and hybrid texts.
  1:00 p.m. Ron Kolm (poet)
https://sensitiveskinmagazine.com/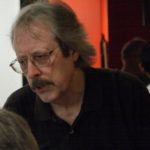 Ron Kolm is a contributing editor of Sensitive Skin. Ron is the author of Divine Comedy, Suburban Ambush, Night Shift, A Change in the Weather, Welcome to the Barbecue, and Swimming in the Shallow End. He's had work in And Then, The Café Review, Gathering of the Tribes, Great Weather for Media, Maintenant, Live Mag!, Local Knowledge, NYC From the Inside, The Opiate, the Poets of Queens anthology, Public Illumination Magazine, The Red Wheelbarrow, the Riverside Poets Anthology, The Silver Tongued Devil anthology, Sparring With Beatnik Ghosts Omnibus, and the Brownstone Poets anthologies. Kolm's papers were purchased by the New York University Library. Arthur Kaye photo.
  1:10 p.m. Cannonball Statman (music)
https://cannonballstatman.bandcamp.com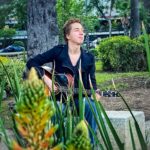 Cannonball Statman is a musician from New York City. He has been described by LiveTrigger Magazine as "the king of modern anti-folk," and has often been noted for his unique sound and stage presence, described by German Shepherd Records as "pure genius." His soulful, articulate songs often tell stories in nonlinear, surreal ways, with intricate, poignant guitarwork. Melissa Greener photo.
  1:40 p.m. Kimberly Lyons (poet)
https://www.poetryfoundation.org/poets/kimberly-lyons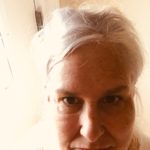 Kimberly Lyons most recent books of poetry are Capella (Oread Press), Approximately Near (Metambesendotorg),  and Calcinatio (Faux Press). Her poems and essays have appeared in The Brooklyn Rail, Blazing Stadium, The Doris, Jacket 2, Metambesen.org, Salt,  Talisman, and Unarmed. A Forest on Many Stems: Essays on the Poet's Novel  (Nightboat Books) includes her essay on Mina Loy's novel Insel. She has completed a poetic memoir of sorts,  As If, and has recently read her work in a friend's living room, a salt mine, and a bookstore's backyard. 
  1:50 p.m. Thomas Devaney (poet)
haverford.edu/users/tdevaney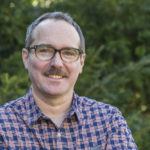 Thomas Devaney is the author of five books, including Getting to Philadelphia (Hanging Loose Press) and You Are the Battery (Black Square Editions). He wrote and co-directed the film Bicentennial City about the 1976 Bicentennial in Philadelphia. His work has been featured in Best American Poetry, The American Poetry Review, and BOMB Magazine. His poem "The Blue Stoop," inspired the name of the literary arts org Blue Stoop: A Home for Philly Writers. He teaches creative writing at Haverford College and is the engagement coordinator of the Lindy Institute for Urban Innovation at Drexel University. Patrick Montero photo.
  2:05 p.m. Ethan Fugate (poet)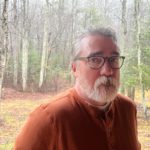 Ethan Fugate lives and writes at the edge of an isothermal climate belt in Saluda, N.C. with his partner, two dogs, a cat, and several thousand honey bees. 
  2:20 p.m. Kyle Dacuyan (poet)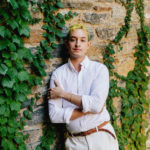 Kyle Dacuyan is the author of Incitements (Ugly Duckling Presse), a 2021 NEA Fellow in Creative Writing, and executive director of The Poetry Project at St. Mark's.
  2:30 p.m. Neil Kelly (music)
https://huggabroomstik.bandcamp.com/
https://kungfucrimewave.bandcamp.com/
https://tunetownphilharmonic.bandcamp.com/
https://thomaspatrickmaguire.bandcamp.com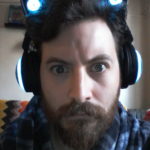 You may remember Neil Rose Kelly from such bands as Huggabroomstik and Kung Fu Crimewave. Or perhaps you are familiar with Tunetown Philharmonic, Masheen Gun Kelly (not Machine Gun Kelly), or Club Mate? Ever hear of Thomas Patrick Maguire? Neil Rose Kelly produced his 2022 album Your Behavior At The Parade Was Poor. Like music? Then you are in for a treat, because that is what Neil Rose Kelly does! Need further information? Google it!
  3:00 p.m. Mark Lamoureux (poet)
https://www.instagram.com/tongarsuk/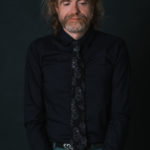 Mark Lamoureux lives in New Haven, Conn. He is the author of six full-length collections of poems: Frimaire (White Stag Publishing), Horologion (Poet Republik, Ltd.), It'll Never Be Over For Me (Black Radish Books), 29 Cheeseburgers + 39 Years (Pressed Wafer), Spectre (Black Radish), and Astrometry Organon (BlazeVOX [books]). He teaches at Housatonic Community College in Bridgeport.
  3:15 p.m. Danny Shot (poet)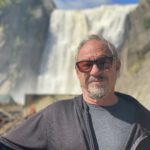 Danny Shot's Works was published in 2018 by CavanKerry Press. Shot is an associate editor of A Gathering of the Tribes online. He was featured on the television show State of the Arts, N.J. in July 2018. He lives in Hoboken, N.J. (home of Frank Sinatra and baseball) where he is poet-in-residence of the Hoboken Historical Museum. Shot was longtime publisher and editor of Long Shot arts and literary magazine, which he founded along with Eliot Katz in 1982 in New Brunswick, N.J.
  3:30 p.m. Aldon Nielsen (poet)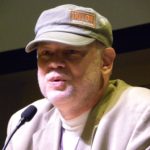 A.L. Nielsen's most recent books are Spider Cone, Back Pages: Selected Poems, Sufferhead, and The Inside Songs of Amiri Baraka. He serves as the Kelly Professor of American Literature at Penn State University. He has also taught at Howard University, San Jose State, UCLA, Loyola Marymount, and the Central China Normal University. He was the first recipient of the Larry Neal Award for poetry, and has also received the Josephine Miles Award, the SAMLA Studies Award, the Darwin Turner Award, among others. His albums of poetry and music are Sometimes I Wonder Can A Cigar Box Hold My Blues and Spider Cone: More Blues, Rage and Hollers.
  3:45 p.m. Tyrone Williams (poet)
https://www.flummoxedpoet.com/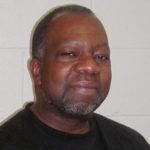 Tyrone Williams is the David Gray Chair of Poetry & Letters at SUNY Buffalo. He is the author of several chapbooks and seven books of poetry: c.c. (Krupskaya), On Spec (Omnidawn Publishing), The Hero Project of the Century (The Backwaters Press), Adventures of Pi (Dos Madres Press), Howell (Atelos Books), As Iz (Omnidawn), washpark (with Pat Clifford) (Delete Press), and stilettos in a rifle range (Wayne State University Press). A limited-edition art project, Trump l'oeil, was published by Hostile Books in 2017. He and Jeanne Heuving edited an anthology of critical essays, Inciting Poetics (University of New Mexico Press). Kim Hunter photo.
  4:00 p.m. Casey Holford (music)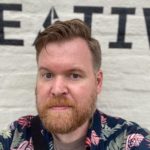 Casey Holford's music has been heard in basements, bars, dives, dorms, laundromats, living rooms, parking lots, podcasts, vestries, VFWs, warehouses, and woods. 
  4:30 p.m. Zoe Brezsny (poet)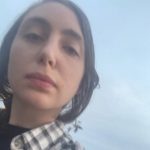 Zoe Brezsny is a poet from the Bay Area living in New York. She co-runs the project space gallery Gern en regalia with Mario Miron and is working on a book called the source unlimited. She is the author of Earthworks (Land and Sea Press) and Ecstasy (Topos Press), an audio cassette of poems by her and Ben Fama.
  4:40 p.m. Joshua Wilkerson (poet)
https://www.joshuajwilkerson.com/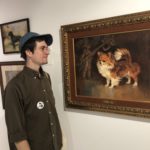 Joshua Wilkerson is the author of Meadowlands/Xanadu/American Dream. He lives in Brooklyn, and teaches at Brooklyn and Baruch colleges. He runs Beautiful Days Press with George Fragopoulos.
  4:50 p.m. Yvonne Lebien (poet)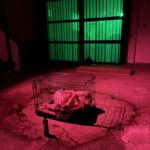 Yvonne LeBien is a trans poet and performer living in Queens, N.Y. They have published books with GenderFail Press including Word Dysphoria and Queer and Mumbling: Fragments of Philosophical Faggotry, as well as the poetry book cumflower with Wendy's Subway. They have poems published with queer.archive.work, baest, The Recluse, Prelude, and others, as well as poems in the anthology We Want It All: An Anthology of Radical Trans Poetics (Nightboat Books). They have performed at The Poetry Project, Hauser & Wirth, Kaje Gallery, Naropa University, Trans Pecos, and numerous DIY venues across the country. Their music can be found at yvonnelebien.bandcamp.com. Album of sound poetry/vocal improv performances, Do You Really Like It When the Bad Thoughts Don't Come, published with Voluminous Arts.
  5:00 p.m. Tracie Morris (poet)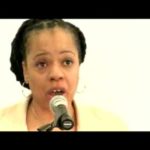 Tracie Morris is a multidisciplinary artist, writer, and scholar who lives in Brooklyn, N.Y. and Iowa City, Iowa. 
  5:15 p.m. Blueberry Hi Heels (music)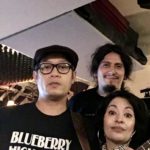 Blueberry High Heels : formed by singer/songwriter/bassist Didi Champagne in 2007. The band has graced NYC stages for a few years now playing rock clubs, festivals, and an occasional unplugged show. They play all original music and have  been described as fresh Indie Rock music with a modern poetic sound. Lead/ rhythm guitarist Gai is a college graduate of music and his style blends within the music adding his professional touches  of soul, funk, and his uniqueness  is absolutely amazing. Drummer David is a graduate of Berkelee College of Music and has had many accomplishments throughout the years and is a truly fantastic professional musician. 
  5:45 p.m. Mallory Feuer (music)
https://www.thegraspingstraws.com/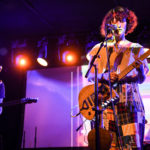 Psychedelic art rock. The Grasping Straws have been consistently performing in and around New York City since 2012. In July 2014, the group went on their first national tour with fellow NYC-based artist Cannonball Statman. The band's founder, Mallory, has since gone on to tour Europe, Canada, and more of the U.S. with different iterations of The Grasping Straws to support the release of the band's debut album. The Grasping Straws continue to tour and perform locally around NYC, while working on writing and recording new material. Meg Goldman photo.
  6:15 p.m. Boog City Classic Albums Live presents
                 for its 25th anniversary
                 Quasi's Featuring "Birds"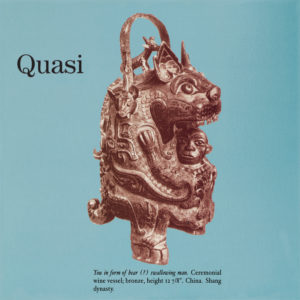 —The Grasping Straws—
                 Our Happiness Is Guaranteed
                 I Never Want to See You Again
                 Poisoned Wellfive 
                 —Blueberry Hi Heels—
                 Happy Prole
                 Sea Shanty
                 It's Hard to Turn Me on
                 —Cannonball Statman—
                 Nothing from Nothing
                 Tomorrow You'll Hide
                 California
                 —Hexxcatt—
                 You Fucked Yourself
                 Ape Self Prevails in Me Still
                 Please Do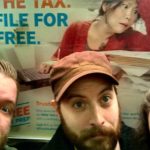 Hexxcatt—Joanna and Neil Kelly have been bringing their unique singalong-party-dirge-noise-grunge-pop to Brooklyn and beyond since back when train tokens worked, as members Kung Fu Crimewave, Huggabroomstik, Current Ex, Club Mate, Jofranna, and a bunch of other stuff they don't remember. They're big Quasi fans. Casey Holford first saw Quasi opening for Elliott Smith in 1998 at Lupo's in Providence, R.I. Since then he's been in a lot of bands, played a lot of shows and written a lot of songs, none of which are quite as cool as "I Give Up."
                 —Expanding Table with Mindy Levokove—
                 I Give Up
                 Birds
                 Repetition
                 Only Success Can Fail Me Now