When David asked me to guest edit a special section of baseball literature for an upcoming issue, I had no idea what I was getting myself into. This offer came well before our current reality crystalized—before masks, an entire spring and part of summer without sports, before I started waking up in the middle of the night to watch Korean baseball or counting the days until the premier of The Last Dance. When Spring Training was halted for the Chicago Cubs on March 11, an essay of mine was about to come out about my "favorite shirt," the one I wore to Wrigley with my dad. It quickly became clear there would be no trips to the ballpark this year. Two bright spots kept me going until July, when the baseball season finally started up again: Emily Nemens' The Cactus League (a wonderfully fresh take on baseball fiction I highly recommend), and the promise of this baseball section coming to fruition.
To that end, I marketed the heck out of this call for submissions—doing interviews, posting on various social media platforms, and "telling all my friends"—and some of David's, too. We ended up receiving over 110 submissions from dedicated fans all over the world—yes even other countries (hello Israel!). What we ended up with were too many good stories, poems, essays, and art pieces that I just couldn't say no to. 
I am so proud of the representation in this issue. The literary world has made some good strides toward amplifying diverse voices (although there is more to do), but the sports world has done a poorer job. I'm thrilled that this issue represents who baseball fans are: we are various genders, sexualities, ages, races, and ethnicities, and we contain baseball traditionalists and rule breakers. Let these works hold us all until the spring.
—Sandra Marchetti, baseball editor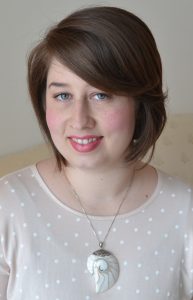 SANDRA MARCHETTI is the author of Confluence, a full-length collection of poetry from Sundress Publications and four chapbooks of poetry and lyric essays. Her baseball poetry appears in Southwest Review, Hobart, Poet Lore, Blackbird, FanGraphs, and elsewhere. Essays on sports can be found in Pleiades, Baseball Prospectus, Mid-American Review, Barrelhouse, Fansided, and other venues. Marchetti is on the masthead at River Styx Magazine and is the coordinator of tutoring services at College of DuPage. She is currently shopping a full-length collection of poems about the 2016 Chicago Cubs. You can find her work on Poets & Writers and her professional Facebook page.