When he launched the pitch toward home plate,
he wore his glove upon his stump,
then shoved his lone hand in the leather
set to field the hard comebacker,
flip the ball into the air and ditch the mitt
so he could throw the runner out—
all eyes fixed on the armless sleeve
that flapped against his chest.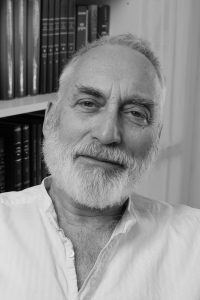 Brooklyn-born (but a lifelong Yankees fan who remembers the original Boog—Powell), STEVEN SHER now lives in Jerusalem. His two newest books (poetry) are What Comes from the Heart: Poems in the Jewish Tradition (Cyberwit, India) and Contestable Truths, Incontestable Lies (Dos Madres Press).