by Devin Brahja Waldman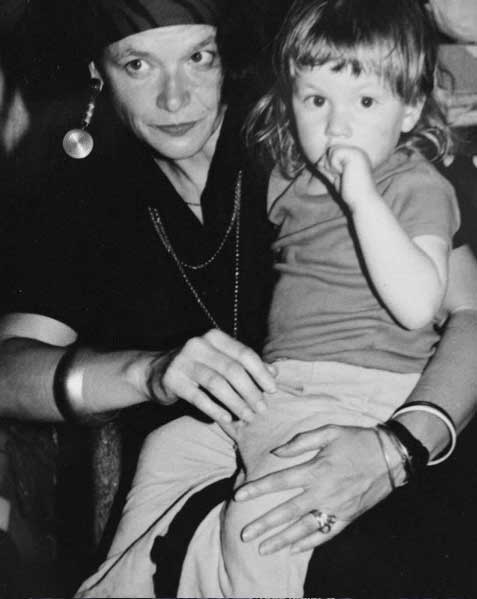 It's all but impossible to envision what my life would be without my aunt Anne Waldman. I remember when I was a little kid she would bring trinkets from around the world. They'd be hung on walls and ceilings, emanating colorful subliminal messages, configuring a child's mind toward new directions.
At a reading of hers in Albany, N.Y. in '95 when I was 10-years-old she noticed I had my saxophone with me. She told me to join her onstage after her first poem. This was the beginning of what continues to be my longest standing collaboration—a collaboration, along with her son Ambrose, that has brought us to Mexico; to Europe; to Naropa University; to the bookstores, clubs, galleries, and legendary halls of New York.
How many friendships have come into my life through Anne, directly or indirectly? More than I could count. How many late nights with the poets, the musicians, the painters, the dreamers? How many words of hers have I absorbed? How many of her perceptions, thought-patterns, phrases, argumentations, emotionally charged electrons, encouragements, admonishments? How many whispers, cackles, chants, lamentations from the stage? Over and over again, I have been called upon by Anne to bind sound to word, to go and grab tonal counterpoint from ethereal sources, and in a hurry. To find the notes and frequencies, to place them there, in the right sequence, circling around the thought-world. To stand beside the poet. How many times have I played too loud, too softly? When have I said too much, too little?
Last fall, when I was working on Sciamachy, I was finally able to sit with all this arithmetic over weeks and months, to fast-forward and rewind the words, to adjust the sonic ornamentations decibel by decibel, to dress them up to my heart's content, to bring them into balance with the word. For me, collaborating with Anne is almost as innate as the words I use to uncover that thing contained within the word. Perhaps if I say the right word it will nudge the word over and reveal what is hidden beneath the word. If I could strike the correct tone it will dislodge that very same thing, for all of us to feel. Call it love. Anne's influence on my life has been immeasurable. How can I account for all these atoms she's left behind with me? A trail she leaves wherever she goes.
---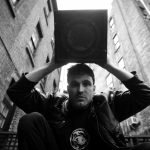 Devin Brahja Waldman is a New York instrumentalist, composer, and producer. He has performed with his aunt, Anne Waldman, since the age of 10. Waldman has also performed with William Parker, Patti Smith, Nadah El Shazly, Malcolm Mooney, Thurston Moore, Godspeed You! Black Emperor, and Yoshiko Chuma. He leads the ensemble BRAHJA and is a co-founder of Notable Deaths and a member of Heroes Are Gang Leaders, MoE, and Land of Kush. As a youngster, he was taken under the wing of Paul Bley. Isaac Rosenthal photo.