Jimmy Grant answered a job listing for "Sobriety Wellness Coach," he'd seen posted at the hospital where he attended meetings a few times a week. He was sober, and finally well, but as often is the case, he wasn't very employable given his history. The wording of the ad was quite curious, and noted, "You will be compensated through a multi-billion dollar organization." This could mean two things. 1) He would be compensated well, or 2) The job was going to be part of a research study for the greater good.
When he was called for a video interview, Jimmy thought they were going a bit over the top with the "coach," part of the job title, as the wall behind Mr. Samuelson was covered with banners, and posters of players. Jimmy recognized most of them, being a fan, and he couldn't help but talk to Samuelson about Ryne Sandberg and Ernie Banks, who were posted prominently in the office. "My middle name is Ryne!" Jimmy wanted to yell, but he had to remember that this was still an interview, and not to get too excited. Then, damn if their conversation didn't end up heading in the direction of Jerome Walton and Tuffy Rhodes. Jimmy thought this might be bad form, but if it didn't get the job, at least, he'd had a good conversation about baseball, a pastime that always passed the time for him. The only odd part of the interview was when Samuelson asked for his blood-type, and was thrilled it was AB-negative. Besides that, it all seemed on the level.
He was sober, and finally well, but as often is the case, he wasn't very employable given his history.
The next day, he was contacted for a second interview, to be held at 1060 West Addison St., which he immediately knew as the address of Wrigley Field. Jimmy realized that the job was going to be with the Cubs. "It's likely some training position, where once or twice a year, you tell your story so the players will know how much they have to lose." Jimmy thought. "More likely it is going to be collecting urine samples used for drug tests."
Even the worst of these possibilities, Jimmy knew was better than his current sober job as barista at Windy City Coffee. He was pumped. All he had to do is tell Samuelson his story of sobriety, which he'd been told at meetings was very entertaining, and this job would be his. I have experience, strength, and hope, Jimmy said as he entered Marquee Gate, as instructed, at the intersection of Addison and Clark.
Samuelson's office was plush, with a soft royal blue colored sofa, and the posters on the wall he recognized from the video interview. When Jimmy responded to the question on his experience, he began to tell his complete story of his drinking and drugging, Samuelson cut him off. "Look," he said. "Let's be honest. Your job is going to be working directly with Greg Mustange. Ever hear of him?" he said, and winked.
"Greg Mustange!" Jimmy yelped, then worried, he was too loud. "He had 59 homers last year, and is one of my favorite players because he overcame so much, but wait….has he relapsed or does he just need a sponsor?"
"Sobriety Wellness Coach," Samuelson corrected, "and you would work directly with Greg, and with us. You would travel with the team, to make sure Greg does what he's supposed to. We can't have any more photos in strip clubs, or ones of snorting coke off supermodels. Best thing about all this, and the job is that it's all sanctioned by Major League Baseball. I mean, they don't want the mess … We don't want the mess. It's bad publicity."
"So, will I be going to meetings with him, perhaps spiritual talks?"
"Well, not exactly," Samuelson said.
"I hope you're not expecting me to police him and knock drinks out of his hands…"
"No, not at all."
"Okay, good." Jimmy said relieved.
'Best thing about all this, and the job is that it's all sanctioned by Major League Baseball. I mean, they don't want the mess …We don't want the mess. It's bad publicity.'
"Good," Samuelsson echoed. Now, there will just be a few more things we must check on." Samuelson picked up his phone , and turned to Jimmy, "You want this job, right?,"
"Of course," Jimmy said.
"We're ready," Samuelson said into the phone.
In less than a minute, a nurse carrying a rubber tourniquet, and phlebotomy tray, entered. "You may not know this," said Samuelson, "because it's confidential medical information, but since we're working on the same team…Mustange's blood-type is AB-negative."
"Same as mine!"
"…and if we need blood from you, at any time, or urine, at any time, you are the guy. MLB will no longer look at players struggling, or using, or relapsing, or anything. It's bad for the game and the fans don't like it. Mustange is just one of baseball's high profile players. He was heading to be the face of the game, and the face of the Cubs. The last thing the league needs is another '80s Pirates or Mets scandal. If the league is clean, everyone is clean and baseball is clean. Every single team will employ a Sobriety Wellness Coach for each blood type too."
Samuelson produced a contract from his satchel. "Just sign here, and initial next to the line that says that you agree to be blood and urine tested every week. Of course, it's a one strike and you're out policy."
Jimmy held the document. He scanned down, noted Greg Mustange's name, and paused. Jimmy had worked hard to change, to be honest, and to live his life in the best way possible. That's what a 12-Step program is all about. He read the contract in more detail, and it struck him that if he signed and honored the contract, he would be acting honestly, and not doing anything he wasn't supposed to do.
"Do I get to meet Greg Mustange?" Jimmy asked.
"Oh, at least a few times a week."
Jimmy took the pen, and in his neatest handwriting signed his name, James Ryne Grant.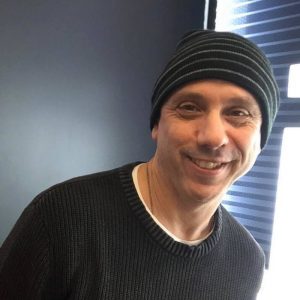 TIMOTHY GAGER is the author of 15 books of fiction and poetry. His latest, Spreading Like Wild Flowers,is his eighth of poetry. He has had over 600 works of fiction and poetry published, of which 16 have been nominated for the Pushcart Prize. His work has been read on National Public Radio, has also been nominated for a Massachusetts Book Award, The Best of the Web, and The Best Small Fictions Anthology.
Gager is the fiction editor of The Wilderness House Literary Review, and the founding co-editor of The Heat City Literary Review. A graduate of the University of Delaware, he lives in Dedham, Mass. with some fish and two rabbits, and he is employed as a social worker. He is currently seeking representation for his third novel, Joe the Salamander, a semi-finalist for The Holland Prize. You can read more about his work here, here, and here.