And what of this,      temporal realm
         of existence      we call life.
            What of this humanity,
                this entity of earth.
    What of the skies, the oceans,
       the heavens & the universe
   And what of God,  whose breath sings
       in endless chords of waves.
             For there- in-lies
     the under-current of a reverberating
                    consciousness,
                its echoes / humming
       ever so sweetly / in the air
                    of exuberance
        And we     are but      the sum
               …. of its being.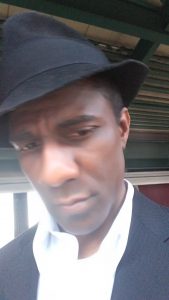 PRINCE A. MCNALLY is a Brooklyn-born poet, whose work has been widely published in print and online, most recently in Dissident Voice, TUCK  Magazine, Leaves Of Ink, The Blue Mountain Review, and Jimmy Jazz Musician, as well as several anthologies here and abroad, such as The World Poets Open Mic 2016, National Beat Poetry Festivals 10 Year Anthology: Beat-itude, and National Beat Poetry Foundation: We are Beat, Mightier (Poets For Social Justice ). His work has also been translated in several languages, most recently the Italian Anthology Americans & Others by Camion Press of Turin Italy. He is a recipient of a Poets & Writers grant as well as a Best Of The Net nominee. His debut collection of poetry is due out this spring.