I'm Gonna Say It Now: The Writings of Phil Ochs
Edited by David Cohen
Rowman & Littlefield

Phil Ochs was more prolific in 35 years on this planet than many of us end up being in twice that time. As a lyricist, he was one of the premiere wordsmiths to emerge from the singer-songwriter genre of the 1960s. As an activist and American patriot he proudly displayed, as he most likely would were he still here today, his love and his hopes for this wonderful yet deeply flawed country. He was true in his words and his actions, and his uniquely clear, strong tenor gave power to those words.

In I'm Gonna Say It Now: The Writings of Phil Ochs, photographer and archivist David Cohen presents a chronological record of "the other side of Phil Ochs," i.e. Ochs's prose, music reviews, opinion pieces, unpublished poems, satire pieces (a mock review of the Newport Folk Festival, which he renames "The Newport Pneumonia Fuzz Festival"), liner notes for his and other artists' albums, and drawings and other odds and ends. Cohen has done a formidable job here of laying out the pieces largely in the order in which they were written, beginning with stories from high school and college and continuing on through sections entitled "New York City," "The War Is Over," "Poems," "Los Angeles," and ending with the final years, "Coda." Through this lens, the reader can "experience" Ochs as he lived through these different phases of his life.
"…I want to be destroyed by art. I want to hear work that is so good poetically, so exciting musically, so original in arrangement and execution that it can turn me inside out with the communication of feeling… Can an artist be satisfied with any less of a goal?" Phil Ochs, "Topical Songs and Songwriting," September 1965 issue of "Sing Out," p. 108.
Ochs wrote the book's opener in 1958 while in high school at Staunton Military Academy, for the inaugural issue of Staunton's literary magazine, The Scimitar. "The Fight" starts off reading like an intro to a war novel but quickly reveals itself to be a lighthearted tale of a would-be schoolyard brawl between two kindergarteners. It sets the tone for much of what he would be known and remembered for, the idea of standing up to the bully and speaking truth to power: "A person does not have the right to pick on people who are smaller and weaker than he is." The story ends with the two young boys agreeing not to fight as they head back to "another routine kindergarten afternoon."


Standing up to bullies, peaceful resistance, governmental accountability, and the like were concepts that infused every breath Ochs took, everything he wrote. He was David facing off against Goliath, using his pen as his slingshot. For his efforts for The Scimitar, albeit for a different piece in the same issue, Ochs won a $10 prize. The race was on.


Ochs wrote well without overusing or mincing words, and what readers might find most interesting are his concert and music reviews. These pieces give insight into Ochs, not just as a musician, but as a music fan with a discerning ear and great respect for his contemporaries. In these reviews, as well as in the book's opinion pieces, one rarely has to guess what Phil Ochs was trying to convey; his prose comes through as clearly as in his lyrics.
Regarding other musicians, Ochs wrote some of his most complimentary words about Bob Dylan. Much has been made of their legendary feud, but in reality, as is sometimes the case with artists who appear to be in competition, the two had a relationship that changed over time. In an August 12, 1965 Village Voice piece addressing Arthur Kretchmer's criticism of Dylan's roundly booed "plugged in" performance at the Newport Folk Festival, Ochs wrote in Dylan's (and essentially his own and other artists') defense. "Dylan and I are not in competition with each other; we're in competition with our individual creative processes, trying to stimulate our minds to create the greatest amount of quality we can … I hope someday to write 10 times better than Dylan, but I also sincerely hope that Dylan will someday write 10 times better than Dylan. We're trying to grow if you'll only give us room." He concluded with a sharply aimed barb: "To cater to an audience's taste is not to respect them, and if an audience doesn't understand that, then they don't deserve respect. The people that thought they were booing Dylan were in reality only booing themselves in a most vulgar display of unthinking mob censorship."


Ochs heaps praise on then up-and-coming artists such as Buffy Sainte-Marie, who "has emerged as the finest female writing talent on the scene." In that same piece from the 1964 Newport Folk Festival program, he references other new and new-ish artists, Eric Anderson, David Blue, and Shel Silverstein among them. "These songwriters are creating a musical documentary of our times, and more significantly, they are putting into words the discontent of an aroused generation."

In "The Ballad of Gordon Lightfoot" (Broadside 60, July 15, 1965), Ochs writes in glowing terms about an evening he spent drinking, then drinking some more, then singing and playing guitar till five in the morning with Ronnie Hawkins and the titular Lightfoot, whom Ochs adoringly dubbed the Canadian Hank Williams. "The best music is usually done in situations like that, where there's no stage, no mic or lights, and no unnatural need to please a strange audience. You're just singing to have a good time, communicate with people who understand you, and create those mad moments that become cherished memories."
"I'd like to make a promise, and I'd like to make a vow, that when I've got something to say, sir, I'm gonna say it now." Phil Ochs, I'm Going to Say It Now, 1966
The most poignant praise here is directed at Tim Hardin. In "Tim Hardin, the Singer's Singer" (Hit Parader, January 1966), Ochs could not have realized how prescient his words would be, as Hardin's death in 1980 would follow that of Ochs himself by just a few years: "When musical historians look back on this period to check the deepest roots and the most important influences and translators, Hardin will have to take his place along with Dylan, The Beatles, and the rest." At the very least, Hardin's "If I Were A Carpenter" has justified that prediction. In another piece about Hardin, Ochs wrote, "If such a form as folk-rock does exist, the nuances and phrasing qualities of his voice easily make him the master interpreter."


The final few years of Ochs' life were painful and difficult, and the ending was tragic. Failed relationships, strained friendships, homelessness, increasingly disturbing public incidents, and a diagnosis of bipolar disorder exacerbated by excessive alcohol and drug use culminated in his death by his own hand, in his sister Sonny's home, on April 9, 1976. It was almost inevitable but nonetheless shocking and sad for those who knew him and cared about him, and for those who followed his work.


For the brief time that he was here, Ochs gave his all, each and every day, hence the book's apt title, I'm Gonna Say It Now, taken from the song of the same name. Despite his tragic end, we are fortunate to be left with a wealth of recordings, along with documentaries and live performance videos, and generations of new fans continue to discover who he was and what he stood for. (Witness Lady Gaga's live cover of "The War Is Over" at the 2016 Democratic National Convention.) For those dedicated Ochs fans and followers who often find themselves falling into the "Phil Ochs rabbit hole," or for new readers discovering Ochs for the first time, this book provides the most neatly arranged, most pleasurable rabbit hole of them all.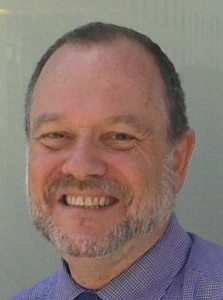 KENNETH ALTMAN (https://www.facebook.com/kenny.altman) is a freelance writer, Jewish educator, and former music industry professional living in New York City. His first exposure to Phil Ochs was hearing "Outside of a Small Circle of Friends" on WNEW-FM radio in the early 1970s; he has been an ardent fan and follower since. His extensive career in the music industry spanned on-air radio talent; retail manager (Tower Records, New York City); and promotion, publicity, and marketing for record companies.

DAVID COHEN (www.woodyguthriecenter.org) is a photographer and archivist living in Philadelphia. He has written on the topical singer-songwriter Phil Ochs, the composer George Crumb, and collaborative Resource Sharing (Interlibrary Loan). Much of the material for this book came from the Phil Ochs Papers, the Michael Ochs Collection, and the Sonny Ochs Collection, all gifted by Ochs' family and maintained now at the Woody Guthrie Center in Tulsa. 
PHIL OCHS was born in El Paso, Texas, in 1940. After attending Staunton Military Academy, Ochs became political while a journalism major at Ohio State University. Forsaking his college degree, Ochs moved to New York City in 1962 to join the burgeoning folk scene. Most well known as a topical singer-songwriter, Ochs was also an anti–Vietnam War and civil rights activist, performing at countless rallies, benefits, and marches (authoring the seminal anti-war song "I Ain't Marching Anymore"). Ochs recorded three albums for Elektra Records before moving westward to Los Angeles and A&M Records. Photo courtesy Back Beat Books.