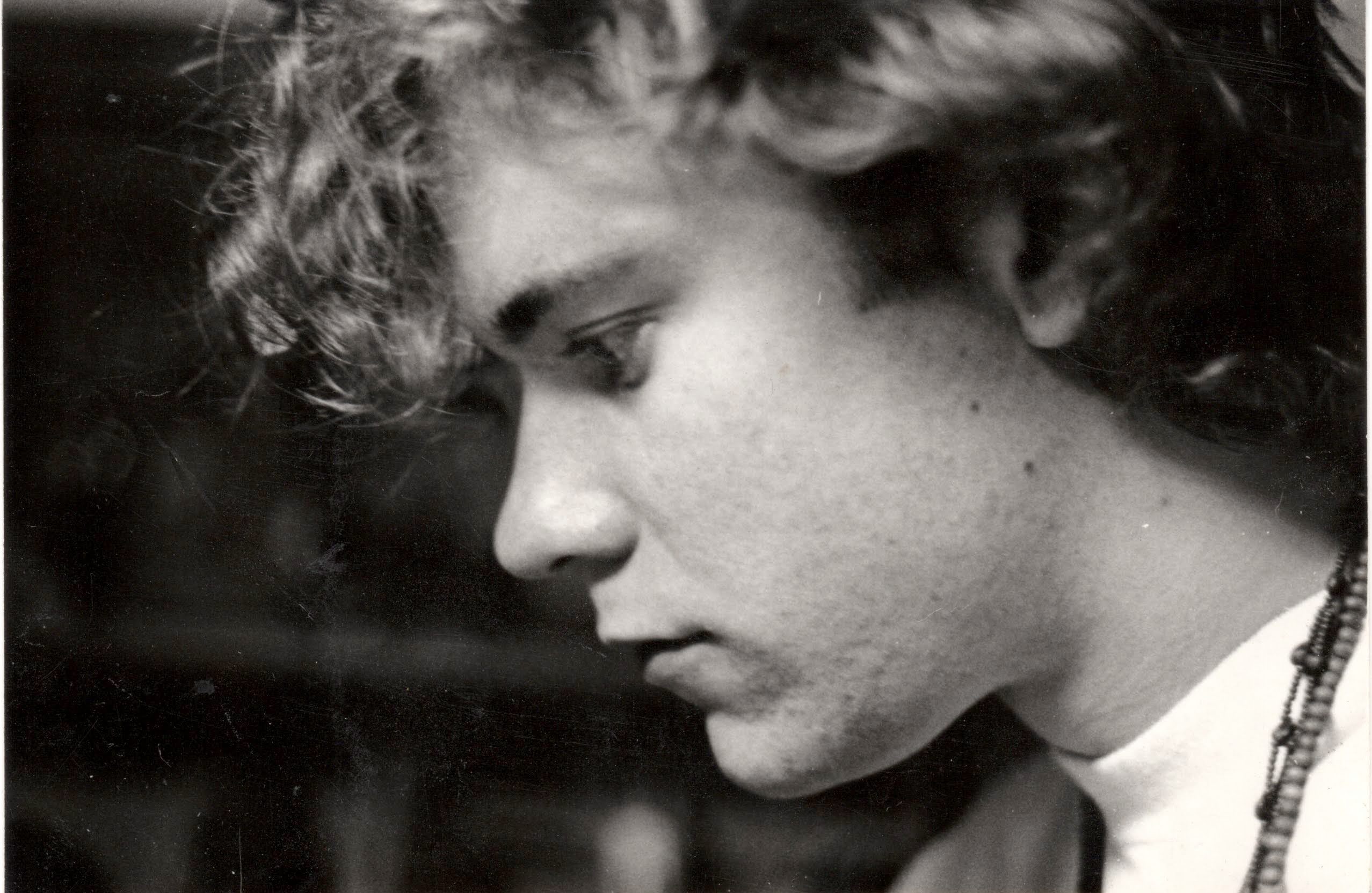 Flame 
I was told once that poetry
is about the language
and it stuck for decades
but while it is certainly 
impossible without the chosen,
an eighth-grade insult 
is also about the language. 
Now, I won't say that
some motherfucker lied 
to me about poetry
but maybe, like cells in a fingertip,
there were too many ways 
of going about poetry 
to count them all 
and you lose people, 
even hungry students and learners,
when you say soul. 
Soul, like poetry,
is always insufficient;
there are not enough letters
to truly spell soul
and both soul and poetry 
are ultimately too tiny 
for the thing itself.
Many aspects of a rich life 
become deficient when 
defined by language. 
What of silence? 
You see, it is better to say
poetry is a flower
which has a green stem
and the stem has roots 
and there is dirt and soil
and light falls from on high
which awakens the systemic whole
and petals reach for the sky,
for other petals, for the nearest water
and the roots crawl, also, towards water
as life is impossible without water.
Life is about water more than 
poetry is about language
but I am only musing on this
because I hate poems 
about poetry.
They never do "it" for me.
Certainly not like tonight
when I turned off all the lights
upstairs here where 
one of my legs is slowly dying
and I have lost all fear of death
so much so that I've realized
sight is most notable 
to a closed eye.
And when the lights were all off,
like closing the eye to this room,
I lit a scented candle
with its wick delving up from 
a plug of red handcrafted wax
and I put some Mingus on the speakers
and turned it up just right
before I fell back into 
the chair and comfort
and I forgot all that I have known
as the flame danced to jazz
as if it, too, wanted to get away
from that which kept it grounded.



At Night, the City is Absent 
I am always amazed when the sun comes up
in yawning orange and fire yellow,
and I, a small animal, am there to see it.
I am stunned as if by a needle from a gun,
and for a brief moment believe,
am horrified to believe, that I came first.
A moment ago, I was in darkness,
belonging to other things: to peace 
of a million lightless lights and settled dust.
A quiet bed stuffed with miles of wet earth.
The rain that beat a thousand beats a second
upon the leaking roof and absence of birds.
The only proof that anything at all moves
in the ponderous solitude before the sun,
before it rises, is a dog's imagination,
and a hill obscured by faulty eyes that drops 
away like an ocean on the horizon,
and the sound of trees bearing with the wind.
Myself, I do not exist in the night. 
Am part of it instead. Am enlivened by it.
Know it, touch it, feel it, want it, 
and am amazed when it goes away.
When the sun comes up and reveals to me,
my naked body, my hard penis in my hand,
the cat I saved, the room I built, the rocks I moved
with my broken back, my words carved in tree trunks,
opened up like flowers by the burning sun.
Its power to erase all that I have imagined, 
and replace it with this world before me,
in torment and selfish anger, this world 
of yours called daytime, the waking hours
when truth is made apparent by reality.
I am always amazed when the sun comes up, 
and I am there to see it, as if I came first, 
and made the city happen far, far away. 



Violence 
I have a boxer's break in my right hand,
And an upper lip sewn shut, from another scuffle.
And I've felt a man's nose shatter beneath my fist.
And I've kicked a rude fellow in the side of his head
Until he no longer moved in the street where we met
Outside that closed bar on Baxter Avenue.
And consider the violence of past thoughts,
The righteous gore of fantasy, entrails pulled out
And splashed across the billboard of my soul, announcing:
Here was some nameless hate, killed by a friendly fellow
Turned vicious for all who can't bear to look inward
And see what lies empty like a fire-gutted home within.
I carry upon me, like a birthmark – no a scar, the rotten
Remains of so many who have lashed out like dumb animals.
And it is skin-deep and no more, for public viewing
And group discussion and human conjecture
of what changes a man.
What blooms outward until it breaks apart into dust
And only ideas remain and ghosts and shadows on the ground
That the wind alone might disturb what has long settled?



Cicada 
This is not a poem about cicadas.
Not about their seventeen-year gestation
nor the collective whirl of sound
surrounding the embedded listener
as if a 1960s Hollywood flying saucer 
were landing in the bald knoll 
of the forest where they've awoken.
This is not about the hundreds 
of thousands of them clinging
to the thin wisps of lily reeds
nor the finger-nail translucent 
husks of themselves left over
like a chrysalis self-portrait.
This is not a verse about the .22 caliber
holes in the mud floor of the woods
from which they crawled 
like damned things arisen 
to a tactile afterlife, a hardened ghost hood
of mindless parasitical coming.
This evasive subject does not take flight
nor rest throughout a generation.
It is few, indeed, it is but One 
here-and-there and it does not cry-out
in special effect or sculpt itself
in delicacies the wind can disturb. 
And it does not turn up from the soil
but rather sinks into it like a farmer's hand
and stays like a thirsty root.



Falling in Love on a Date
Along the Ohio  
Our hands together:
A flame like a ghost 
or the name of a thing
as mere as a shadow,
But it is that which burns—
a new way of seeing
the river before us. 



The Weight of Broken Glass 
I sat in the shade of the building
Behind my place of work, on the bed of my truck.
It was the night after our chance meeting
Turned to flame, burned into an ash heap of waste.
I had made a place for you 
Before you were there to fill it,
And because I thought it might
Remain this sad cavity I visited in bottles,
In flowers, in ravines behind my house,
I wept there in the boxed-in shadows.
A man can learn to love something
That is already gone.
You were a bird that fit in the palm
Of my hand but had the strength to carry me
Away from madness.  
Suddenly a stranger's feet echoed
From the dusty rocks, from the alley of brick,
And I hid my wet face as he passed.  
Flame; At Night, the City is Absent; Violence; and Cicada are from the book Before the Grave.