New Year's Day 1992 I was at City Lights Bookstore with Sarah Jeanne, and Flea walked in with a purple-haired dude I always assumed was John Frusciante, the skinny man ran around the bookstore picking out books and piling them on the counter while Flea stood still, I decided not to say hi to Flea because last night after midnight which was actually the same day Jan 1 1992,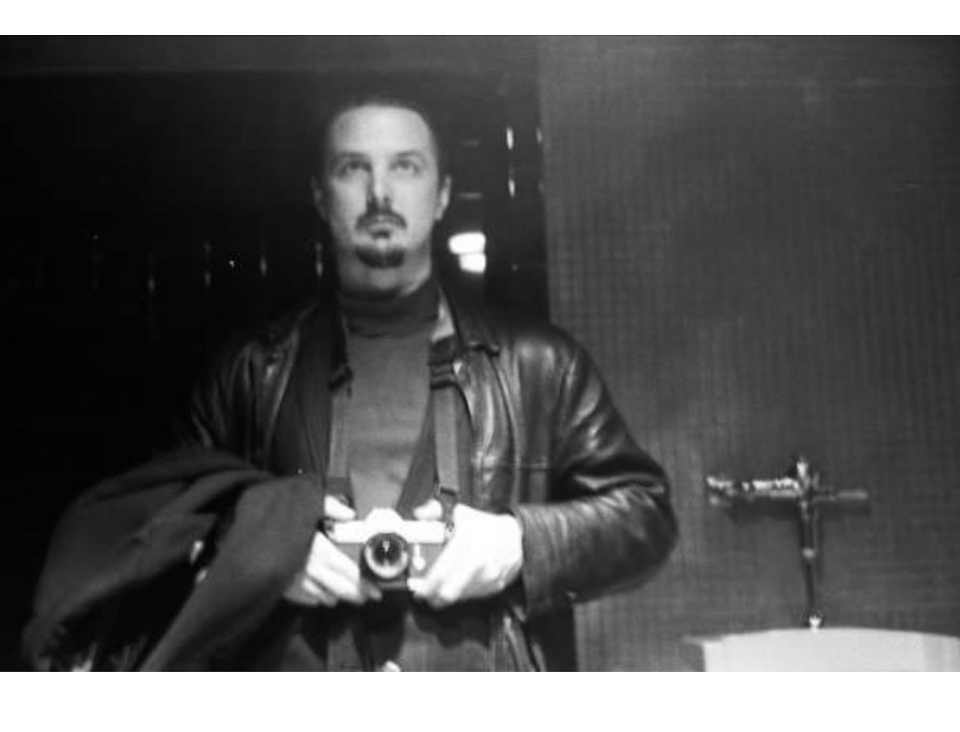 I had bumped into Flea at DNA where I was watching Gina Marie move on the dance floor I was fixated on her all nite, I was trying to get up the courage to ask her to dance

I had bumped into Flea at DNA where I was watching Gina Marie move on the dance floor I was fixated on her all nite, I was trying to get up the courage to ask her to dance when at one moment she ran out the door and got into a yellow cab outside, she was a total stranger who I had never met before but I was already head over heels in love, little did I know that same night another uber-crush Ariel Meyerowitz was dancing on stage with the Chili Peppers, I had forgone that idea bc at $27.50 it was out of my price range and in all the times I had seen the Chili Peppers I had never paid, so while watching Gina dance at DNA which became Slim's down the street from Above the Paradise where Gary Floyd worked 

I bumped into Flea for the first time since 1986,  Flea was irritated and he said "Sorry Tom nothing to do with you but I can't stand this place" and suddenly left, I had literally chased Gina outside and was going to say "Hey! I was just about to ask you to dance!" When she got in the cab and sped away, I stayed up all night and went out to breakfast bright and early when I noticed Gina at another table at the breakfast joint and I went over and got next to the table with my knees bent and arms on the table and said "Hey I'm Tom I was trying to get up the nerve to ask you to dance last night at DNA, you were the best dancer there and u suddenly left in a cab and I am on vacation and I wondered if I cd take you out to dinner tonight at the Indian Oven??!?!" which was on Haight and Fillmore, she said yes and we made a date, meeting at 8pm 

Kurt Cobain was running around and picking out the books, he always wanted, he got paid the night before for opening for the Chili Peppers and he was spending it

before that I went to City Lights and saw Flea with who I thot was John Frusciante running around, they asked the purple-haired skinny guy to sign the guest book and i was thinking "fuck man, John is practically a teenager and they are asking him to sign the guest book!?!?" it was Kurt Cobain running around and picking out the books, he always wanted, he got paid the night before for opening for the Peppers and he was spending it, I thot no matter how I feel about it I am not going to approach Flea bc he had his chance last night, then he came up to me and Flea said "Sorry Tom, I hated that 'dance club'" and we had a conversation when I proceeded to remind him i was at their third and fourth show at the Club Lingerie booked by Brendan Mullen and had seen most of their early shows when I started to think "when did  I get so boring reminiscing about barely six or seven years ago, 

I mentioned Bob's Frolic 1 and he said "we never played The Frolic" and I said "I know that Is just one of the places I remember talking to you, you and Anthony with yr coffee cups on yr epaulets of yr leather jackets and at Scratch parties, when I started to feel envy toward Kurt who  I didn't recognize from Penny Lane different length different color hair even more emaciated even more enthusiastic than me about being at City Lights, being able to spend SO much money on books in such a short amount of time, also judging myself about not being relaxed around Flea, I had driven out from Colorado for a few days in SF after Christmas with my sis and Fritz but carefully leaving after the Monday night reading and getting back before the next Monday, since Tuesday was New Year's Eve and Wednesday was New Year's Day I had two days off in a row anyway, I could only be gone for under six days including the drive there and back, 

I met Gina and had dinner at Indian Oven, and after we walked down Haight and made out in the park for hours in the moonlit night with raccoons and squirrels watching

I cdnt believe my luck seeing Gina at breakfast who I didn't know yet but had a date with and I met Gina and had dinner at Indian Oven (where I had dinner with Kamala just 13 months before and had bumped into Dennis on the bench outside that week and had been nearly killed by my muggers less than a block away) so after dinner Gina and I walked down Haight and made out in the park for hours and in the moonlit night with raccoons and squirrels watching we consummated our love affair with animals watching like a Disney film in black and white, 

Gina was a ballerina with a famous ballet company and we met up in Colorado where i had to take her to the emergency room and we spent the day in Debbie's apartment in NYC during the Harry Smith memorial at St Marks church I was scheduled to speak at .. so that night in SF not only was I in the same room for the second of three times with Kurt Cobain who was a stranger to me and would remain one, I felt envy and jealousy for him which in that decade had happened two or three times another time was when I saw Jeff Buckley outside Sine in NYC with Caitlin (she doesn't remember) and her sister Emily I said to Caitlin something I had never said before about anyone I said "Who is that beautiful guy over there, he is emanating charisma?"

And Emily said (it was Halloween) "you dummy you don't know who Jeff Buckley is? That's Jeff Buckley he is a great singer and he owns this place (Sin-é) he recorded an album here …" i think the only other times I felt envy that decade were when I saw Mark Leyner read at CU Boulder and realized he was funnier than me and maybe Sherman Alexie also super talented and funny but not as funny as the guy who directed "happiness" 

that night there were three girls (young women) I was infatuated with in SF: Ariel Meyerowitz (it's even hotter when a beautiful woman has an unusual or strange name) this girl from Boulder who was out of this world who moved to SF and we had an appointment that she didn't keep and Gina Marie who went from being a total stranger on the dance floor to being at least my lover in one day and the only person in SF that nite that I got to sleep with in three states that one year … 

there was another woman I was fixated on in Utah who I wanted to visit on the way back and another woman who I had an affair with in SF who was amazing but I still thot of as my dead acquaintances' gf even tho he was dead she still seemed to be his gf, he had the two or three worse things that can happen 1. Someone broke into his house and stole his amazing records 2. He lost Cammie and 3. He dropped dead
Kurdt also died 2 years and 3 months and about 4 days later, they weren't that famous on New Years Eve 1991 but around a month later Kurt saw "Smells like Teen Spirit " parody by Weird Al on MTV and said "when I saw that I knew we made it!"
Unusually enough when I saw the Weird Al video in January 1992 at 3am at the Alamo I got chills all over my body because after all it was the same great riff and the same great slogan that Cobain almost tossed away when Kurt found out it was a teen deodorant catch phrase, only after the girl spray painted it on his bedroom wall.
Click to Visit More from Thomas Peters
—Memoir
'Some Unknown Morrison Clone': A Fan's Notes
 
TOM PETERS was born in Detroit, attended Texas Christian and Central Michigan universities, graduated Naropa Institute. He also has made films, acted in films, television, and music videos. He runs the Beat Book Shop in Boulder, Colo. and curates and hosts the longest-running weekly open poetry reading in the world, every Monday since 1987. Films of him reading at The Denver Art Museum with Allen Ginsberg are broadcast on PBS. Peters has performed with members of The Laughing Hyenas, Mule, Negative Approach, L7, Sonic Youth, DeVotchka, A Tribe Called Quest, and Architects Office, among others. He has read with Allen Ginsberg, Peter Orlovsky, Jack Micheline, and hundreds of other poets. 
Peters has shared a stage and opened for The Flaming Lips, Nick Cave and the Bad Seeds, The Beastie Boys, The Smashing Pumpkins and the bands mentioned above. His performance at Lollapalooza was said to be "the first time a poet of his generation engaged a crowd of that size (30,000 people) in a positive manner." The poet Robert Creeley said of Peters as a poet that he is "the real thing."