Who's Performing and How and When to Watch
Hi,
Boog City's annual Presidents' Day weekend event, the Welcome to Boog City 15.5 Arts Festival: Poetry, Music, Theater, and Film is here. It will be available online as of midnight on each day of the event at Boog City's YouTube channel:
https://www.youtube.com/playlist?list=PLz-P95bS9MdOEynwNYoxlj4K1wUNuVIrw
There is a $6 suggested donation, which can be sent to Boog City via:
https://www.paypal.com/us/home to editor@boogcity.com or 
https://www.venmo.com to David Kirschenbaum.
Thank you for your continued support
_____________________________________________
All music booked by Todd Carlstrom,
except d.a. levy lives music, which was booked by Tom DiVenti
Poets curated by Barbara Henning
Jon Curley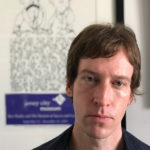 Jon Curley is the author of five poetry volumes: New Shadows, Angles of Incidents, Hybrid Moments, Scorch Marks, and, most recently, a long poem about the pandemic, Remnant Halo (Marsh Hawk Press). He has also written critically about Northern Irish poets, co-edited a book about Michael Heller, and edited another by anarchist Bartolomeo Vanzetti. He teaches literary and cultural studies at New Jersey Institute of Technology in Newark, and his poetry students at NJIT continue to inspire him: "Verse Versus Virus!" 
Joe Elliot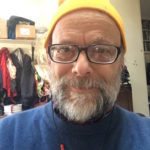 Joe Elliot helped run a weekly reading series at Biblios Bookstore and then at the Zinc Bar in New York City for many years. He co-edited two chapbook series, A Musty Bone and Situations, and is the author of numerous chapbooks of his own, including You Gotta Go In It's the Big Game, Poems to be Centered on Much Much Larger Pieces of Paper, 15 Clanking Radiators, 14 Knots, Reduced, Half Gross (a collaboration with artist John Koos), and Object Lesson (a collaboration with artist Rich O'Russa). Granary Books published If It Rained Here (a collaboration with artist Julie Harrison). His long poem, 101 Designs for the World Trade Center, was published by Faux Press as an e-book in 2003. Collections of his work include Opposable Thumb (subpress), Homework (Lunar Chandelier Press), and Idea for a B Movie (Free Scholars Press). For many years, he made a living as a letterpress printer. He now teaches English at Edward R. Murrow High School and lives in Brooklyn.
Jennifer Firestone
https://www.poetryfoundation.org/harriet-books/2017/10/teaching-poetry-a-dialogue-with-jennifer-firestone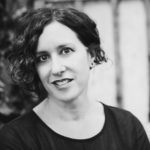 Jennifer Firestone is the author of five books of poetry and four chapbooks, Story (Ugly Duckling Presse), Ten, (BlazeVOX [books]), Gates & Fields (Belladonna* Collaborative), Swimming Pool (DoubleCross Press), Flashes (Shearsman Books), Holiday (Shearsman), Waves (Portable Press at Yo-Yo Labs), from Flashes and snapshot (Sona Books), and Fanimaly (Dusie Kollektiv). She co-edited (with Dana Teen Lomax) Letters To Poets: Conversations about Poetics, Politics and Community (Saturnalia Books) and is collaborating with Marcella Durand on a book about Feminist Avant-garde Poetics. Firestone is the chair of the writing program at the New School's Eugene Lang College.
Mitch Highfill
https://blazingstadium.com/issue3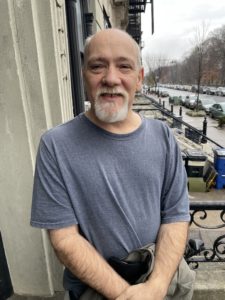 Mitch Highfill writes poems and lives in Brooklyn. He is the author of 14alba and Five. Recent work appears in Blazing Stadium. Barbara Henning photo.
Rusty Doves (music)
Rusty Doves is sorry he couldn't be here tonight, but the legacy of purple fountains moved him first to tears and then distraction. Rusty Doves has never forgotten her first rodeo clown, rough hands and delicate temperament that always kept a fine tuned sapphire just out of reach. Rusty Doves wonder where all the money went. Rusty Doves stare through the holes in their pockets straight through to where your finger nervously traces the lacquered surface of the planchette. 

Jessica Holburn
https://pitymilkpress.wordpress.com/2021/09/27/happy-born-day-to-jc-holburns-dribs/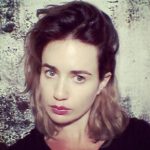 Jessica Holburn is a poet, writer, and performer with work in Art Agenda, Blue Arrangements, BOMB, Brooklyn Rail, Caesura, Cordite Poetry Review, The Drunken Canal, Fence, Filthy Dreams, Overland, Senses of Cinema, Stillpoint Magazine, and others. Her first chapbook Dribs was published by Pitymilk Press last year.
Maureen Owen
http://writing.upenn.edu/pennsound/x/Owen.php
http://barbarahenning.com/category/maureenowen/ for Poets on the Road Tour with Barbara Henning.
Maureen Owen, former editor and chief of Telephone Magazine and Telephone Books, is the author of Erosion's Pull (Coffee House Press); a finalist for the Colorado Book Award and the Balcones Poetry Prize; American Rush: Selected Poems, a finalist for the L.A. Times Book Prize; and AE (Amelia Earhart), a recipient of the prestigious Before Columbus American Book Award. Her newest title is Edges of Water (Chax Press). Recent work has appeared in Hurricane Review, Exacting Clam, Posit, Brooklyn Rail, Hanging Loose, Walkers in the City, and The Denver Quarterly. She has taught at Naropa University, onsite and online. 
Lisa Rogal
Lisa Rogal : la belle indifference – Cuneiform Press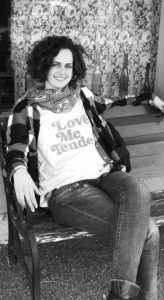 Lisa Rogal is a poet and teacher living in Brooklyn. She is the author of la belle indifference (Cuneiform Press), Feed Me Weird Things (Ugly Duckling Presse), Morning Ritual (United Artists Books), and The New Realities (Third Floor Apartment Press), and a graduate of the M.F.A. program at LIU. Jack Russo photo.
Michael Ruby
https://donyorty.com/blog/2019/08/13/michael-ruby-reads-subway-poems/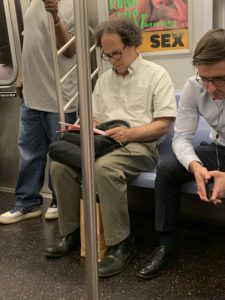 Michael Ruby is the author of seven poetry books, including Compulsive Words (BlazeVOX [books]), American Songbook (Ugly Duckling Presse), The Mouth of the Bay (BlazeVOX), and The Star-Spangled Banner (Station Hill Press). His trilogy in prose and poetry, Memories, Dreams and Inner Voices (Station Hill), includes ebooks Fleeting Memories (Ugly Duckling) and Inner Voices Heard Before Sleep (Argotist Online). His other ebooks are Close Your Eyes (Argotist) and Titles & First Lines (Mudlark). He co-edited Bernadette Mayer's early books, Eating the Colors of a Lineup of Words (Station Hill), and Mayer's and Lewis Warsh's collaboration Piece of Cake (Station Hill). He works as an editor of U.S. news and political articles at The Wall Street Journal. Faye Dekker photo.
Collin Schuster
https://the-otolith.blogspot.com/2015/02/collin-schuster.html?m=1
Collin Schuster publishes the poetry magazine Positive Magnets and is the author of the collection Tomorrow The Birds (Fell Swoop). You can find some of his poems online at otoliths at the above url.
Poets curated by Paolo Javier
Pichchenda Bao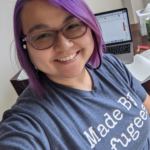 Pichchenda Bao is a Cambodian-American writer and poet, infant survivor of the Khmer Rouge regime, daughter of refugees, and feminist stay-at-home mother in New York City. Her work has been published by Great Weather for Media, spoKe journal, the Ilanot Review, New Ohio Review, Adirondack Review, Newtown Literary, the Stilt House zine of the Cambodian American Literary Arts Association, and elsewhere. Her honors include an emerging writer fellowship from Aspen Words, a New Work grant from Queens Council on the Arts, a poetry residency at Bethany Arts Community, and an invitation to the Kundiman writers retreat.
Shane Book
https://www.uvic.ca/finearts/writing/people/faculty/profiles/book-shane.php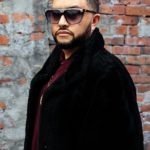 Shane Book's first collection, Ceiling of Sticks, was a Poetry Society of America Selection and won the Prairie Schooner Book Prize and Great Lakes Colleges Association New Writers Award. His second volume of poetry, Congotronic, won the Archibald Lampman Award and K.M. Hunter Award and was shortlisted for the Canadian Authors Association Award, Ottawa Book Award, and Griffin Poetry Prize. He is also a filmmaker whose work has screened in festivals around the world. An associate professor at the University of Victoria, his third poetry collection, All Black Everything, will be published by Penguin Random House this year. Ian Kobylanski photo.
Julian Brolaski
https://blueflowerarts.com/artist/julian-talamantez-brolaski/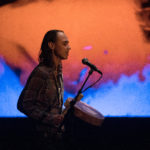 Julian Talamantez Brolaski is the author of Of Mongrelitude (Wave Books),  Advice for Lovers (City Lights Books), and gowanus atropolis (Ugly Duckling Presse), as well as the recipient of the 2020 Cy Twombly Award for Poetry and a 2021 Pew Foundation Fellowship. Brolaski is also the lead singer and songwriter for Juan & the Pines, whose albums include Glittering Forest and the forthcoming Saddest Songs.  Julian's poetry was recently included in When the Light of the World was Subdued, Our Songs Came Through: A Norton Anthology of Native Nations Poetry and We Want It All: An Anthology of Radical Trans Poetics (Nightboat Books). Bahara Emami photo.
Emmy Catedral
IG/Twitter @notadancingbear
URL notadancingbear.info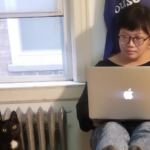 Emmy Catedral is a Butuan-born artist working in text, sculpture, and performance. She is a professor of Intercultural Practice at Maryland Institute College of Art and lives in New York City, where she is part of a curatorial team developing a new experimental art, research, and publishing organization, opening this spring. She DJs as Pers Lab.
Aron Blue
Aron Blue – YouTube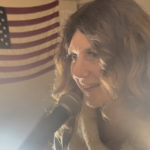 Aron Blue is a singer-songwriter and performer who goes on adventures. Subscribe to her above YouTube channel.
d.a. levy lives: celebrating renegade presses
Curated by David A. Kirschenbaum
Featuring:
Apathy Press Poets (Baltimore)
https://apathypresspoets.wixsite.com/poets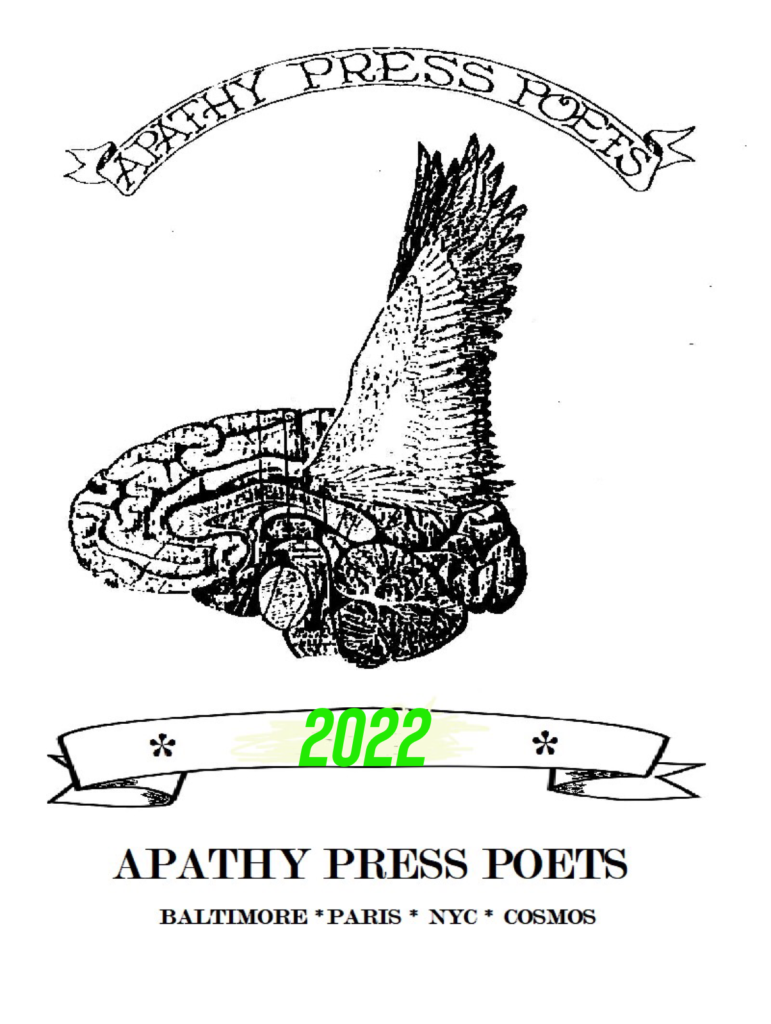 Apathy Press Poets constitutes a coherent subculture, transcending geographical location and infrequent social contact. Apathy Press is a small publishing house printing broadsheets and chapbooks of mainly, but not exclusively, Baltimore poets. Apathy exists side by side with other local small presses and also within a national network of small presses, little magazines, and individual poets. This retrospective of Apathy is not unlike leaving a family and returning for a visit to better understand where one comes from. The interviews and observations of Apathy Press Poets and others who affiliate themselves with Baltimore's artistic-literary community illuminate a shared spiritual bond that exists alongside that of occupation. Cultural identity is constantly created, re-created, and maintained through the common attitudes, experiences, and ideas expressed through the vehicle of Apathy Press Poets.
Besides Apathy existing within a cultural framework of little magazines, it also exists as an historical offshoot of the Beat Generation, of Beat literature in general, and the New York School of poetry. Tom Diventi, the founder of Apathy Press, says his "literary ancestors are Ferlinghetti, Ginsberg, and other significant beat generation poets, that whole group bonded together by their alienation from the status quo. The On the Road idea."
Despite the Apathy Project beginning 20 years after the height of the Beat Generation, a bridge connecting the two cultures was built partially through the reading of Beat literature by Apathy poets and partially through the attendance at Beat and New York School readings. The readings include the names of Lawrence Ferlinghetti, Allen Ginsberg, Peter Orlovsky, Ed Sanders, Diane di Prima, William Burroughs, Herbert Huncke, Taylor Mead, and Ray Bremser. The New York School poets who have read in Baltimore include Ted Berrigan, Jim Carroll, Alice Notley, Anne Waldman, and John Giorno. Diventi began the Apathy Project in 1977. He was in the now-defunct Sherman's Bookstore on Mulberry Street and Park Avenue in downtown Baltimore when he saw a button that read "Apathy." He said this started him thinking about apathy as a concept. Tom says that "it's a catalyst for action. You can't have sloth without work. Apathy is a great motivator."
Dick Turner
https://dickturner3.wixsite.com/dick-turner-music
https://dickturner3.wixsite.com/dick-turner-art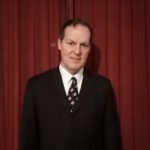 My name is Dick Turner, I was born in Baltimore. I participated in the art scene there in various ways, making films with my brother, participating in the music world, organizing concerts, going to different events until 1996 when I moved to Paris.
My main center of interest has always been composing music. I do other things as well because sometimes ideas come to me in one form, sometimes another. So I write stories and poems, make films, paint, among other things.
As to my personal take on myself, that is what Walt Whitman called "the me, myself" here's an attempt at self-analysis. I've always been something of an outsider and I think this is reflected in my work and my approach to life. I put a high priority on producing new work, but I often am very self-critical which can create a certain tension in my personal creative process. As far as to how my mind works, I believe that I tend to observe and find connections between things which at first glance may seem to have nothing in common with one another. This helps me generate my work. The concept of establishing spaces in my work is also very important to me as is creating transitions between these spaces. As far as my aesthetic goes, I am naturally drawn to classical models. I find that classical models allow for abstraction whereas it seems to me that much of contemporary expression stays limited to itself. To round things out, I also find that questions of personal identity play an enormous role in my life, that is, how one defines one's self and how one is defined by others. Finally I would like to add the caveat that I reserve the right to modify my opinions on all the above without prior notice.
I've known Tom Diventi since I lived in Baltimore. A couple of years ago when Tom decided to get Apathy Press Poets rolling again at full speed, I started helping setting up the books, doing the covers, whatever I could to help. I am happy to say that my book New Math was the first publication of the rejuvenated Apathy Press Poets.
Carl Watson
Excerpt from the Novel Only Descend – Boog City
https://www.youtube.com/watch?v=09J9Y-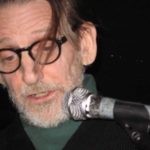 Carl Watson is a poet and fiction writer. He is the author of several books of fiction. Only Descend (Autonomedia) is set in the mid-to late '90s in NYC, and is the third installment in a trilogy of novels including Idylls of Complicity (Spuyten Duyvil), and Backwards the Drowned Go Dreaming (Sensitive Skin Books). Other works of fiction are Hotel of Irrevocable Acts (Autonomedia) and Beneath the Empire of the Birds (Apathy Press). Several translations of his fiction have been published in France by Vagabonde Press and Gallimard. Watson's poetry collections include Stage Fright (Apathy Press), Pareidolia, (Autonomedia), and Astral Botanica (Fly By Night Press).  He has written for various journals including The Village Voice, New York Press, The Williamsburg Observer, Sensitive Skin, The Brooklyn Rail, Evergreen Review, Degraphe, and La Liberation. Watson received the Kathy Acker Award for Fiction in 2012. He splits his time between NYC and an old barn in the Catskill Mountains.
Dick Turner (music)
Sparrow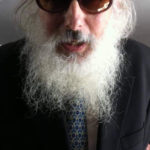 Sparrow lives in the promising hamlet of Phoenicia, N.Y. with his partner Violet Snow. He has published 10 books, including Small Happiness and Other Epiphanies (Monkfish) and The Princeton Diary (Vinyl). Stories is forthcoming from Apathy Press. Sparrow plays tonette in the pop-fishmonger group Foamola.
Jennifer Blowdryer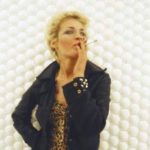 Jennifer Waters, aka Jennifer Blowdryer, has lived in NYC's East Village for 36 years. She has been widely anthologized. This town, NYC, can kick your ass but eventually, if you can't get out, you'll be perfectly synchronized with all the human beauty and music in the world. In the '90s, before Hell's Kitchen was Gucci, I hung around Times Square, 9th and 10th Ave, lurking quietly in late night donut shops and even the horrible pizza chain Sbarro's. There was plenty to see and vibe on, I jotted down these short poems and many more on napkins, the back of receipts, and dollar store notebooks. Lots of tunes on Soundcloud and You Tube, a few books on ABE, Alibris, and Amazon, soon "reissuing" (Xeroxing at The Source on East 9th Street, East Village) the Apathy Press book, Never Explain Never Apologize.
Carl Watson (music)