Who's Performing and How and When to Watch
Hi,
Boog City's annual Presidents' Day weekend event, the Welcome to Boog City 15.5 Arts Festival: Poetry, Music, Theater, and Film is here. It will be available online as of midnight on each day of the event at Boog City's YouTube channel:
https://www.youtube.com/playlist?list=PLz-P95bS9MdNsNi5TW2NkgVJ-gzoz92rW
There is a $6 suggested donation, which can be sent to Boog City via:
https://www.paypal.com/us/home to editor@boogcity.com or 
https://www.venmo.com to David Kirschenbaum.
Thank you for your continued support
_____________________________________________
17th Boog Poets Theater Festival
Curated by Bill Considine
—Bruce Andrews, Sally Silvers and Michael Schumacher, Rocket 88 
Poetry + Dance + Music in threeway collab video play on "Rocket 88," maybe the 1st rock 'n' roll song.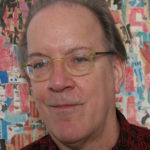 Bruce Andrews is a performer, poetics essayist, sound designer, former political science professor/scholar, and the author of several dozen books of poetry. For a selection of his books, essays, interviews, collaborations, sound files from public readings, as well as scholarly & journalistic articles on his work visit http://writing.upenn.edu/ epc/ authors/ andrews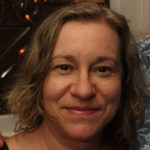 Sally Silvers is a Guggenheim Foundation award-winning choreographer. She writes articles, essays, and poems and has made two dance films. Her work is archived at the NYC Performing Arts Library. She curated TalkTalkWalkWalk (dance artists and poets) and Surprise Every Time (starting new dances live in front of an audience).  https://www.sallysilversdance.com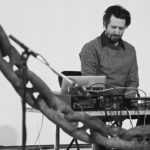 Based in Brooklyn, Michael J. Schumacher has worked with spatialized sound, computers, and electronics since the 1980s, creating multi-channel, generative "Room Pieces" presented in galleries, museums, concert halls, and public and private spaces. He has worked with Bruce Andrews and Sally Silvers since the early 2000s.  https://www.michaeljschumacher.com/
—Drew Sachs, The Why
Today, "The Lottery," Shirley Jackson's haunting, classic short story is on the must-read short list, however that wasn't the case in 1948 when it first appeared in The New Yorker.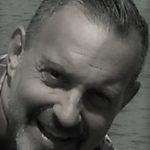 Drew Sachs, playwright, received his M.F.A. in dramatic writing from Carnegie Mellon University. He was a semifinalist at the Eugene O'Neill Conference with his works I am Not Breakfast and Hadrian's Favorite. His short play Chris Squared was part of the Boston Theater Marathon IX. His play Who are You Dancing with Now? received honorable mention at the Kennedy Center Playwriting Competition. Stabbing O.J., a play about the Anita Bryant scandals of the '70s, was produced at Queens College and went on to the Samuel French Festival. Other works include Miss Understanding (finalist; Nantucket Short Play Festival) and "You Never Miss What You Never Had" (PBS Television). Sachs has taught playwriting at Carnegie Mellon University, Adelphi University, and the Roundabout Theatre Company's Teaching Artist Program. He is a nationally certified sign language interpreter for the deaf, has studied theatrical interpreting at The Julliard School and Gallaudet University and was recently featured in an episode of HBO's High Maintenance.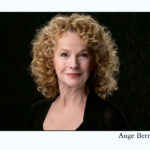 Ange Berneau
Ange Berneau has done many commercials. Her credits include many plays Off-Broadway and Off-Off-Broadway. Recently she has done two full-length plays on Zoom, The Shadow Box and Scenes from The Dining Room. Berneau is a founding member of Woman Seeking….  and Three Graces Theatre and a member of Polaris North Theater.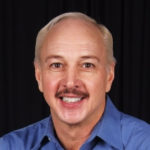 Grant Machan
Grant Machan is an actor, writer, and director. He appeared most recently as Kerry Max Cook in the amazing play The Exonerated for Out Of The Box Theatre here in NYC. Additional pics and info can be found for Grant on the polarisnorth.org website.
—Dorothy Cantwell, How I Let That Daddy Thing GO
This is part of a series called The Quilter Talks, 2020. In the following monologue, The Quilter discusses Daddy Issues.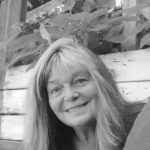 Dorothy Cantwell has worked as an educator, actor, and playwright. Active in NYC experimental theater in the '80s, she was a founding member of Robin Epstein's More Fire! Productions, and worked with many downtown theater artists in venues that ranged from the Performing Garage to Broadway. Cantwell returns to the stage occasionally, most recently in a Retrospective of Jeff Weiss' Work at The Kitchen and in Bill Considine's Persephone's Return and The Furies. Her work has been published in the Long Island Literary Journal, Brownstone Poets Anthology, Constellate Literary Journal, Flash Boulevard, Assisi, Poetrybay, Angel City Review, and River and South Review.
—Alan Yashin, And That's Final!
Gus and Athena don't see eye to eye over a big decision, but Gus has the final word … or does he?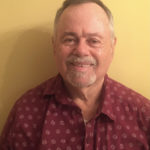 Allan Yashin has had dozens of his plays performed in venues throughout New York. He is a member of Polaris North Theater Cooperative and the UFT Players. Yashin authored the novel  Protected; co-authored with Milton Polsky the play collection Cry A Little, Laugh A Lot; and co-wrote three musicals with Norman Zamcheck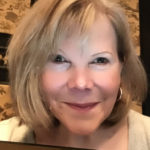 Sharlene Hartman has been acting, singing, dancing, writing, and directing for most of her life. She started in California but now resides in NYC. She's done Off-Broadway, indie films, television, industrials, nightclubs, commercials, skit comedy, and rap songs, but her heart belongs to the theatre. She LOVES creating a character.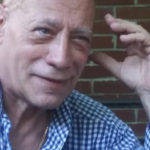 Barry Reitman played the lead role in Black Sheep at New York's Theater for the New City, as well as principal roles in the Amazon series Hunters, feature-length film Strip, and award-winning short film Cadillac Black. Most recently, he was in three of five short plays at NYC's Chain Theater.

—Edmond Chibeau, Monologue in Her Voice
She said this, and it echoes in her head, or is it his head?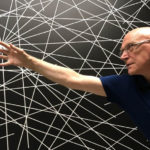 Edmond Chibeau: performance writer, believes we are Microchip Aboriginals, in the Ur Civilization of the Digital Age. He blogs at "Blog Chibeau." In 2019, he performed his piece, TExTCRUNCH, with the WordWorks Group in the Connecticut Literary Festival, and his play Leviticus Tattoo was performed at the Bowery Poetry Club for Boog City. Other scripts have been performed at Lincoln Center's Bruno Walter Hall, The Knitting Factory, NoSeNo, The Mudd Club, and The Ear Inn. An editor of EAR Magazine, he's been published in The Nation, Multicultural Review, New England Theatre Journal, The World, California Quarterly, Boog City, and The Poetry of Joni Mitchell's Songs (Three O'clock Press, Toronto) 
—Bernadette Mayer, Famous People
Charlotte Rampling, Jean-Luc Goddard, Agnes Varda, Nathanial Hawthorne, and Emma Goldman walk into a Bowling Alley….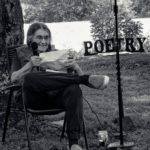 Bernadette Mayer (b. 1945, Brooklyn, NY) is the author of over 30 books,including the acclaimed Midwinter Day, a book-length poem written during a single day in Lenox, Mass., as well as the The Desires of Mothers to Please Others in Letters and Works and Days, which was a finalist for the National Book Critics Circle Award in Poetry. Most recently, Siglio Press reprinted Memory, a long prose poem and included for the first time over 1,000 photographs taken by Mayer in the 1970s. Associated with the New York School as well as the Language poets, Mayer has also been an influential teacher and editor. In the art world, she is best known for her collaboration with Vito Acconci as editors of the influential mimeographed magazine 0 TO 9. Learn more at BernadetteMayer.com.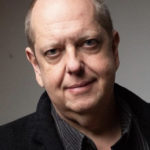 Tony Torn is an actor, director, and producer who has worked extensively for the past 30 years in theater, film, and television, in both traditional and experimental projects. Known for his extensive work with legendary theater artists Reza Abdoh and Richard Foreman, Tony was the founding director of Bill Talen's Reverend Billy and The Church of Stop Shopping (now in its 20th year), and created and starred in the absurdist theater/punk rock mash-up Ubu Sings Ubu with co-director Dan Safer. Tony currently teaches acting at NYU and MIT, and manages Torn Page, a private event space in New York City named in honor of his parents, the award-winning actors Rip Torn and Geraldine Page.
All music throughout booked by Todd Carlstrom
Poets curated by David A. Kirschenbaum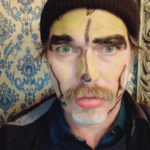 Micah Ballard
Micah Ballard is the author of over a dozen books of poetry, including Waifs and Strays (City Lights Books), Afterlives (Bootstrap Press), The Michaux Notebook (FMSBW), Parish Krewes (Bootstrap Press), Selected Prose, 2008-19 (Blue Press), Evangeline Downs (Ugly Duckling Presse), Daily Vigs (Bird & Beckett Books), Vesper Chimes (Gas Meter), and Negative Capability in the Verse of John Wieners (Bootstrap Press). He lives in San Francisco with poet Sunnylyn Thibodeaux and their daughter Lorca. Image by Lorca Ballard.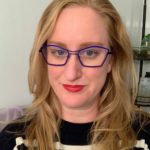 Emily Wallis Hughes
Emily Wallis Hughes is the author of Sugar Factory Spuyten Duyvil. Her poems have been published in Berkeley Poetry Review, Blazing Stadium, Cordella, Elderly, Painted Bride Quarterly, Prelude, and many other literary magazines. She and Jason Zuzga are the editorial directors of Fence. Hughes teaches undergraduate creative writing courses as an adjunct instructor at Rutgers-New Brunswick. She lives in Crown Heights, Brooklyn.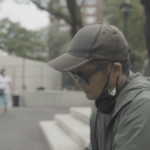 Paolo Javier
Insta: @obb2046
https://queenspoetlore.tumblr.com
The former Queens Borough Poet Laureate (2010-2014), Paolo Javier was born in the Philippines and grew up in Las Piñas, Metro Manila; Katonah, Westchester County; El-Ma'adi, Cairo; and Burnaby and North Delta, Metro Vancouver. He's produced three albums of sound poetry with Listening Center (David Mason), including the limited edition pamphlet/cassette Ur'lyeh/ Aklopolis and the booklet/cassette Maybe the Sweet Honey Pours. The recipient of a 2021 Rauschenberg Foundation Artist Grant, Javier was a featured artist in Greater N.Y. 2015 and Queens International 2018: Volumes. His fifth full-length book of poetry, O.B.B., a (weird postcolonial techno dream-pop) comics poem that also includes illustrations by Alex Tarampi and Ernest Concepcion, was recently published by Nightboat Books. Lynne Sachs photo from Swerve.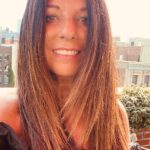 Adeena Karasick
Adeena Karasick, Ph.D, is a New York-based Canadian poet, performer, cultural theorist, and media artist and the author of 10 books of poetry and poetics, most recently Checking In (Talonbooks) and Salomé: Woman of Valor (University of Padova Press, Italy), Salomé: Woman of Valor CD (NuJu Records), and Bengali translation, Salomé Birangona, Boibhashik (Prokashoni Press, Kolkata). Karasick teaches literature and critical theory for the humanities and media studies department at Pratt Institute, is poetry editor for Explorations in Media Ecology, associate international editor of New Explorations: Studies in Culture and Communication, 2019 Andrew W. Mellon Foundation Award recipient, and winner of the 2016 Voce Donna Italia award for her contributions to feminist thinking. The "Adeena Karasick Archive" is established at special collections, Simon Fraser University.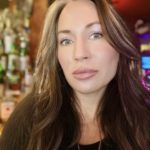 Tracey McTague
Tracey McTague is a writer and visual artist born and raised in Brooklyn, N.Y. She utilizes a language informed by ecopoetics and the oral traditions of the seanchaí. Gathering from cross-cultural cosmogonic myths from our collective unconscious, she harnesses the micro protests of our ancestral mycorrhizae as weaponized forms of macro survival.
McTague received her education in fine art and film at The New School for Social Research. She worked for Michael Moore on The Awful Truth, harassing CEOs via the art department. She has also worked for the Association for Cultural Equity and in the Allen Lomax archive, helping to preserve and prepare his vast collection of music for the Library of Congress while contacting all living descendants for ancestral reparations for everything we call music. She works for the Irish peacemaker Prof. Padraig O'Malley, who specializes in the problems of divided societies such as South Africa and Northern Ireland. She also created a photo project for an 11-nation secular collective seeking to help empower European Muslim youth through self-expression and socio-political documentation. 
She was an editor and the art director of Lungfull Magazine for 12 years, and hosted the Battle Hill Reading Series for five. Her art, essays, reviews, and poetry have been in The Brooklyn Rail, The Poetry Project Newsletter, and The Poetry Foundation's Harriet Books, among others. She is author of Super Natural and Marginal Utility, both published by New Orleans' Trembling Pillow Press.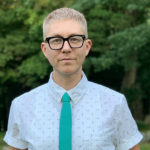 Andrew Tipton (music)
Andrew Phillip Tipton is a hairdresser who also makes visual art and sometimes music. His latest album, Let's Talk About Turtles, was critically reviewed, and unlistenable. He lives in Pennsylvania where he's preparing a solo exhibition of paintings and writing a  cookbook of vegan soups.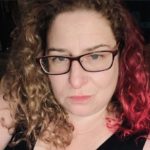 Jill Stengel
Jill Stengel, Ladies with Babies, 2003 – Boog City
Jill Stengel is a poet and the publisher of a+bend press. She has around a dozen published chapbooks, a full-length poetry collection, Dear Jack (Black Radish Books), and three children. Her work can be found online and in print. An online reprint of one of her favorite chapbooks, Ladies with Babies, can be viewed at the above url.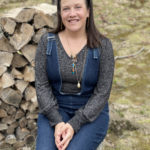 Paige Taggart
Paige Taggart is an artist/poet/jeweler. She's the author of two full-length collections, Or Replica (Brooklyn Arts Press) and Want for Lion (Trembling Pillow Press) and six chapbooks, most recently FAUX PAS (Factory Hollow Press). She runs her own small business, a jewelry line. Sampson Starkweather photo.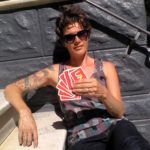 Sunnylyn Thibodeaux
Sunnylyn Thibodeaux is a teacher, neighborhood activist, and poet. She is the author of The World Exactly, Universal Fall Precautions, As Water Sounds, and Palm to Pine, as well as over a dozen small books, including 88 Haiku, Against What Light, Room Service Calls, and Witch Like Me. She has a love of trees, King Cake, and writing things down.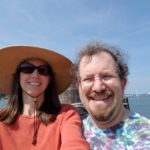 Ian Wilder
Depending on the decade, Ian Wilder is known for his civil rights advocacy, spoken word performances with folk groovin' musicians, Green Party gadfly soliloquies, or sporting a bowtie. His poetry and prose have appeared in local and defunct publications. His favorite drummer is Henry David Thoreau and favorite drum major is Dr. Martin Luther King, Jr. He dreams of the day when he can return to sleeping on the Long Island Railroad. He and his wife Kimberly live with their daughter in Riverhead, N.Y. 
Kimberly Wilder
https://georgianacircle.wordpress.com
Kimberly Wilder has worn many hats: performance poet, community organizer, third party candidate, early childhood educator, and temporary office worker. She was even a columnist for Boog City, which she helped to name. Her main gig now is mother to a charming preschool daughter. Wilder lives with her husband and the preschool diva in a very small house in Riverhead, Long Island, N.Y.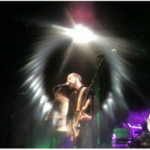 Todd Carlstrom (music)
www.facebook.com/toddcarlstromandtheclamour
Todd Carlstrom is a singer-songwriter, playwright, actor, teaching artist, and professional dungeon master of tabletop roleplaying. His album Gold on the Map is available in all the usual digital venues, songs from which won Best Music at the 2015 NYC Web Fest. He has curated and performed in many Boog shows and Classic Albums Live. He isn't enamored of social media, but you can follow his sporadic postings at the above url.
Boog City Classic Albums Live turns 20 today
and presents its 62nd Different Album
for the 30th anniversary of its release
a performance of 
Singles (Original Motion Picture Soundtrack)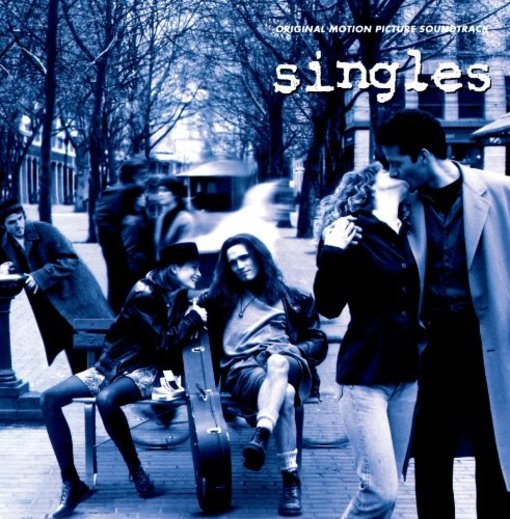 The soundtrack album to Cameron Crowe's 1992 film Singles represents a rarity: a soundtrack album that works as an actual album. Most soundtracks intersperse songs by recording artists with interstitial instrumentals that seem half-finished and irrelevant without accompanying visuals. Some soundtracks are indeed compilations of songs, but usually sequenced in a slapdash manner with second-rate songs. 
I initially resisted the emergent Pacific Northwest rock scene because to a casual and wildly ill-informed observer like myself they all seemed steeped in the same tea as some of the misogynist rock of the '80s. And, yes, some of that same DNA is there in grunge: Marshall stacks, distortion, tattoos, and rampant heavy drug use. But the attitude had changed. The singers sounded like they gave a shit. The production didn't smooth over the cracks quite as predictably. Lyrics were largely inscrutable, but we'd been primed for that by years of Hüsker Dü and R.E.M. so we could graft whatever meanings we needed onto the songs. 
It was odd, then, that I bought this album. I was a big Hendrix fan, but "May This Be Love" was no hidden rarity or anything. I knew of Paul Westerberg from The Replacements, but my college roommate cared more about him then than I did. (I did catch on later, thankfully). I'd learned somewhere that The Lovemongers were Heart under a different name, and to see them doing one of my favorite acoustic Zeppelin tracks might have intrigued me? 
Really, it doesn't matter. Singles changed me forever. I immediately became obsessed with Pearl Jam, whose big hit "Alive" didn't hit me the way "State of Love and Trust" did. I'd never heard of these Smashing Pumpkin folks but I became obsessed with "Drown," so I went out and bought Gish and any singles I could find. Every song on the soundtrack is perfect in its place and fantastic on its own. That's hard to do. –Todd Carlstrom
Brian Ember
"Would?" (Alice in Chains)
"Breath" (Pearl Jam)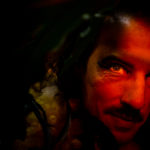 Brian Ember
A classically-trained composer and singer, Brian Ember has been making music since singing "You Are So Beautiful" as a toddler in the bathtub. A musical chimera, his love of rock and glam sat side-by-side with doo-wop, Mozart, Bach, and contemporary composers like Györy Ligeti and John Corigliano.
With a host of works written for string quartet, symphony orchestra and choirs under his belt, Ember started the string quartet-powered rock band The Tet Offensive in New York City, fusing his love for counterpoint and horsehair strings with theatrics and thrashing.
Ember left the strings in the background for his first solo endeavor, The New Chastity, a full-on loungy, soulful baroque pop album that takes inspiration from late '70s musicians like Pink Floyd, Leonard Cohen, Eric Carmen, and the Electric Light Orchestra to deliver a deeply personal record about divorce and lost love.
His follow-up EP, Tomorrow Looked Better Yesterday, and second LP, Get Ready to Hate Me, are coming soon.
Kelly Webb
"Seasons" (Chris Cornell)
"Dyslexic Heart" (Paul Westerberg)
"Battle of Evermore" (The Lovemongers)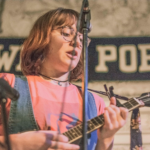 soundcloud.com/kelly-webb-104581674
Kelly Webb is a singer/songwriter, director, yoga teacher, tarot-reader, and various other nouns. She wrote her first song in the first grade, and started learning guitar her senior year of high school and writing good songs in college. She was once described by the Legendary Sticker Dude as a feminist breath of fresh air and unrelenting fire. She's in the process of recording covers for the second season of the web series Kombucha Catch-Up, which she co-wrote, directed, and penned the theme song for (you can check out the first season on YouTube). She has also recorded theme songs for the podcast Conversations between Cousins and the web series I Kissed Your Boyfriend: Another Feminist Vlog. When she's not writing songs, Webb is trying to make things—web series, theater, magic, a mess.
Todd Carlstrom
"Chloe Dancer/Crown of Thorns" (Mother Love Bone)
"Birth Ritual" (Soundgarden)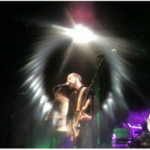 www.facebook.com/toddcarlstromandtheclamour
Todd Carlstrom is a singer-songwriter, playwright, actor, teaching artist, and professional dungeon master of tabletop roleplaying. His album Gold on the Map is available in all the usual digital venues, music from which won Best at the 2015 NYC Web Fest. He has curated and performed in many Boog shows and Classic Albums Live. He isn't enamored of social media, but you can follow his sporadic postings at the above url.
Andrew Tipton 
"State of Love and Trust" (Pearl Jam)
"Overblown" (Mudhoney)
"Waiting for Somebody" (Paul Westerberg)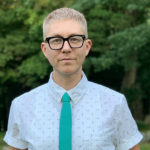 Andrew Phillip Tipton is a hairdresser who also makes visual art and sometimes music. His latest album, Let's Talk About Turtles, was critically reviewed, and unlistenable. He lives in Pennsylvania where he's preparing a solo exhibition of paintings and writing a  cookbook of vegan soups.
Aron Blue
"May This Be Love" (Jimi Hendrix Experience)
"Nearly Lost You" (Screaming Trees)
"Drown" (Smashing Pumpkins)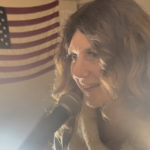 Aron Blue – YouTube
Aron Blue is a singer-songwriter and performer who goes on adventures. Subscribe to her above YouTube channel.