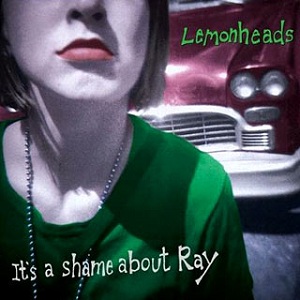 Sun. June 5, 1:00 p.m.
Freddy's Bar and Backroom
627 5th Ave. (17th/18th St.)
South Slope, Brooklyn
1:15 p.m. Todd Carlstrom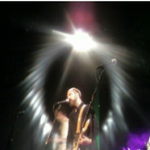 Todd Carlstrom (https://soundcloud.com/todd-carlstrom) is a singer-songwriter, playwright, and actor. He has had the great pleasure of curating Boog City's music for a while now (thank you Mr. K). His album Gold on the Map is available in all the usual digital venues, songs from which won Best Music at the 2015 NYC Web Fest.
1:35 p.m. No Love Songs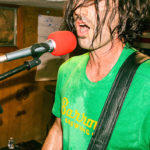 No Love Songs (https://linktr.ee/nolovesongs) is original grunge from Brooklyn. According to The New Haven Independent, their music has "shades of the Seattle sound." Listen to No Love Songs on all streaming platforms. Their last single, "Black and the Red," is a song with a purpose, featuring contrasting heavy and light sections with a moody vocal. Look for their self-titled full-length album, No Love Songs, set for release this summer.
1:55 p.m. The Trouble Dolls
The Trouble Dolls are a mostly-two-piece and occasionally four-piece indie rock band whose first album, Sticky, was released on Half a Cow Records and Warmfuzz Records, and whose second album, The Difficult Neverending Second Album, was released in real time, as it was being made, on SoundCloud. Their third album, tentatively titled This Comes After the Last One, is in progress. They sound like your favorite band crossed with another amazing band you've never heard of, with harmonies.
The Lemonheads, It's a Shame About Ray
The Trouble Dolls
"Rockin Stroll"
"Confetti"
"It's a Shame About Ray"
Alex Emanuel
"Rudderless"
"My Drug Buddy"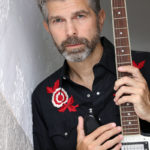 Alex Emanuel (alexemanuel.bandcamp.com) is an actor, songwriter, producer, filmmaker, playwright, and sometimes fine artist. Born in NYC, which he calls home, he's also lived in Western MA, CH, and SF. He played, toured and recorded with many bands in the '90s to mid '00s, produced the 99 song comp disc Occupy This Album in 2012, and, with his production company Starna Productions, co-produced, acted in, and wrote original music for the award-winning indie rock feature film comedy The Incoherents, which is now being adapted into a TV series. In 2021 he put out a self-recorded solo "pandemic album" Better Light via Peacedale Records, distributed by The Orchard. Presently, he's recording a followup album and working on a documentary project about his father, the late illustrator Robert Grossman.
Christine Murray
"The Turnpike Down"
"Bit Part"
"Alison's Starting to Happen"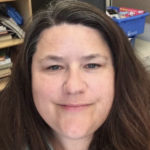 Christine Murray was a member of New York City bands Bionic Finger and Pantsuit. She doesn't play out much now but is always excited to be part of the Boog City album shows! As a native Bostonian and current Massachusetts resident, she's proud to play the songs of hometown band The Lemonheads. Christine is playing with her brother Drew Conry-Murray. Drew is a husband and father, brother to Christine, and hasn't played a gig in a very long time.
Todd Carlstrom
"Hannah & Gabi"
"Kitchen"
No Love Songs
"Ceiling Fan in My Spoon"
"Frank Mills"
"Mrs. Robinson"