Who's Performing and How and When to Watch
Live and In-Person at
Freddy's Bar and Backroom
627 5th Ave.
South Slope, Brooklyn
Directions: R to Prospect Avenue
Venue is between 17th and 18th streets
$5 suggested
The event will also be streamed via Facebook Live
https://www.facebook.com/groups/115605743040
And it will be available online in full the next day at
https://www.youtube.com/channel/UCGD_RIKdy7P9fdpIugMgoLg/featured
6:00 p.m.  Shayla Lawa Lawz (poet)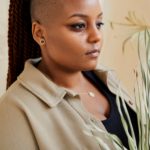 Shayla Lawz is a writer and interdisciplinary artist from Jersey City, N.J. Lawz works at the intersection of text, sound, and performance and has received fellowships from Cave Canem, The Hurston/Wright Foundation, Jack Jones Literary Arts, The Center for African American Poetry and Poetics, and elsewhere. Her writing and hybrid/sound work appears in McSweeney's Quarterly, Catapult, and The Poetry Project Newsletter, among others. Her debut poetry collection, speculation, n, was chosen by Ilya Kaminsky for the 2020 Autumn House Poetry Prize. She lives in Brooklyn, where she teaches in the department of humanities and media studies at Pratt Institute. Elena Mudd photo.
6:10 p.m.  Anthony Cappo (poet)
https://www.anthonycappo.com/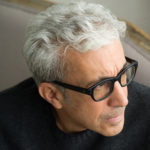 Anthony Cappo is the author of When You're Deep in a Thing (Four Way Books, 2022) and My Bedside Radio. His poems and other writings have appeared in THRUSH Poetry Journal, Prelude, The Rumpus, Yes Poetry, and other publications. Anthony received his M.F.A. in creative writing from Sarah Lawrence College. He grew up in Cherry Hill, New Jersey and now lives in New York City. 
6:20 p.m.  Yerra Sugarman (poet)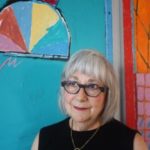 Yerra Sugarman is the author of three poetry collections: Forms of Gone, which was a National Book Critics Circle "Favorite First Book"; The Bag of Broken Glass, which was a National Book Critics Circle "Recommended Book"; and, most recently, Aunt Bird (Four Way Books), a hybrid collection comprised of lyric poems, prose poems, and lyric essays. Pamela Lischin photo.
6:30 p.m.  Austin Alexis (poet)
twitter.com/austinalexis3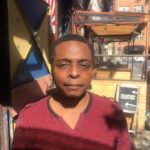 Austin Alexis is the author of Privacy Issues (Broadside Lotus Press, Madgett Poetry Award) and two chapbooks from Poets Wear Prada. His fiction, poetry, essays, drama, and reviews have appeared in Hawaii Pacific Review, Otoliths (Australia), Plath Profiles, Flash Boulevard, Barrow Street, and elsewhere. He received the Great Weather for Media Flash Fiction of the Month Prize and had work included in the Samuel French Short Plays Festival. He has received support from the Bread Loaf Writers' Conference and the Millay Colony. Rachel Aydt photo.
6:40 p.m.  Anna Moschovakis (poet)
www.badutopian.com/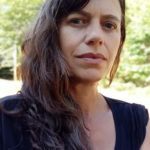 Anna Moschovakis works with poetry and prose as a writer, editor, translator, publisher, and designer. Her most recent publication is the Belladonna* chaplet from Preliminary Notes on Risk, and her second novel, Participation, comes out this fall from Coffee House Press. She lives in the Catskills.
6:50 p.m.  Belynda Jones (poet)
https://www.newtownliterary.org/single-post/from-a-newtown-literary-contributor-belynda-jones
https://boogcity.com/boogpdfs/bc122.pdf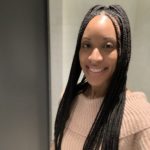 Native New Yorker Belynda Jones is an ambivert residing in Queens with her wonderful teenage son. She holds an M.F.A. in creative writing from Long Island University, and enjoys working as a substitute teacher at a primary school. Her work has appeared in Downtown Brooklyn, Belladonna Series, Formidable Woman Sanctuary, Boog City, and Newtown Literary.
7:00 p.m.  Todd Carlstrom (music)
www.soundcloud.com/todd-carlstrom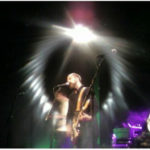 Todd Carlstrom is a singer-songwriter, playwright, and actor. He had the great pleasure of serving as Boog City's music curator for the past three years (thank you Mr. K). His album Gold on the Map is available in all the usual digital venues, songs from which won Best Music at the 2015 NYC Web Fest.
7:30 p.m. break
7:40 p.m. Karen Lepri (poet )
www.karenlepri.com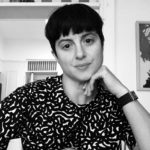 Karen Lepri is the author of Incidents of Scattering (Noemi Press). Her work has appeared in The Brooklyn Rail, BOMB, Chicago Review, Conjunctions, and elsewhere. She teaches writing at NYU. 
7:50 p.m.  Jean-Paul Pecqueur (poet)
https://www.brooklynrail.org/2019/04/poetry/from-The-History-of-Modern-Sculpture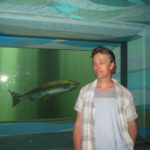 Jean-Paul Pecqueur's first book, The Case Against Happiness, was published two lifetimes ago by Alice James Books. Two chapbooks, To Embrace Sea Monsters and The Imaginations, have been published a little more recently by Greying Ghost Press and Forklift, Ink. Some even more recent poems have appeared in The Brooklyn Rail. Originally from the Pacific Northwest, Pecqueur teaches composition and creative writing to fine arts students at the Pratt Institute and lives in Bay Ridge, Brooklyn. 
8:00 p.m.  Mindy Matijasevic (poet)
https://www.homeplanetnews.com/?page_id=33592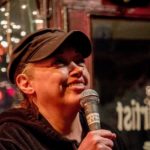 Mindy Matijasevic, a lifelong Bronx resident, writes poetry, memoir, and her stand-up comedy material. Matijasevic has featured as a poet throughout NYC, most recently at the Phoenix Reading Series. Her writings have appeared in numerous print and on-line journals, including First Literary Review-East and Home Planet News. She was the recipient of a B.R.I.O. (Bronx Recognizes Its Own) award from the Bronx Council on the Arts twice, once for non-fiction literature and once for poetry. She is grateful to be invited to participate in the Boog City Festival. Ron Terner photo.
8:10 p.m.  Robert Kramer (poet)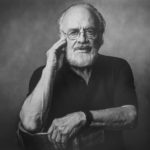 Robert Kramer is a widely published poet, playwright, critic, and translator. He has given readings of his works at such institutions as New York University, The University of California, and Harvard University. He has been nominated for Pushcart Prizes in the field of criticism and poetry. 
He is the former director of International Studies at Manhattan College in Riverdale, where he is emeritus professor of art history and German literature. He has been a Fulbright Scholar in Munich, Germany and a Swiss Government Scholar in Bern, Switzerland. Evelyn Fitzgerald photo.
8:20 p.m.  Kimberly Lyons (poet)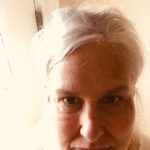 Kimberly Lyons most recent books of poetry are Capella and Approximately Near (Metambesendotorg) and Calcinatio. Her poems and essays have appeared in The Brooklyn Rail, Blazing Stadium, The Doris, Talisman, Metambesen, Unarmed, Salt, and Readings in Contemporary Poetry: An Anthology and Quo anima: innovation and spirituality in contemporary women's poetry; A Forest on Many Stems: Essays on the Poet's Novel, and Zero Point Poises: The Axial Art of George Quasha.
8:30 p.m.  Dorothy Friedman August (poet)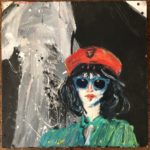 Dorothy Friedman August recently read at The Whitney Museum for TRIBES. Books include Family Album, The Liberty Years, Night, and The L Shaped Room. A book, Drinking Alaska, is forthcoming. Awards and grants include two New York Foundation of the Arts fellowships, Puffin and NYSCA grants, and an Acker award. Poetry most recently in anthologies, including NYC: From the Inside, Maintenant 16, Brownstone Poets, Bone Bouquet, Poetrybay, And Then, and Brevitas. She edits White Rabbit, an assembling magazine. 
8:40 p.m. Maynard and the Musties (music)
www.maynardandthemusties.bandcamp.com/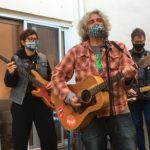 Joe Maynard writes songs. He grew up in Nashville, and his sensibilities lie when Dylan met Cash. His band is the Musties. They've put out several records. You can find them on all the usual online media. Bandcamp has all the recorded songs.