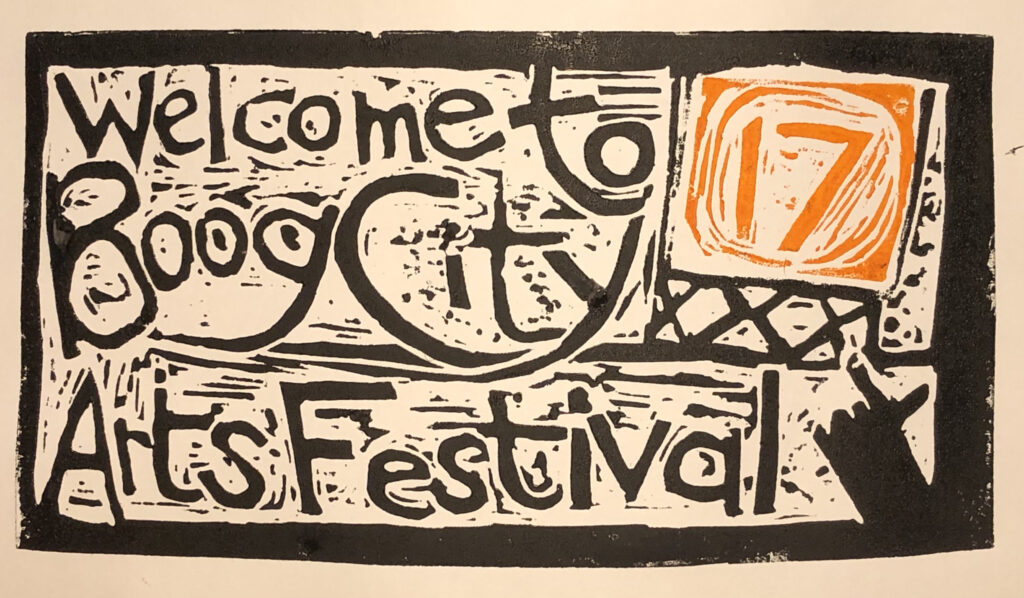 Who's Performing and How and When to Watch
TUES. SEPT.12
Ivy House Studio
322 Troutman St.
Bushwick, Brooklyn
Directions: L to Jefferson Street
Venue is between Irving and Knickerbocker aves.
$8 suggested
https://venmo.com/u/David-Kirschenbaum-1
Thank you for your continued support
The event will also be streamed via Facebook Live
https://www.facebook.com/groups/115605743040
And it will be available online in full the next day at
https://www.youtube.com/channel/UCGD_RIKdy7P9fdpIugMgoLg/featured
6:00 p.m. Keisha-Gaye Anderson (poet)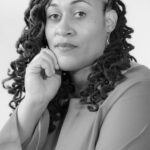 Keisha-Gaye Anderson is a Jamaican-born poet, writer, visual artist, and media strategist based in Brooklyn, NY. She is the author of Gathering the Waters (Jamii Publishing), Everything Is Necessary (Willow Books), and A Spell for Living (Agape Editions), a multimedia e-book that includes music and her original artwork, which received the Editors' Choice recognition for Agape's Numinous Orisons, Luminous Origin Literary Award. Anderson's poetry, fiction, and essays have been widely published in national literary journals, magazines, and anthologies. In 2018, she was selected as a Brooklyn Public Library Artist in Residence. Anderson holds an M.F.A. in creative writing from The City College, CUNY. 
6:10 p.m. Keri Smith (poet)
www.instagram.com/springbreakisover/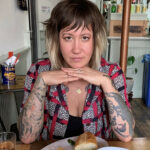 Keri Marinda Smith grew up in Florida where she played in punk bands and never wore socks. In 2015, she moved to NYC to get her M.F.A. in poetry from The New School. Her first book, Dragging Anchor, came out on Hanging Loose Press in 2018. She lives in Ridgewood and works as a bartender, and can usually be found at Rockaway Beach with her chihuahua and a book.
6:20 p.m. Nathan Kernan (poet)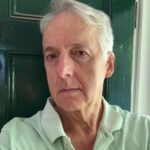 Nathan Kernan's poems have appeared in Agni, Alea, and Court Green, and the anthologies Gents, Badboys and Barbarians and Saints of Hysteria: A Half-Century of Collaborative American Poetry (with Tom Breidenbach). He is the author of a collaboration with Joan Mitchell, Poems (Tyler Graphics) and the chapbook Lunch (Pressed Wafer). He edited the Diary of James Schuyler (Black Sparrow Press) and is finishing a biography of Schuyler.
6:30 p.m. Greg Fuchs (poet)
www.instagram.com/gregfuchs68/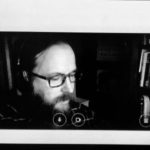 Greg Fuchs teaches students with disabilities to trust themselves and question everything. He writes poems and makes photographs. Fuchs survives beneath the underground but surfaces occasionally with his fabulous artist wife, Alison Collins, and their magical son, Lucas. You can find him on Instagram.
6:40 p.m. Blueberry High Heels (music)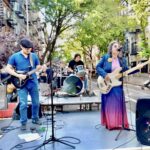 Blueberry High Heels was formed by singer/songwriter/bassist Didi Champagne in 2007. The band has graced NYC stages for a few years now, playing rock clubs, festivals, and occasionally unplugged. They play all original music and have been described as fresh indie rock music with a modern poetic sound. The lead/ rhythm guitarist Gai is a college graduate of music and his style blends within the music adding his professional touches of soul and funk. The drummer David is a graduate of Berkelee College of Music and has had many accomplishments throughout the years and is a truly fantastic professional musician. Please check them out!
7:10 p.m. 20th Boog Poets Theater Festival
Joanna Acevedo, Pain Studies
An exploration of the physical and emotional limits of grief, through the voices of two strangers—or are they lovers?—who pass through each other's lives for just long enough to make a lasting impact.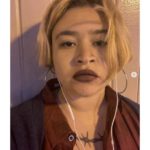 Joanna Acevedo (www.joannaacevedo.net) is a writer, editor, and educator from New York City. She is the author of two books and two chapbooks, and her writing has been seen across the web and in print, including in Jelly Bucket, Hobart, The Rumpus and The Adroit Journal, among others. She received her M..F.A in Fiction from New York University in 2021, and also holds degrees from Bard College and The New School.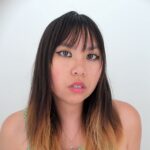 Ashley D. Escobar is a fiction M.F.A. candidate at Columbia University and the author of the debut poetry chapbook Sometimes (Invisible Hand Press). She co-edits Wind-up Mice literary and art journal and publishes the quarterly zine We Are in the Shop. Her work can be found in Hobart, The London Magazine, Expat Press, and elsewhere.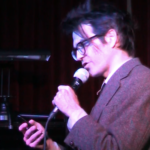 Matt Proctor (
https://youtube.com/@scenes_from_a_life
)
 is the host of Easy Paradise open mic every Monday at KGB red room. His reality show 'scenes from a life' has aired on nyc public access television since 2015.
William Considine, Oedipus in Love
—The darkest secrets of forbidden love – revealed!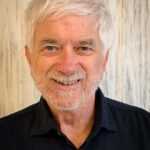 William Considine (www.williamconsidine.com) writes poems and plays. His books include Strange Coherence and The Furies (both from The Operating System), The Other Myrtle (Finishing Line Press), and Continent of Fire (Kelsay Books). His critically praised full-length plays presented in New York City in 2019 are Moral Support and The Mysteries. His recent short verse plays include Aunt Peg and the Comptometer,  Persephone's Return, Odyssey's End, John Milton in the Tower, and A Common Tongue. He is a member of Brevitas, a poets cooperative, and Polaris North, a theater artists collaborative. 
Rose-Marie Brandwein (Director) is a writer, director, and producer. She is pleased to work with William Considine once again, having directed his plays Aunt Peg and the Comptometer, Women's Mysteries, Persephone's Return and Odyssey's End, and, now, Oedipus in Love. As a playwright, she studied with playwrights Larry Carr, Jack Gelber, Walter Hadler, Dick Longchamps, and David Scott Milton; and with directors Andrew Leynse and Tyler Marchant at Primary Stages. She was a member of the long-defunct Roundabout Conservatory Theatre's Playwriting Unit and HB Studio. Her one-act, Expiration Date, was featured in the Women at Work Festival (Stage Left Studio); The East to Edinburgh Festival (59E59 Theaters); and at the Edinburgh Fringe (Merchants' Hall). She has an M.F.A. in professional writing from the University of Southern California, and her M.S. in strategic communications from Columbia University. Member, HONOR ROLL! 
Elizabeth Caruso (Jocasta) lives the spoken word. She is a Spanish <> English interpreter and translator by day and night, and she can be seen on stage in New York City and in Philadelphia.  She is currently writing short, site-specific pieces to be performed in early 2024.

Nicholas Galimi (Oedipus) is a 21-year-old actor from Queens, New York. He currently attends Baruch College with a major in finance and minor in theater. He made his latest appearance in the Rockaway Theater Company's summer production of Hello Dolly as Barnaby Tucker. He has also appeared in productions of The Crucible, A Few Good Men, Merrily We Roll Along, Little Shop of Horrors, and Newsies.
Greg Fuchs and Class 810 of Intermediate School 117, School Drill
Students in a crowded middle school want to break out of its strict environment.
Greg Fuchs teaches middle school students with disabilities in Morris Heights, an old neighborhood in the Bronx. It's situated in the poorest congressional district in the United States. 
His eighth-grade class read the play The Diary of Anne Frank. As a culminating activity they wrote their own plays of confinement. These plays were collaborations they wrote as practice to prepare each student to write their own plays. 
William Lessard, from "grief.text.txt" 
The piece is an excerpt of a hybrid memoir in progress.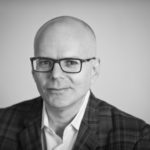 William Lessard (www.williamlessardwrites.net) is poetry & hybrids editor at Heavy Feather Review. His work has appeared in American Poetry Review, Beloit Poetry Journal, Best American Experimental Writing, Fence, and Southwest Review. His chapbook, instrument for distributed empathy monetization, was published in 2022 by KERNPUNKT Press.
Matt Proctor, The Ballad of Rivers Cuomo
The Lead Singer of the band Weezer is interviewed by a college journalist on the Weezer Cruise.
Bina Shariff, Dialogue
Two women who meet after a very long time by chance in front of a locked room are afraid to open the door in case some memories are buried there.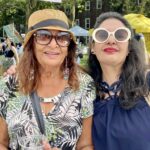 Bina Sharif (left)is a playwright/actress/poet/director/visual artist. Sharif has had 30 plays produced. She is an award winning playwright and was nominated for best supporting actress in Chicago for a Joseph Jefferson award.
Didi Champagne has performed on NYC stages for close to 40 years. A fashioned musician (singer, bassist, composer, poet) has played CBGB's, The Bitter End, Webster Hall, The Limelight, The Continental, The Scrap Bar, and many other music venues. Her present band, Blueberry High Heels, features guitarist Gai, a music master's graduate based in Thailand, and drummer David, a graduate from The Berkelee College of Music. Blueberry High Heels has been around for over 10 years with a few CD's of original music available upon request. 
Champagne has also contributed her voice in the poetry circuit by attending readings at ABC no Rio with host JD Rage, Cornelia Street Cafe, Gargoyle Mechanique with Matthew Courtney, and countless other venues she was able to find through the three-tier poetry calender she used to pick up from St. Mark's Bookshop. She has also attended thousands of art exhibitions that she found inspiring which became an inspiration for her artwork. Her first book of poetry and art, Life of a Kalamata, is available upon request. Her work is a reflection of her past, present, and future. It is fresh and modern and hopes to inspire those around her. Please visit her page on facebook and check out the repertoire of activities she is involved in. 
Kimberly Wilder, My Privilege
Disparaging comments about Latinos stir up controversy in two Long Island communities. Meet the man who does not care.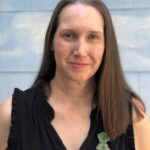 Kimberly Wilder (www.riverheadrasi.wordpress.com / www.onthewilderside.com) has been published as a poet, essayist, journalist, blogger, and letter-to-the editor contributor. She is the coordinator and founder of Riverhead Area School Info/RASi, a community-minded project of Wilderside Ltd. She recently ran for school board in Riverhead. She is currently working on a screenplay adaptation of a Bronte novel. Wilder lives in Riverhead with her husband and their six-year-old daughter.
Jim Navarre