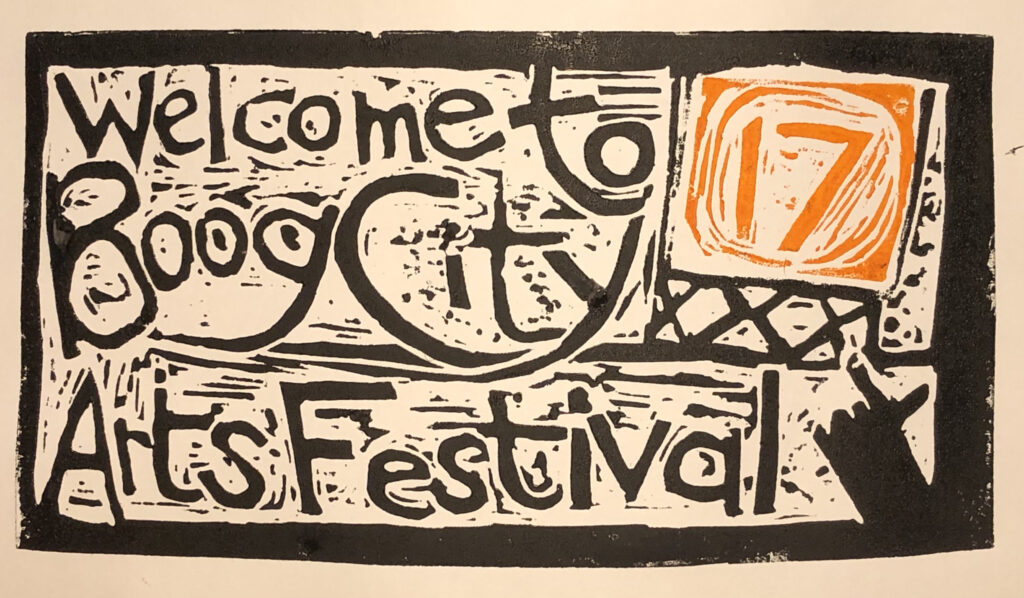 Who's Performing and How and When to Watch
MON. SEPT.11
Bar 718
718 5th Ave.
Park Slope, Brooklyn
Directions: R to 28th Street
Venue is between 22nd and 23rd sts.
$8 suggested
https://venmo.com/u/David-Kirschenbaum-1
Thank you for your continued support
The event will also be streamed via Facebook Live
https://www.facebook.com/groups/115605743040
And it will be available online in full the next day at
https://www.youtube.com/channel/UCGD_RIKdy7P9fdpIugMgoLg/featured
6:00 p.m. Marie Buck (poet)
www.spamzine.co.uk/post/feature-it-s-pretty-utopian-a-conversation-with-marie-buck-mau-baiocco-and-maria-sledmere-pt-1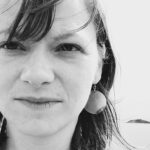 Marie Buck is the author of Unsolved Mysteries and Goodnight, Marie, May God Have Mercy on Your Soul (both from Roof Books), and Portrait of Doom (Krupskaya). They are the managing and web literary editor at Social Text and live in Brooklyn. 
6:10 p.m. Nathaniel Siegel (poet)
brooklynrail.org/2011/03/poetry/man-to-manifesto-with-quote-change-everything-except-your-loves-voltaire
www.leslielohman.org/exhibitions/2-117-days-of-silence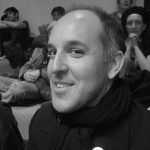 Nathaniel A. Siegel is a GAY POET, curator, photographer, and artist who loves the in-person conversational interview as a form of immediate historical exchange of ideas, ideals, memories, and dreams!
Siegel's chapbook Tony was published by Portable Press at Yo-Yo Labs. His Gay Manifesto appeared in The Brooklyn Rail. His art installation 2,117 Days of Silence, created to mark the 20th anniversary of A.C.T.-U.P., is documented at Leslie-Lohman Gay Museum of Art.
Siegel is a board member of Howl! Arts, Inc., and an active participant in the Poetry Project, Naropa, Bowery Poetry Club, and New York City artist/poet collectives.
6:20 p.m. Sarah Riggs (poet)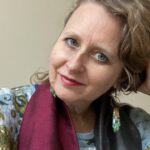 Sarah Riggs is a poet, artist and filmmaker. Her most recent book of poetry, The Nerve Epistle (Roof Books), includes letter poems in conversation with Rachel Levitsky, Julie Patton, Celina Su, Anne Waldman, and others. Riggs has received prizes for her book Pomme & Granite (1913 Presse) and her translation from the French of Etel Adnan's Time (Nightboat Books). Riggs' poetry has been translated into French, Arabic, Japanese, and Italian. She lives in Brooklyn.
6:30 p.m. Jordan E. Franklin (poet)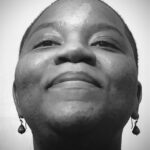 Jordan E. Franklin is a poet from Brooklyn, N.Y. She is the author of the full-length poetry collection when the signals come home (Switchback Books) and a poetry chapbook, boys in the electric age (Tolsun Books). Her work has appeared in Breadcrumbs, Frontier, Tinderbox Poetry Journal, The Southampton Review, and elsewhere. She is the winner of the 2017 James Hearst Poetry Prize, the 2020 Gatewood Prize, and a finalist of the 2019 Furious Flower Poetry Prize.
Franklin is a doctoral candidate pursuing her Ph.D. in English with a creative dissertation at Binghamton University.
6:40 p.m. Marcella Durand (poet)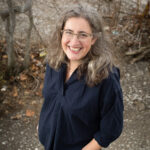 Marcella Durand is the author of several books, most recently To husband is to tender (Black Square Editions), and is the 2021 recipient of the C.D. Wright Award in Poetry from the Foundation of Contemporary Art. She is working on a new collection, Circles for Wheelmakers, and has led bird-poetry walks in Corlears Hook Park and Naval Cemetery Landscape. Julie Brown Harwood photo.
6:50 p.m. Milf & Dilf (music)
www.facebook.com/profile.php?id=100063735864730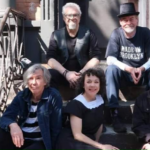 Milf & Dilf are New York and the world's only washboard keyboard musical comedy duo. Milf and Dilf were created 10 years ago when GF Newland, a super talented artist and musician, and Sharissa Reichert, a crazy person who just didn't know when to stop, decided to create a joke band.
The first Milf and Dilf show was a Christmas show at Otto's Shrunken Head. That show was supposed to be a one-off joke. The joke got out of hand and Milf and Dilf went on to do many shows thoughout the NYC area. 
GF Newland's remarkable songwriting and musical abilities and love of all things Beatle combined with Sharissa's love of Punk and rock 'n' roll create a musical style that's humorous, political, and slightly dirty. Call them Screw Wave, but don't call them late to lunch. Let go and get silly with them at your next party or music venue. 
7:20 p.m. Billy Cancel (poet)
billy cancel is a Brooklyn based poet/performer and sound/collage artist. His second full-length collection Buttercup Tantrum Mutton Encore is out on Broadstone Books. His debut full-length collection Mock Trough Rasping Crow was released by BlazeVOX [books] in 2018 and included in LitHub's end of year 2017 "my favorite poetry" list. cancel's poetry has been widely published, appearing in Blackbox Manifold (UK), Bombay Gin, Boston Review, FOLDER, Lungfull!, PEN America, The Rialto (UK), and 6×6 (Ugly Ducking Press), among many others.
His visual poetry artwork has been published most recently in Vellum Magazine, Map Literary, Word For/Word, Dear Sir! (Berlin), and Maintenant. In September of 2017 cancel contributed 25 minutes of audio to a collaborative recording of the poem "Flow Chart" in dedication to John Ashbery which was featured in Poetry Foundation and is now archived at PennSound. 
7:30 p.m. Tobi Kassim (poet)
www.poets.org/poet/tobi-kassim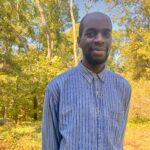 Tobi Kassim was born in Ibadan, Nigeria, and has lived in the United States since 2003. His work has been supported by a Stadler Center Undergraduate fellowship and an Undocupoets fellowship. He won Yale University's Sean T. Lannan poetry prize. His poems have been published in The Volta, The Brooklyn Review, Academy of American Poets' Poem-a-Day, Zocalo Public Square, and elsewhere. He lives in New Haven, Conn.
7:40 p.m. Montana James Thomas (poet)
https://www.instagram.com/notmontanajamesthomas/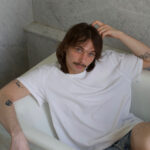 Montana Thomas lives and works in New York City. His poetry can be found in publications such as Forever Magazine, Dreamboy Book Club, Maudlin House, Pan-pan Press, and Blush Lit Journal, among others. His first chapbook, Pomeranian, is forthcoming with Dirt Child Press in Fall 2023; his first full-length book, Concerning the Dinner, is forthcoming with Everybody Press in June 2024.
7:50 p.m. Nicole Wallace (poet)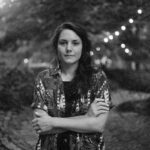 Nicole Wallace is the author of the chapbook, Waasamowin (IMP), and deputy director & grants manager at The Poetry Project. Wallace is of mixed settler/European ancestry and is a patrilineal descendent of the Fond du Lac Band of Lake Superior Chippewa (Ojibwe). They currently live and make work on unceded, occupied Canarsee and Lenape land (Brooklyn, N.Y.).
8:00 p.m. Adeena Karasick (poet)
https://www.adeenakarasick.com/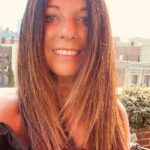 Adeena Karasick, is a poet, performer, cultural theorist, and media artist and the author of 14 books of poetry and poetics. She teaches literature and critical theory for the humanities and media studies department at Pratt Institute, and is poetry editor for Explorations in Media Ecology. She's the winner of the 2023 Susanne K. Langer Award for Outstanding Scholarship in the Ecology of Symbolic Form. (MEA), for her recent book, Massaging the Medium: 7 Pechakuchas; 2021 Andrew W. Mellon Foundation Award recipient, winner of the Voce Donna Italia award for her contributions to feminist thinking, and Poet Laureate of the Institute of General Semantics. The "Adeena Karasick Archive" is established at Special Collections, Simon Fraser University. Hot off the press is Ærotomania: The Book of Lumenations, and Ouvert: Oeuvre: Openings, (Lavender Ink Press).
8:10 p.m. Ross Byron Band (music)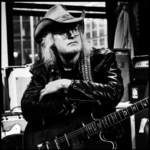 A storyteller's voice best known as an original lead guitarist performing original and cover songs. At a tender young age he put hours of practice influenced by different genres of music, and he is extremely flexible as a player for all. He's considered a gumbo of Americana Retro Metal, Hard Rock, and Boogie Blues. He has a few CD's under his belt