Who's Performing and How and When to Watch
Hi,
On Mon., Feb. 15, at 12:00 p.m., we'll be celebrating our annual Presidents' Day event, the Welcome to Boog City 14.5 Arts Festival: Poetry, Music, Theater, and Film. We will livestream the goings-on to
https://www.facebook.com/groups/115605743040
And it will be available online in full the next day at
https://www.youtube.com/channel/UCGD_RIKdy7P9fdpIugMgoLg/featured
There is a $6 suggested donation, which can be sent to Boog City via:

https://www.paypal.com/us/home to editor@boogcity.com or
https://www.venmo.com to David Kirschenbaum.

12:00 p.m. Prince A. McNally (poetry)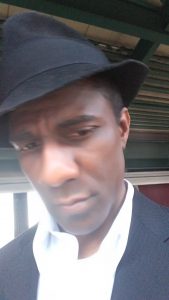 https://wordpress.boogcity.com/elementor-5738/
Prince A. McNally is a Brooklyn-born poet, whose work has been widely published in print and online, most recently in Dissident Voice, TUCK Magazine, Leaves Of Ink, The Blue Mountain Review, and Jimmy Jazz Musician, as well as several anthologies here and abroad, such as The World Poets Open Mic 2016, National Beat Poetry Festivals 10 Year Anthology: Beat-itude, and National Beat Poetry Foundation: We are Beat, Mightier (Poets For Social Justice ). His work has also been translated in several languages, most recently the Italian Anthology Americans & Others by Camion Press of Turin Italy. He is a recipient of a Poets & Writers grant as well as a Best Of The Net nominee. His debut collection of poetry is due out this spring.
12:10 p.m. Larissa Shmailo (poetry)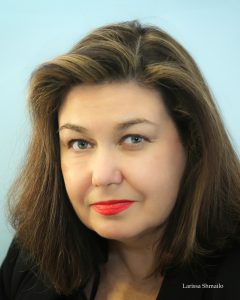 http://www.larissashmailo.com
Larissa Shmailo is a poet, novelist, translator, editor, critic, and writing coach. Shmailo's latest novel is Sly Bang (Spuyten Duyvil) and most recent poetry collection is Medusa's Country (MadHat). A new poetry collection, Dora/Lora, is forthcoming from Salmon Poetry. Shmailo's poetry albums are The No-Net World and Exorcism, for which she won the New Century Best Spoken Word Album award. She is the original English-language translator of the first Futurist opera Victory over the Sun, performed at The Los Angeles County Museum of Art, The Garage Museum of Moscow, The Brooklyn Academy of Music, and theaters and universities worldwide. Shmailo's mission in life is to help mentally ill people through writing. Joel Simpson photo.
12:20 p.m. Don Yorty (poetry)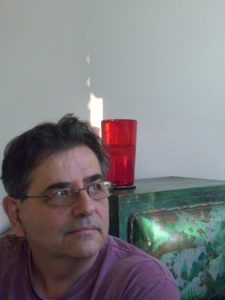 https://donyorty.com/
https://www.yortydon.com/
Don Yorty is a poet, educator, and garden activist living in New York City. He is the author of two previous poetry collections, A Few Swimmers Appear and Poet Laundromat (both from Philadelphia Eye & Ear), and his latest book, Spring Sonnets, was published by Indolent Books. He is included in Out of This World, An Anthology of the Poetry of the St. Mark's Poetry Project, 1966-1991. His novel What Night Forgets was published by Herodias Press. Pat Maples photo.
12:30 p.m. Radvertisements for My Selfie by Ronnie Norpel (poets theater)
Never before scene reflections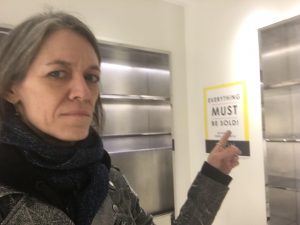 Actor-writer Ronnie Norpel loves baseball, rock & roll, Andy Warhol, and plastic surgery. Most recently she hosted the eclectic Tract 187 Culture Clatch on the Upper Left Side. Sometime earlier, she and her dancing partner caused hell to freeze over in Hollywood. Norpel's next written work is true crime with a memoir twist about her childhood friend Sister Cathy. Shouts of GRATITUDE! to Bill Considine, John J. Trause, Nina Howes, and Davidson Garrett, with whom she performed at prior Boog City Poets Theater shows—and LOVE! in perpetuity to all ye Tract stars.
12:40 p.m. The Quilter Makes Her Grandson Lunch by Dorothy Cantwell (poets theater)
In this part of a series called The Quilter Talks, the Quilter tries to make sense of gun culture in small town America.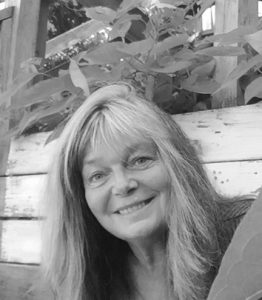 Dorothy Cantwell has worked as an educator, actor, and playwright. Active in NYC experimental theater in the '80s, she was a cofounder of Robin Epstein's More Fire! Productions, and worked with many great downtown theater artists in venues that ranged from The Performing Garage to Broadway. Cantwell returns to the stage occasionally, most recently in a Retrospective of Jeff Weiss' Work at The Kitchen and in Bill Considine's Persephone's Return and The Furies. Her work has been published in the Long Island Literary Journal, Brownstone Poets Anthology, Constellate Literary Journal, Flash Boulevard, Assisi, River and South Review, and Poetrybay.
1:00 p.m. Bonny Finberg (fiction)

https://bonny-finberg.blogspot.com/2014/04/review-of-kalis-day-by-kevin-riordan-in.html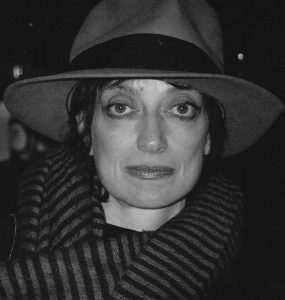 Bonny Finberg's fiction, poetry, essays, and photographs have been published and translated internationally in numerous literary journals and anthologies and have been included in various gallery exhibitions. Publications include her novel, Kali's Day (Autonomedia/Unbearable Books); a short story collection, How the Discovery of Sugar Produced the Romantic Era (Sisyphus Press); Déja Vu a collection of poetry with her digital collages (Corrupt Press, Paris); and Sitting Book (Xanadu Press), a conceptual text and art publication, available at Printed Matter. She is the recipient of a 2014 Kathy Acker Award for fiction and is currently working on her second novel and a ficto-memoir. She lives in NYC. Ira Cohen photo.
1:10 p.m. Janie Heath (fiction)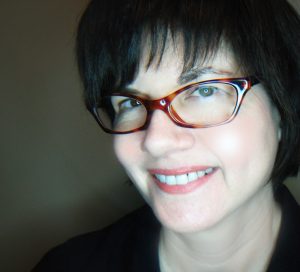 https://www.facebook.com/JanieHeathFiction/?modal=admin_todo_tour
Janie Heath has worked in the newspaper, film, and music industries. She grew up in a small town in Texas and now lives in New York City. Her work has been published in Big Bridge, Mr. Beller's Neighborhood, and Brink. An essay of hers is included in the liner notes for the box set, G Stands for Go-Betweens Volume II. She is currently writing a novel.
1:20 p.m. Michael Rothenberg (fiction)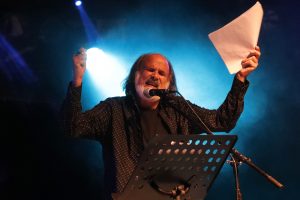 https://100tpc.org/
Michael Rothenberg is the co-founder of 100 Thousand Poets for Change and co-founder of Poets In Need, a non-profit 501(c), assisting poets in crisis. His most recent books of poetry include Drawing The Shade (Dos Madres Press), The Pillars (Contagion Press), and I Murdered Elvis (Alien Buddha Press). A bi-lingual edition of Indefinite Detention: A Dog Story was published by Varasek Ediciones, in Madrid, Spain. Last year Arwiqa Publishers, Cairo, Egypt published an Arabic edition of Indefinite Detention: A Dog Story. Rothenberg lives in Tallahassee, Fla. where he is currently Florida State University Libraries Poet in Residence.
1:30 p.m. Marianne Pillsbury (music)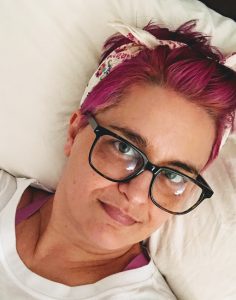 www.mariannepillsbury.com

Singer/songwriter and Maine native Marianne Pillsbury released her debut album, The Wrong Marianne, in 2001. The album was named a Top 12 D.I.Y. Pick in Performing Songwriter Magazine, and the song "Boo Hoo" from the album won Best Alt/Rock Song in The Great American Song Contest. After performing with her NYC-based band for several years, Marianne returned to her musical theatre roots. Her pop-rock musical, Depression: The Musical, debuted at The New York International Fringe Festival in August 2014, and her feminist musical Strong Female Character debuted at the PortFringe Festival in 2016.
2:00 p.m. José Angel Araguz (poetry)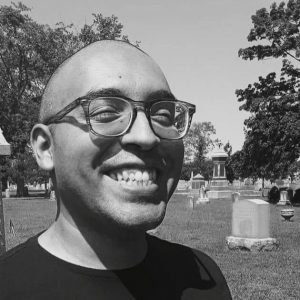 https://thefridayinfluence.com/
https://wordpress.boogcity.com/elementor-5767/
José Angel Araguz is the author of seven chapbooks as well as four poetry collections, most recently An Empty Pot's Darkness. His work has appeared in Prairie Schooner, Poetry International, and The Bind, among other places. He blogs at The Friday Influence. With an M.F.A. from New York University and a Ph.D. from the University of Cincinnati, he is an assistant professor of English at Suffolk University, where he also serves as editor-in-chief of Salamander Magazine.
2:10 p.m. Ananda Lima (poetry)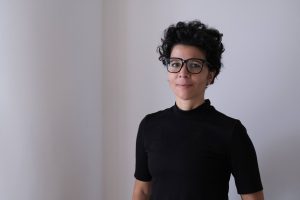 Ananda Lima is the author of Mother/land (Black Lawrence Press, forthcoming in 2021, winner of the Hudson Prize), as well as the chapbooks Translation (Paper Nautilus, winner of the Vella Chapbook Prize), Amblyopia (Bull City Press – INCH series), and Tropicália (Newfound, forthcoming in 2021, winner of the Newfound Prose Prize). Her work has appeared in The American Poetry Review, Poets.org, Kenyon Review Online, Gulf Coast, Poetry Northwest, Poet Lore, The Common, Pleiades, and elsewhere. She has an M.A. in linguistics from UCLA and an M.F.A. in creative writing in fiction from Rutgers University, Newark.
2:20 p.m. Gretchen Primack (poetry)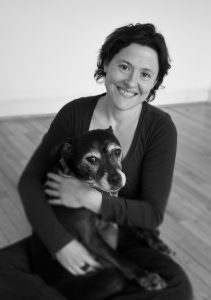 www.gretchenprimack.com
Gretchen Primack is the author of Visiting Days (Willow Books Editors Select Series), set in a maximum-security men's prison, as well as Kind, which will be republished by Lantern Books in March. She is also the author of Doris' Red Spaces and co-wrote, with Jenny Brown, the memoir The Lucky Ones: My Passionate Fight for Farm Animals (Penguin Avery). Her poems have appeared in The Paris Review, Prairie Schooner, FIELD, Poet Lore, and other journals. Primack has administrated and taught with college programs and poetry workshops in prison for many years, and she moonlights at The Golden Notebook in Woodstock, N.Y. Deborah Degraffenreid photo.
2:30 p.m. King Dutch (music)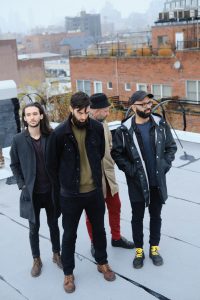 www.kingdutchmusic.com
Heavy guitars. Dark melodies. No love songs. This is King Dutch.
Formed in 2019 on the aromatic banks of the Gowanus Canal in Brooklyn, King Dutch hearkens back to a time when rock music rocked. No mere retro artists, King Dutch takes inspiration from '90s alternative rock, constructing original grungy tunes expressing the angst of a new generation.
Check out their first album, The Hero Is Your Enemy, featuring 10 original songs to darken up your day. Nuno Cortico photo.
3:00 p.m. Todd Colby (poetry)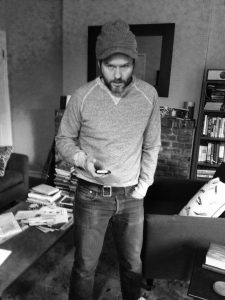 http://gleefarm.blogspot.com/
Todd Colby is a Brooklyn-based poet and artist. Colby is the author of six books of poetry. His most recent book, Splash State, was published by The Song Cave. His writing and art have recently appeared in The Believer, Bomb Magazine, The Brooklyn Rail, Denver Quarterly, Dizzy Magazine, Hyperallergic, and Poetry Magazine.
3:10 p.m. Dylan Krieger (poetry)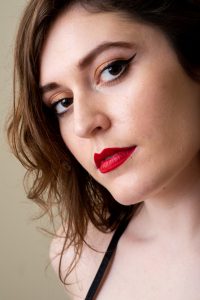 http://www.dylankrieger.com/
Dylan Krieger is writing the apocalypse in real time in south Louisiana. She earned her B.A. in English and philosophy from the University of Notre Dame and her M.F.A. in creative writing from LSU. Her first book, Giving Godhead (Delete Press), was dubbed "the best collection of poetry to appear in English in 2017" by The New York Times Book Review. She is also the author of Dreamland Trash (Saint Julian Press), No Ledge Left to Love (Ping Pong Free Press), The Mother Wart (Vegetarian Alcoholic Press), Metamortuary (Nine Mile), and Soft-Focus Slaughterhouse (11:11 Press, forthcoming). Christopher Douglas photo.
3:20 p.m. Mary Panza (poetry)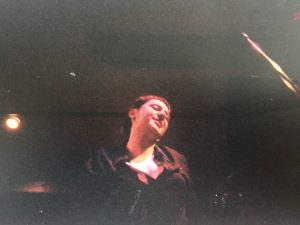 https://albanypoets.com/category/events/poets-speak-loud/
https://wordpress.boogcity.com/elementor-5684/
Mary Panza has been a mainstay on the Albany Poetry scene since 1988. She has been witness to countless open mics, naked poets, fires, drunks, chapbooks, career changes, organizations (both coming and going), festivals, and great poetry and spoken word. She had her poems published in zines all through the '90s and early 2000's.
She is vice president of Albany Poets and host of Poets Speak Loud, an open mic that lasted 15 years. She writes a biweekly (sort of) blog entitled Housewife Tuesday.
She was on her way living the rest of her life as a party girl when (at 37) the party really began when she became a mother.
3:30 p.m. Daisy Wake (reading)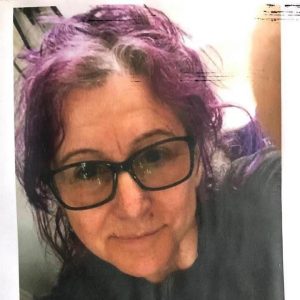 http://mypunkrocklondonlife.blogspot.com/
In 1976 punk rock tapped me on the shoulder and invited me to dance. Went to Chelsea and then Maidstone Art School.
1983 met my husband, writer Michael DeCapite, on a summer holiday in Cleveland, Ohio.
We got married in Gotham City in 1987.
Divorced.
Started publishing a zine in 1994 in Williamsburg, Brooklyn called The Curse, Available Monthly, Each Full Moon.
2010 moved back to London and now writing and printing little handmade books in Tufnel Park.
3:40 p.m. Chasing the Wind (film)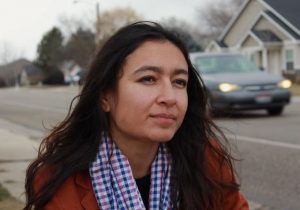 Huma Aatfi who will screen her piece Chasing the Wind. She is a visual artist and writer. Her music project is Unda Fluxit.
Stefnumot Vid Sjala (film)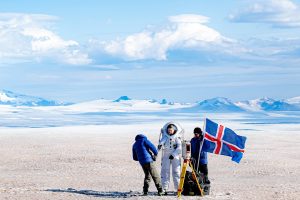 Dan Leeb is the mission director of @icelandspaceagency and we will screen his short film Stefnumot Vid Sjala, which was made with his wife Asdis Sif. Words by Asdis Sif, video by Asdis and Daniel Leeb, and music composition by Pall Ragnar.
4:00 p.m. Memorial reading of Cassie Smith's work by Eiam O'Brien (poetry)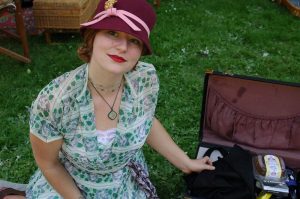 https://moloprojects.org/
https://wordpress.boogcity.com/elementor-5744/
https://wordpress.boogcity.com/elementor-5374/
Cassandra Marie Smith was a poet and visual artist. She exhibited her book u&i and photography installations in Oakland, San Fransisco, Sacramento, Portland, Chicago, Denver, and Memphis. Various writings of her poetry have appeared in The Offending Adam, comma, poetry, Saginaw, Joyland, The Medium via The Volta, Pilgrimage, Glitterpony, With+Stand, and others.
4:10 p.m. Janice Lowe (poetry)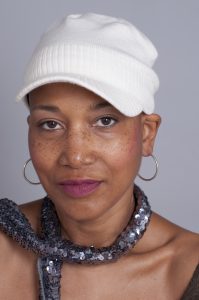 https://www.janicelowe.com
https://janicealowe.bandcamp.com
Janice Lowe, composer-poet-pianist, is the author of Leaving Cle poems of nomadic dispersal and Swam. Her poems have appeared in Callaloo and Best American Experimental Writing. She participated in Melted Away's American Dream installation at Transformer Station and in Cleveland's INKubator Festival. Lowe's musical theater compositions include Lil Budda, text by Stephanie L. Jones (O'Neill Musical Theater Conference.) She composed the musicals Sit-In at the Five & Dime, words by Marjorie Duffield and Somewhere in Texas, libretto by Charles E. Drew. She was commissioned to compose musical settings of the Millie-Christine poems from Tyehimba Jess's Olio, and has composed for plays including Door of No Return by Lowe performs and records with her band Namaroon. A co-founder of the Dark Room Collective, she teaches multimedia composition at Rutgers University. She is resident music director of youth theater at Whitebird. A recent fellow in poetics and poetic practice at Center for Programs in Contemporary Writing, UPENN, Lowe has received fellowships from the Rauschenberg Foundation, Creative Capital and The Dramatists Guild. Her latest release, Leaving CLE Songs, is available on Bandcamp.

4:20 p.m. Carling McManus (poetry)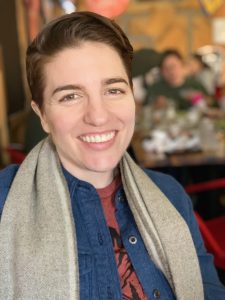 Carling McManus is an artist and writer working in Appalachia. She has exhibited artwork nationally and has poetry appearing or forthcoming in Best New Poets 2020 and The Beloit Poetry Journal. She holds an M.F.A. from The San Francisco Art Institute and a B.A. in religious studies from McGill University. McManus lives on a mountainside with her wife and two border collies in Mink Shoals, W.V. Jen Susman photo.
4:30 p.m. The Rapture: A Miracle Play in Four Acts by James Sherry and Mark Wallace (poets theater)
https://wordpress.boogcity.com/elementor-5401/
A political verse drama in four acts and a brief epilogue with 23 characters, portrayed by six actors.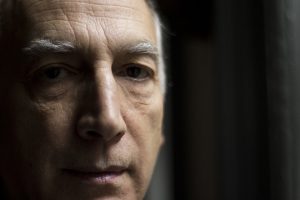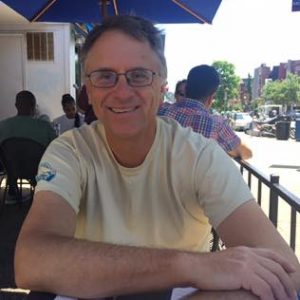 The Rapture is composed in the tradition of medieval Mystery, Miracle, or Morality Plays, often depicting Biblical tales where the characters embody various moral concepts related to a central ethical quandary. The political dialectic on display also suggests Brecht's didactic and allegorical dramas. In a way, this conceit does relate to the battle for the soul of the everyman, but the stakes are decidedly contemporary.
Thomas Fink (Minister) is a professor of English at CUNY-LaGuardia. He has published 11 books of poetry, including A Pageant for Every Addiction, written with Maya Mason, and Selected Poems & Poetic Series, and two books of criticism, including A Different Sense of Power. His work appeared in Best American Poetry 2007.
Stephen Ira (Mayor of Tulsa) is a writer, performer, and filmmaker. His work has appeared in venues like Poetry, DIAGRAM, Fence, OutFest, and TSQ*Now.
Anna Kohler (Bond Trader) Since joining the NYC experimental theater in 1982, she has worked with Stuart Sherman, John Jesurun, Richard Foreman, Fiona Templeton, and Werner Herzog. and in movies by Jonathan Demme, Peter Sellars, and Hal Hartley. Her directing work was shown in Salzburg; Kiel, Germany; Saõ Paulo; and NYC.
Clarinda Mac Low (Sergeant) has been working in dance, performance, and installation since the 1980s at venues like Panoply Performance Laboratory, the EFA Project Space, P.S. 122, The Kitchen, and X-Initiative. She is co-founder and executive director of Culture Push, an experimental organization that links artistic practice and civic engagement.
Roland Sands (CEO) has worked at NY's Public Theater, playing in Pericles, at the Negro Ensemble Company, in regional theater, as well as commercials for major corporations. He worked on soap operas like One Life to Live and Loving as well as many low-budget films.
James Sherry (co-author, top) is the author of 13 books of poetry and essays and one of the leading proponents of both Language Writing and environmental poetics. His books include The Oligarch: Rewriting Machiavelli's The Prince for Our Time (Palgrave MacMillan) and Entangled Bank (Chax Press). His essay book Selfie: Poetry & Ecology is forthcoming from Palgrave in 2021. He is the editor of Roof Books and started the Segue Foundation in 1977 in NYC. Ben Sherry photo.
Greer Sinclair (Russian Oligarch) toured with Noir City Film Festival. Sinclair starred onstage in the title character of Tennessee Williams' Baby Doll at Pacific Resident Theater in Los Angeles. She is a writer with recent bylines in Air Mail magazine. Sinclair is currently writing her second film feature.
Mark Wallace (co-author, bottom) is the author and editor of more than 15 books and chapbooks of poetry, fiction, and essays. Most recently he has published a novel, Crab, and a book-length prose poem, Notes from the Center on Public Policy. Selections of his multi-part long poem The End of America, which he has been writing since 2005, have been published in several chapbooks and a number of journals. His current novel, Sir Sleepy of the Bunny Nest (A Saga of the Revolution), is an ongoing serial appearing on a fugitive tumblr blog. He lives in San Diego, Calif.
4:40 p.m. I Am Happy by Lonely Christopher (poets theater)
Andy Warhol sits in the en suite bathroom of his townhouse, assembling himself for the day ahead, musing aimlessly.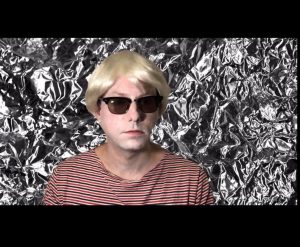 Lonely Christopher (https://www.lonelychristopher.com/) is the author of the poetry collections Death & Disaster Series, The Resignation, and In a January Would. He also wrote the short story collection The Mechanics of Homosexual Intercourse and the novel There. He is the founding artistic director of Inter Poets Theater (https://www.interpoetstheater.com/) and his plays have been presented in Canada, China, and the United States. His film credits include several international shorts and the feature Mom, which he wrote and directed. He works for homeless queer youth and lives in Brooklyn.
5:00 p.m. Mairéad Byrne (poetry)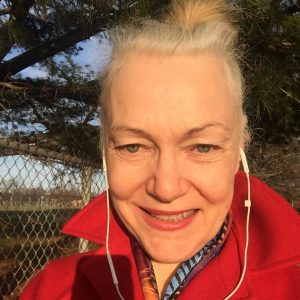 https://wordpress.boogcity.com/elementor-5776/
Mairéad Byrne emigrated from Ireland to the U.S. in 1994, for poetry. She may go back, for the same reason. Recent publications include two chapbooks, In & Out (Smithereens Press) and har sawlya (above/ground press); poems in A Cast-Iron Airplane That Can Actually Fly: 80 Poets Comment on Their Prose Poems (MadHat Press) and The Stinging Fly; and two essays, "Light in July," in David (Jhave) Johnston's ReRites: Raw Output/Responses (Anteism Books) and "The Shed of Poetry," in A Line of Tiny Zeros in the Fabric (Shearsman Books). She lives in Providence and teaches at Rhode Island School of Design.
5:10 p.m. Sam Cha (poetry)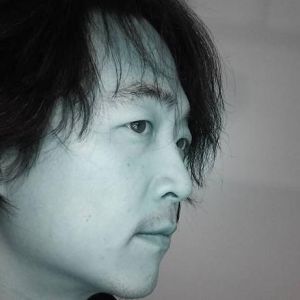 Sam Cha is a Korean-American poet/essayist. A winner of the 2017 St. Botolph's Club Emerging Artist award, he's the author of a chapbook, American Carnage (Portable Press @ Yo-Yo Labs), and of The Yellow Book ([PANK] Books), a full-length collection of cross-genre work. Cha lives and writes in Cambridge, Mass.
5:20 p.m. Christina Davis (poetry)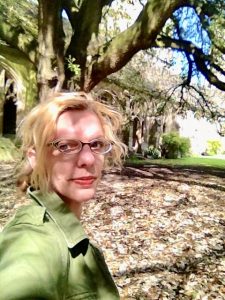 https://www.youtube.com/watch?v=_-p3dXCruxg
Christina Davis is a poet, activist, and curator of the Woodberry Poetry Room, Harvard University. She is the author of the manuscript-in-progress, "The Intrabody," and two previous full-length collections, An Ethic (Nightboat Books), selected and introduced by Forrest Gander, and Forth a Raven. Her poems, translations, and essays have appeared in such journals as The American Poetry Review, Boston Review, Brooklyn Rail, Colorado Review, Jubilat, The New Republic, Paris Review, Poetry Magazine, and spoKe, among others.
5:30 p.m. My Presidents Day Address for 2021 by Bill Considine (poets theater)
Our manifest destiny has been looking a bit cloudy…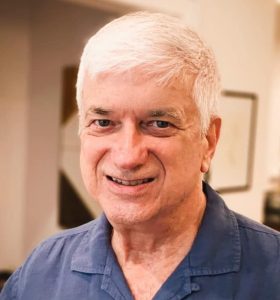 Bill Considine (www.williamconsidine.com) writes poems and plays. His books include The Furies and Strange Coherence (both from The Operating System) and The Other Myrtle (forthcoming, Finishing Line Press). His full-length plays performed in 2019 include Moral Support at Medicine Show Theatre and Women's Mysteries at Polaris North. His verse plays seen in 2020 include Aunt Peg and the Comptometer at Bowery Poetry Club and Persephone's Return and Odyssey's End on Zoom from Polaris North. He is the printed matter editor and poets theater curator for Boog City, and a member of the Dramatists Guild and Brevitas, a poets' cooperative. Careen Shannon photo.
5:40 p.m. For its 40th anniversary,
The Go-Go's Beauty and the Beat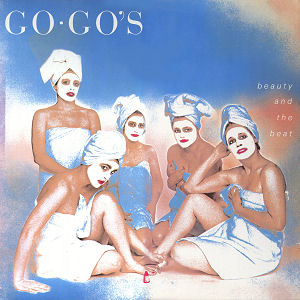 Aron Blue
Our Lips are Sealed
How Much More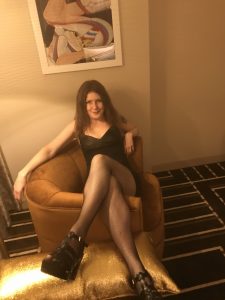 https://aronblue.net/
Songwriter, singer, musician. Her lyrics reveal the stories of powerful women in all their incarnations, real and mythological. There is also something about the celebration of life and the freedom and camaraderie that can only be found in the corner bar or a stranger's bed. The roots are country and blues, of course.
Jason Trachtenburg
Tonite
Lust to Love

https://www.youtube.com/watch?v=ka-E244XJ50&t=28s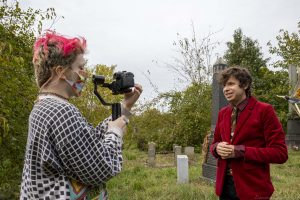 Jason Trachtenburg is best known for his role as "The Dad" in the long running Off-Broadway and Indie-rock act The Trachtenburg Family Slideshow Players. He has appeared on Late Night with Conan O'Brien, MTV, VH1, Sundance Channel, The Bonnaroo Fest, and is a multiple-time award winner at The Edinburgh Festival Fringe. He has received feature coverage in The New York Times, The Los Angeles Times, The Guardian, Pitchfork, N.M.E., Spin, and many more. He has given a T.E.D. talk, and his band's debut album (Vintage Slide Collections From Seattle, Vol. 1) reached #79 in the CMJ charts.
Trachtenburg's first musical, Dr. Glassheart – A Modern-Day Medical Musical Comedy, is being developed into a podcast. His current musical, Me and Lee – The Musical, is the authorized musical adaptation of the historical autobiography of Judyth Vary Baker: Teen Science Superstar, witness to history, and secret girlfriend of Lee Harvey Oswald in 1963. He is the President of the 4th St. Food Co-op in New York City.
Fala La
This Town
We Got the Beat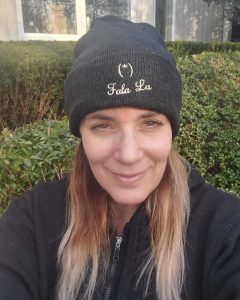 http://www.BlindingTwinkle.com
Somewhere along a country road, hours away from any highway or thoroughfare, there's a graveyard where all my songs go to lie under an oak tree with the aural backdrop of scurrying chipmunk feet and chirping birds.
Todd & Michele
Fading Fast
Automatic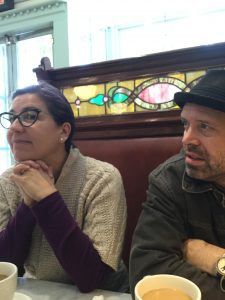 Todd & Michele never knew they were a band until they were. In bands like Todd Carlstrom and the Clamour, The Domestics, Heroes of the Alamo, and the Dirty Vicars, Todd has subjected NYC to different aspects of his musical obsessions for 25 years. Michele Naumann is an actress and a massage therapist who made her live music debut in Boog shows past.
Miwa Gemini
You Can't Walk in Your Sleep (If You Can't Sleep)
Skidmarks on My Heart
Can't Stop the World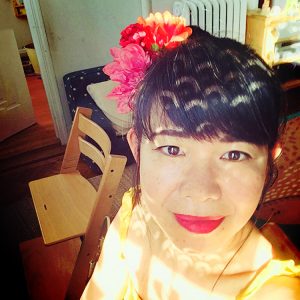 http://www.miwagemini.com
Hello! My name is Miwa, but I go by Miwa Gemini since I do like being a Gemini. I've been writing songs since I can remember, and I was lucky enough to be classically trained in piano and entirely self taught in guitar. I enjoy the songwriting process, which is to me like a treasure hunt – sometimes I dig and dig and find nothing, and sometimes I spot one in a garbage can. I look forward to learning and performing Go-Go's songs for Boog City.