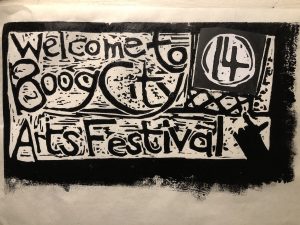 Who's Performing and How and When to Watch
Hi,
This Sun., Dec. 20, at 12:00 p.m., we'll be celebrating our annual fall event, the Welcome to Boog City 14 Arts Festival: Poetry, Music, Theater, and Film. We will livestream the goings-on to 
https://www.facebook.com/groups/115605743040
And it will be available online in full the next day at
https://www.youtube.com/channel/UCGD_RIKdy7P9fdpIugMgoLg/featured
There is a $6 suggested donation, which can be sent to Boog City via:

https://www.paypal.com/us/home to editor@boogcity.com or 
https://www.venmo.com to David Kirschenbaum.
The immediate goals are to secure enough monies to pay for a professional zoom account for 2021 to help put on more Boog events in the coming year, and cover our 2021 web hosting expenses for our newly relaunched www.boogcity.com website.
12:00 p.m. Nathan Tluchowski (poetry)
www.instagram.com/n.a.t._poetry/?hl=en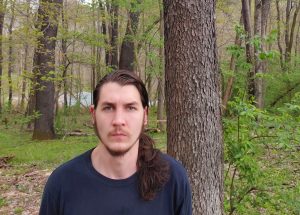 Nathan Tluchowski is an emerging writer from Mingo Junction, Ohio. He is the author of the forthcoming poetry collection Wild Ale and his work has appeared in Adelaide Literary Magazine, Vagabonds: Anthology of the Mad Ones, Jerry Jazz Musician, Sonder Midwest Magazine, and The Whitewall Review.  
12:10 p.m. George Wallace (poetry)
www.blues.gr/profiles/blogs/poet-editor-poetry-organizer-george-wallace-talks-about-the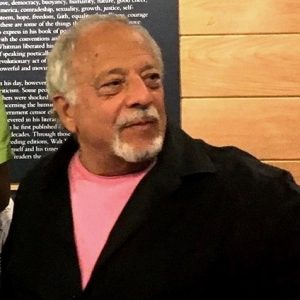 George Wallace is writer-in-residence at the Walt Whitman Birthplace, author of 36 chapbooks, and editor of www.poetrybay.com. He maintains an active international touring schedule from his base of operations in NYC. Laureate, Suffolk County L.I. ('03). Next Generation Beat, Lowell Celebrates Kerouac ('07). Co-Founder, Woody Guthrie Poets ('08). Steinbeck Festival ('11). Laureate, Beat Poetry Festival ('15). Lebury Festival ('15). Naim Frasheri Prize, Tetova Macedonia ('17). Orpheus Prize, Plovdiv Bulgaria ('18). Alexander Medal, Salamina Greece ('18). Krono d'Oro, Korca Albania ('19). Th Huffington Post-U.K. said "If you want to know what America feels like in your mouth, read [George Wallace's] poems out loud." 
12:20 p.m. Simona Blat (poetry)
http://www.simonablat.com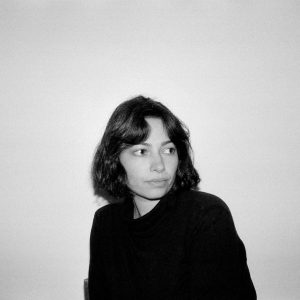 Simon Blat is a poet, writer, and editor originally from Riga, Latvia. She holds an M.F.A. in poetry from Columbia University and her chapbook, Funeral, was hand-set and printed in collaboration with Pixel Press in 2018. She currently serves as poetry editor at Epiphany Magazine, where she also edits a criticism column. She lives in Brooklyn and teaches at NYU.
12:30 p.m. Amanda Cook (poetry)
https://wordpress.boogcity.com/boog-city-paper/boog-city-136/poetry/aly-pierce-3/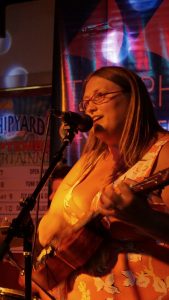 Amanda Cook is changing in a changing world. She lives in Gloucester, Mass. with her husband James and her children Ais and Sam. Cook has traded sourdough starter for sour beers, back up singing for ukulele sets online, and social events for succulents. She is thankful it took Olson so long to write the Maximus poems, as it may take as long for her to respond. Her book Ironstone Whirlygig was published by Bootstrap Press in 2018. 
12:40 p.m. Joseph Torra (poetry)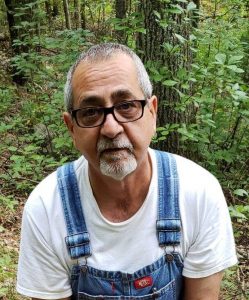 Joseph Torra is a Boston native. A poet, novelist, memoirist, and editor, Torra's books include After the Chinese, Keep Watching the Sky, Time Being (Poetry); My Ground Trilogy: (Gas Station, Tony Luongo, My Ground), What's So Funny, They Say, What It Takes (Fiction); lift magazine, Let the Bucket Down: A Magazine of Boston Area Writing, Arcana: A Stephen Jonas Reader (editor). He lives in Somerville, Mass.
12:50 p.m. My Zoom Graduation by Stephen Paul Miller (poets theater)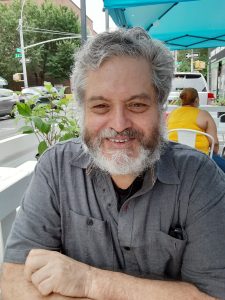 Busby Berkeley choreographs a future for new grads
Stephen Paul Miller is the author of The Seventies Now: Culture as Surveillance (Duke University Press), There's Only One God and You're Not It (Marsh Hawk Press), The New Deal as a Triumph of Social Work: Frances Perkins and the Confluence of Early Twentieth Century Social Work with Mid-Twentieth Century Politics and Government (Palgrave Macmillan), Being with a Bullet (Talisman House Publishers), Dr. Shy (New Observations), Fort Dad (Marsh Hawk Press), Any Lie You Tell Will Be the Truth (Marsh Hawk Press), That Man Who Ground Moths into Film (New Observations), The Bee Flies in May (Marsh Hawk Press), Art Is Boring for the Same Reason We Stayed in Vietnam (Domestic), and Skinny Eighth Avenue (Marsh Hawk Press). He has co-edited Radical Poetics and Secular Judaism (Alabama University Press) and Scene of My Selves: New Work on New York School Poets (National Poetry Foundation). He was a senior Fulbright scholar at Jagiellonian University in Krakow and is a Professor of English at St. John's University in New York City. 
  1:00 p.m. Carl Watson (fiction)
https://wordpress.boogcity.com/boog-city-paper/boog-city-137-the-baseball-issue-2/excerpt-from-the-novel-only-descend-3/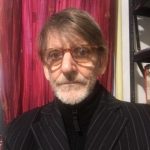 Carl Watson is a poet and fiction writer. His work has appeared in various journals including Sensitive Skin, The Brooklyn Rail, Evergreen Review, The Village Voice, N.Y. Press, Downtown, Tribes, and The Williamsburg Observer. His latest books are the novel Idylls of Complicity and the poetry collection Pareidolia. Watson received the Kathy Acker Award for Fiction in 2012. The novel Only Descend is upcoming from Autonomedia. He currently splits his time between NYC and an old barn in the Catskill Mountains.
  1:10 p.m. Danielle Legros Georges (poetry)
https://wordpress.boogcity.com/boog-city-paper/boog-city-136/poetry/danielle-legros-georges/
Danielle Legros Georges is a writer, translator, academic, and author of several books of poetry including The Dear Remote Nearness of You, winner of the New England Poetry Club's Sheila Margaret Motten book prize. She directs the Lesley University M.F.A. program in creative writing. Her awards include fellowships from the Massachusetts Cultural Council, The Boston Foundation, and The Black Metropolis Research Consortium. In 2015 she was appointed Boston's second Poet Laureate. Jennifer Waddell photo.
   1:20 p.m. Olena Jennings (poetry)
www.olenajennings.com
https://wordpress.boogcity.com/boog-city-paper/boog-city-137-the-baseball-issue/excerpt-from-the-novel-temporary-shelter/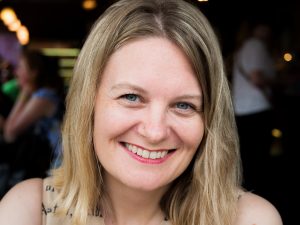 Olena Jennings is the author of the poetry chapbooks Songs from an Apartment and Memory Project. Her translation from Ukrainian of Iryna Shuvalova's poetry collection, Pray to the Empty Wells, in collaboration with the author, was released by Lost Horse Press. Her translation with Oksana Lutsyshyna of Artem Chekh's Absolute Zero was released by Glagoslav. Her novel Temporary Shelter is forthcoming from Cervena Barva Press. She is the founder and curator of the Poets of Queens reading series.
  1:30 p.m. Todd Carlstrom (music)
www.reverbnation.com/toddcarlstromandtheclamour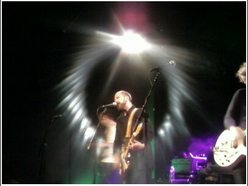 Todd Carlstrom has pigheadedly funneled errant thoughts into song for 30 years, playing for many of those in various NYC bands. His current band, Todd Carlstrom and the Clamour, has been challenged by parenthood and pandemic, so he's using this bio to say hi to them. Hi Eric and Hakan. This is either his 3,276th Boog appearance or just shy of it. 
•
There is a beauty in the marriage of cynicism and sentimentality. When combined in the right way they can create this liminal space that invites you in with promises of joyful sweetness, but simultaneously pushes you away with dissonance and sharp angles, leaving you transfixed in the middle like a magnet floating between two poles. It's like a stray dog that licks your hand but then gives it that little bit of a bite to remind you that while it is soft and fluffy and loves cuddles, it still has teeth and is not to be trifled with. 
Todd Carlstrom is that puppy.
I have known Todd and his music for a very long time, and I have had the honor of being a part of it over the years as the drummer for his erstwhile backing band, The Clamour. Aside from having the best seat in the house (seriously, check out the man's glutes), it gave me the opportunity to really dig into the creative brilliance of Todd and his songwriting. 
Rarely have I known an artist who has such a melodic sensibility that he could craft catchy pop hooks all day, but who couples that skill with an artistic integrity (bordering on stubbornness) that insists the real magic is in the imperfections—the missed chord, the misplaced beat, the slightly jarring moments that keep you firmly in the present. Todd's music is happening NOW, whether live or recorded, and it is always, inescapably of the moment and totally alive. Whether he is enchanting you with a clever lyric or charming melody, or snarling at you with a jagged riff or ragged howl, you are compelled to pay attention. And you should. Because behind it all is an uncompromising musical vision that is insistent, immediate, brilliant, and ultimately beautiful. —Eric Shaw
  2:00 p.m. d.a. lives: celebrating renegade presses, featuring

  Further Other Book Works
  (Colorado Springs, Colo.)
  https://furtherotherbookworks.com/
  Julia Drescher and C.J. Martin, co-editors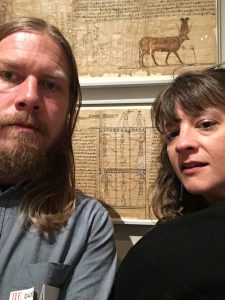 Recent FOBW Titles:
• Norma Cole, Drawings
•C.J. Martin, novelppl/practicebk
•Julia Drescher, Antibiography
•Leslie Scalapino and Michael Cross, Last Interview and "Poetics"
•The Collages of Helen Adam, edited by Alison Fraser and co-published with Cuneiform Press
Julia Drescher's most recent publications include the chapbooks Antibiography (FOBW), Blatta, and Metastatic Flower (above/ground press), and a full-length collection Open Epic (Delete Press). She lives in Colorado. 
C.J. Martin is the author of novelppl/practicebk (FOBW), Two Books (Compline Press), and numerous chapbooks. With Julia Drescher, he publishes poetry and art titles from Further Other Book Works. He teaches at the University of Colorado – Colorado Springs.
  C.J. Martin on Further Other Book Works

  readings from:

  2:05 p.m. José Felipe Alvergue (poetry)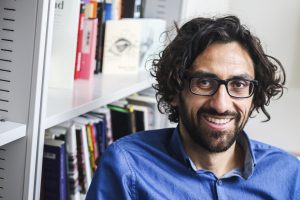 José Felipe Alvergue (www.jfalvergue.com) is the author of gist : rift : drift : bloom (2015), precis (2017), and scenery (2020), which was selected as Fordham University Press' Poets Out Loud Editor's Prize. 
  2:09 p.m. Robert Glück (poetry)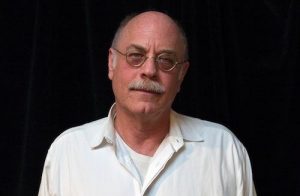 Poet, fiction writer, editor, Robert Glück served as director of San Francisco State University's Poetry Center, co-director of the Small Press Traffic Literary Center, and associate editor at Lapis Press. He is the author of 12 books, including two novels, Margery Kempe and Jack the Modernist, and Communal Nude: Collected Essays. In 2020, Margery Kempe was republished by New York Review of Books Classics. Also in 2020, a chapbook appeared that includes Glück's Pain and Camille Roy's Reading my Catastrophe.  Glück edited, with Camille Roy, Mary Berger, and Gail Scott, the anthology Biting the Error: Writers Explore Narrative. He lives "high on a hill" in San Francisco.  
  2:13 p.m. Janet Hamill (poetry)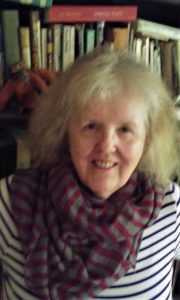 Janet Hamill's most recent collection, A Map of the Heaven's: Selected Poems 1975-2017, was published earlier this year by Spuyten Duyvil Publishing. The publication of the Selected was preceded by the publication of seven books of poetry and short fiction: Troublante (Oliphant Press), The Temple (Telephone Books), Nostalgia of the Infinite (Ocean View Books), Lost Ceilings (Telephone Books), Body of Water (Bowery Books) —which was nominated for the Poetry Society of America's William Carlos Williams Prize, Tales from the Eternal Café (Three Rooms Press)—named one of the "Best Books of 2014" by Publishers Weekly, Knock (Spuyten Duyvil), and Real Fire (Alexandria Quarterly Press). 
She has released two CDs in collaboration with the band Lost, Flying Nowhere and Genie of the Alphabet. Her work has been published in numerous anthologies and journals and she has read at many venues, including The Poetry Project, KGB Bar, The Bowery Poetry Club, The People's Poetry Gathering, The Andy Warhol Museum, The Beat Museum, Seattle's Bumbershoot Festival, Lowell Celebrates Kerouac, The Liss Ard Festival, Ireland, as well as festivals in London, Liverpool, and Southwold, England. Janet received her M.F.A. in creative writing/poetry at New England College. Presently she is working on her first novel. Joe Csida photo.
  2:17 p.m. Paul Klinger (poetry)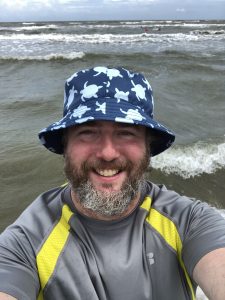 Paul Klinger lives in Houston. He is the author of Rubble Paper, Paper Rubble (FOBW) and Mouth Piece (LRL Textile Series).
  2:21 p.m. Maureen Owen (poetry)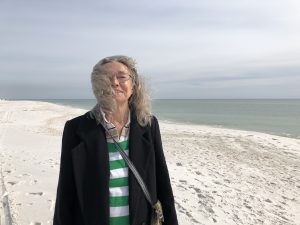 Maureen Owen's latest title Edges of Water is available from Chax Press. She can be found reading her work on the PennSound website. Her recent Poets on the Road tour with Barbara Henning is available at www.barbarahenning.com/category/maureenowen/
.  2:25 p.m. Elizabeth Robinson (poetry)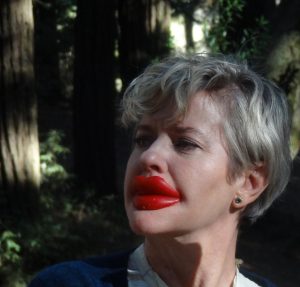 Elizabeth Robinson (www.Elizabethrobinsonpoetry.com) is the author, most recently, of Dot's Diner (FOBW) and Rumor (Free Verse Editions/Parlor Press). With Jennifer Phelps, Robinson co-edited Quo Anima: Innovation and Spirituality in Contemporary Women's Poetry (University of Akron Press). Robinson's poetry has recently appeared in Web Conjunctions, The Rumpus, Denver Quarterly, Tupelo Quarterly, and Vestiges. Her creative nonfiction has been published in Conjunctions and Scoundrel Time.
.  2:29 p.m. Carter Smith (poetry)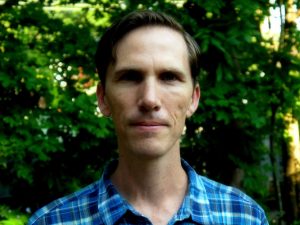 Carter Smith's poems have appeared recently in The Seattle Review, Cream City Review, and Faultline. Further Other Book Works published his book/mail art project Rounds. He lives in North Carolina.
.  2:33 p.m. Tyrone Williams (poetry)

Tyrone Williams (www.flummoxedpoet.com) teaches literature and theory at Xavier University in Cincinnati. He is the author of several chapbooks and six books of poetry: c.c. (Krupskaya), On Spec (Omnidawn Publishing), The Hero Project of the Century (The Backwaters Press), Adventures of Pi (Dos Madres Press), Howell (Atelos Books), and As Iz (Omnidawn). A limited-edition art project, Trump l'oeil, was published by Hostile Books in 2017. He and Jeanne Heuving edited an anthology of critical essays, Inciting Poetics (University of New Mexico Press).
.  2:40 p.m. Two Dollahs by Dennis Moritz (poets theater)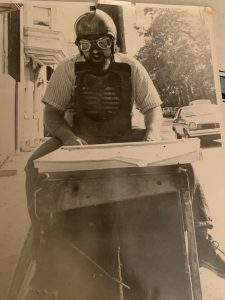 A voice from the mean streets.
Dennis Moritz writes a lot of plays. His work appears on mainstage and in improvised spaces. Producers include The Public, Painted Bride, Freedom Theater, Nuyorican Poets Cafe, St Marks Poetry Center, Annenberg, Bowery Poetry Club, Sticky, Theater Double, N1, Theatre Ariel, and HERE. He prefers to work in bars and art galleries. His scripts have been published in theater magazines and poetry magazines. Angel Hair/United Artists, the longtime poetry press, published two collections of his theater works, the only plays in their catalogue. Thank you Boog City.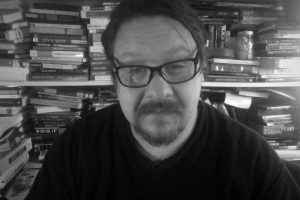 Robert Craig Baum, Ph.D. (dramaturg/producer) has managed, directed, and produced Dennis Moritz plays since 2011. His forthcoming book, They Fade, The Words Fade: On the Metabolic Theatre of Dennis Moritz, will be published next year. Since 1995, Dr. Baum has provided dramaturgy, stage management, design, and educational support for some of the top black theatre talent of the past two generations, including Michael Henry Brown, Judi Ann Mason, Carl Hancock Rux, Pearl Cleage, ntozake shange, Rita Dove, August Wilson, Langston Hughes' Black Nativity, Leslie Lee, Gus Edwards, Paul Carter Harrison, Marsha L. Leslie, and Harry Lennix. He is also a screenwriter, philosopher, executive producer, documentarian, and musician who currently resides in Washington, D.C. with his wife and four boys.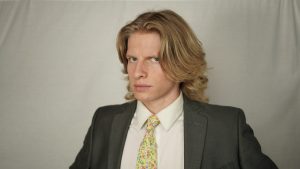 William J. Rittweger is a 21-year-old up-and-coming actor, screenwriter, director, and poet residing in Glassboro, N.J. Currently he is assisting the development of works with N1 Theatre Lab.

.  2:50 p.m. The Nightingale and the Turtledove by Barbara Kahn (poets theater)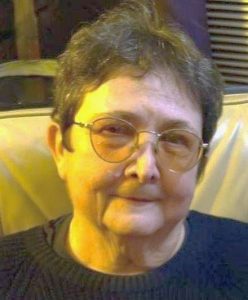 A parable in birdsong.
Barbara Kahn is a multi-award-winning playwright, director, actor, and coach. Theater for the New City is the NYC home for her plays, with subsequent productions in the U.S. and Europe. She has directed in New York City and at The National Theatre in London. Member: The Dramatists Guild, SAG-AFTRA, Honor Roll!, and The Actors Fund Performing Arts Legacy Project.  
    3:00 p.m. Kelly Lorraine Andrews (poetry)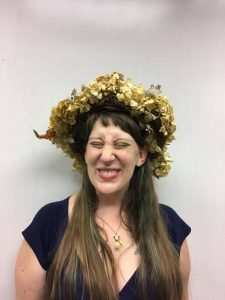 Kelly Lorraine Andrews' poems have appeared in Dream Pop Journal, Ghost Proposal, Ninth Letter, PANK, and Prick of the Spindle, among others. She is the author of five chapbooks, including Sonnets in Which the Speaker is on Display (Stranded Oak Press), The Fear Archives (Two of Cups Press), and My Body Is a Poem I Can't Stop Writing (Porkbelly Press). She received her M.F.A. in poetry from the University of Pittsburgh, and she edits the online journal Pretty Owl Poetry. 
  3:10 p.m. Amy King (poetry)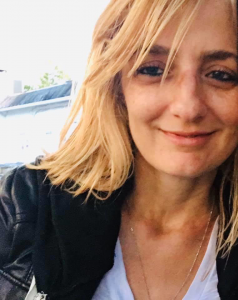 Amy King is the recipient of the 2015 Women's National Book Association (WNBA) Award. Her latest collection, The Missing Museum, is a 2015 Tarpaulin Sky Book Prize winner. She's co-editor of the anthology Big Energy Poets: Ecopoetry Thinks Climate Change and the anthology series, Bettering American Poetry. King is a professor of creative writing at SUNY Nassau Community College.
  3:20 p.m. Sami Miranda (poetry)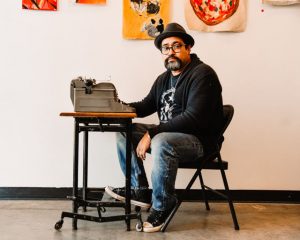 Sami Miranda is a poet, teacher and visual artist.  His writing has been included in various print and online journals. He is the author of Departure a chapbook by Central Square Press and We Is by Zozobra Publishing. He is currently working on projects that place him in conversation with musicians and visual artists and lead to the  creation of work in collaboration. His visual art has been exhibited in Washington, D.C.; Madrid; New York; and Puerto Rico. Monica Liang Aguirre photo.
  3:30 p.m. Joel Allegretti (poetry)
https://wordpress.boogcity.com/boog-city-paper/boog-city-136/poetry/joel-allegretti/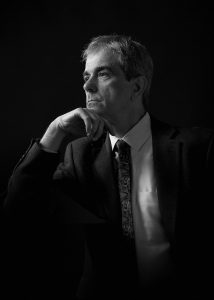 Joel Allegretti is the author of, most recently, Platypus (NYQ Books), a collection of poems, prose, and performance texts, and Our Dolphin (Thrice Publishing), a novella. His second book of poems, Father Silicon (The Poet's Press), was selected by The Kansas City Star as one of 100 Noteworthy Books of 2006.
He is the editor of Rabbit Ears: TV Poems (NYQ Books). The Boston Globe called Rabbit Ears "cleverly edited" and "a smart exploration of the many, many meanings of TV." Rain Taxi said, "With its diversity of content and poetic form, Rabbit Ears feels more rich and eclectic than any other poetry anthology on the market." Jon Paul photo.
  3:40 p.m. Walking (film)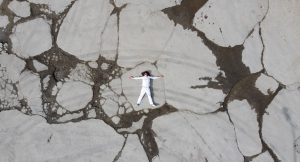 music video for Ka Baird's "Walking" from her album Respires
Shot, directed, and edited by Matthew Kohn
Drone photography by Robert Berger
Matthew Kohn (www.mattkohn.net) is the director of Call it Democracy, a feature documentary about the Bush v Gore Election and the history of attempts to reform the Electoral College. He spent 10 years going to Sudan making documentaries. He hosts Speakeasy Cinema and is currently developing fiction and experimental projects. 
  3:45 p.m. Sentimentiento es la Bomba / Sentimiento is Da Bomb (film)
2020, USA
A simple and fun to watch physical theater/clown piece.
Created and starring Julia Cavagna • Produced, directed, and edited by Hugo Perez
Original Score by Estelle Bajou • Director of photography Matt Kohn
Hugo Perez is currently finishing the feature documentary Omara, a portrait of Cuban music icon Omara Portuondo, and recently finished co-directing the feature documentary Once Upon a Time in Uganda with Cathryne Czubek, both slated to premiere in 2021. Perez is producer, director, and co-editor of Neither Memory Nor Magic, a feature documentary that explores the life, work, and legacy of the Hungarian poet Miklos Radnoti who died in 1944 during the Holocaust. 
Julia Cavagna is an Argentinian born, Brooklyn-based actress, director, dramaturge, and teacher. Her theater is situated in the frontier of movement, site specific, classical, and contemporary. She has co-founded: Lampazo Group, Las Pibas Theater Company, and Theater to the People (awarded with the 2019 Brooklyn Arts Council Grant and 2020 Town Stages Fellowship). As director and creator, she has released the pieces: O.Y.A., Prácticas Materiales, and Sentimiento es la Bomba!  She has performed at The Metropolitan Opera, St. Ann's Warehouse, HERE Arts Center, The Knockdown Center, among other stages and has worked internationally in Argentina, Puerto Rico, Brasil, Thailand, Japan, Scotland, and Spain. She earned a bachelor´s degree in acting at EMAD (Buenos Aires), continuing her physical theater training at Belisario and Movement Theater Studio.
.  3:50 p.m. What Happened to Candice? (film)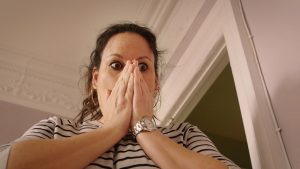 Winner of indie festival awards, What Happened to Candice? is a missing persons comedy crafted in front and behind the camera by many members of the Writer's Group. 
Starring: Karen Michelle, Jocelyne O'Toole, Rachel Casparian, Emerald Toller, Shawn Regruto, Errickson Wilcox
Written, directed, and produced by Shana L. Darabie
Director of photography Shawn Regruto • Original score Ken Kirschener
Shana L. Darabie (http://www.mybotworks.com/) is a screenwriter, filmmaker, photographer, and designer.
  4:00 p.m. Tatiana Figueroa Ramirez (poetry)
https://wordpress.boogcity.com/boog-city-paper/boog-city-136/poetry/aly-pierce-4/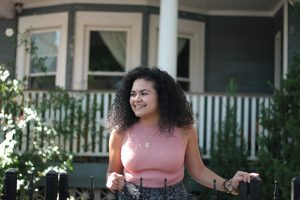 Born in Puerto Rico and raised in the mainland United States, Tatiana Figueroa Ramirez graduated with a B.A. in English literature and is a VONA Voices Alumna, having worked with award-winning poets Willie Perdomo and Danez Smith. Tatiana primarily performs, teaches poetry workshops, and hosts events in the greater Washington, D.C. area, and she has also done so nationally and in the Caribbean. You can read her work in The Acentos Review, Here Comes Everyone (U.K.), and other publications. She is the author of Coconut Curls y Café con Leche and Despojo. Jazmin Samora photo.
  4:10 p.m. Christina Beasley (poetry)
https://wordpress.boogcity.com/boog-city-paper/boog-city-136/poetry/aly-pierce-2/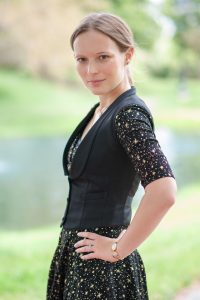 Christina Beasley is a D.C.-based writer, civil servant, poetry editor for Barrelhouse, and amateur cryptozoologist. Her work has appeared in Copper Nickel, Hobart, Atlanta Review, The Pinch, The Southampton Review, and elsewhere. She has participated in residencies with Virginia Quarterly Review, Atlantic Center for the Arts, and Southern Illinois University. She is pursuing her M.F.A. with the Bennington Writing Seminars.
  4:20 p.m. Chukwuma Ndulue (poetry)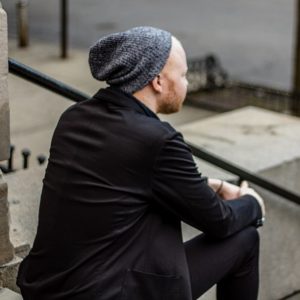 Chukwuma Ndulue is the author of the chapbook Boys Quarter (Ugly Duckling Presse). His work has appeared in BOAAT, Muse/A Journal, Tinderbox, PANK, Brooklyn Poets, and other publications. He has been the recipient of fellowships from Columbia University and Kenyon College.
  4:30 p.m. Patrick Pritchett (poetry)
http://jacket2.org/content/patrick-pritchett-0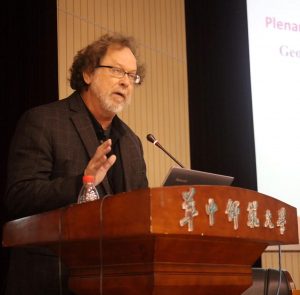 Patrick Pritchett was born in South Bend, Ind. and came of age in Southern California. After working in the film industry, he earned his Ph.D. at the University of Colorado-Boulder. He has taught at Harvard University, Amherst College, and Hunan Normal University in China, and currently lectures in English at the University of Connecticut-Hartford. His scholarly work focuses on post-1945 avant-garde American poetry. His books of poetry include Song X, Orphic Noise, and Refrain Series.
  4:40 p.m. A Conversation Between Ruth Bader Ginsburg and Darth Vader
  by John J. Trause  (poets theater)
https://wordpress.boogcity.com/elementor-4035/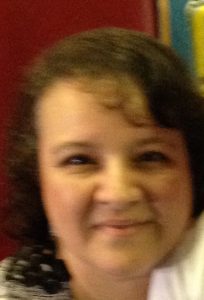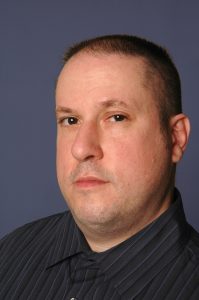 A great judge and an intergalactic villain discuss women's rights. 
Cast: Cathy Cavallone as Ruth Bader Ginsburg, John J. Trause as Darth Vader
Cathy Cavallone is a teacher of middle and high school students. Her work has appeared in Four Walls, Sensations Magazine, The Rift Arts Forum Publication, Beyond the Rift: Poets of the Palisades, Red River Review, Phantom Kangaroo, The Red Wheelbarrow, Turk's Head Review, The New Verse News, The Oddville Press, Z-composition, Rose Red Review, On the Verge, and Nerve Lantern. She is also a Pushcart Prize nominee and lives in New Jersey with her husband, George, and son, Michael.
John J. Trause, director of Oradell Public Library and author of six books of poetry and one of parody, Latter-Day Litany, the latter staged Off Broadway, has participated in the Boog City Poets Theater Festival and other Boog City events on and off since 2012. He is a founder of the William Carlos Williams Poetry Cooperative (Rutherford, N.J.) and former host/curator of its reading series. 
  4:45 p.m. Final Curtain by Allan Yashin (poets theater)
God has a few closing remarks.
Allan Yashin has had dozens of his plays performed in venues throughout New York. He is a member of Polaris North Theater Cooperative and the UFT Players. His plays can be regularly seen at Plays and Pizza at Lucky Jack's Lounge. His latest musical comedy collaboration with Norman Zamcheck was A Royal Pain. Allan authored the novel Protected and co-authored, with Milton Polsky, the play collection Cry A Little, Laugh A Lot. His plays can be heard on Ina Chadwick's What A Story on WPKN 89.5 FM. 
  4:55 p.m. An Excerpt from Southern Low Protestant Departure: A Funeral Poem by Davidson Garrett (poets theater)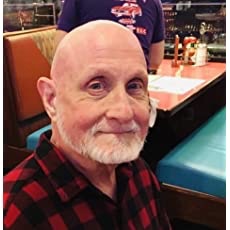 Family funerals are always high drama. A ritualistic script to freeze memory and neatly bury the secrets.
Davidson Garrett (www.davidsongarrett.com) is a poet and actor. He made his Boog City Poets' Theater debut in 2012 with his poetic monologue, King Lear of the Taxi. In 2018, his spoken word play, Conspiracy Theory: The Mysterious Death of Dorothy Kilgallen, was featured in Poets' Theater. His latest poetry collection, Arias of a Rhapsodic Spirit, was published in 2020 by Kelsay Books. 
  5:05 p.m. The Lost Episodes of the NBC Hit Show Blossom Starring Mayim Bialik by Cathy Cavallone (poets theater)
Even better, the promotional ads for lost episodes!
Cast: Cathy Cavallone and John J. Trause
 (see 4:40 p.m. for bios) 
  5:10 p.m. Major Matt Mason USA (music)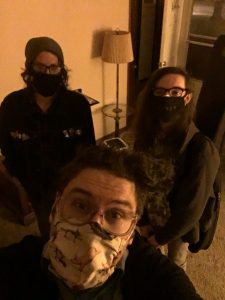 For the moment,  Major Matt Mason USA is a trio based in Kansas City comprised of Matt Roth on guitar and vocals, Brian Hurgten on drums, and Dane Bridges on bass. This will be our first official performance as a trio.
•
Dear Matt, 
We haven't much kept in touch since you moved back to Kansas. Out of sight, out of mind, I guess, but in the middle of Pandemic everyone's out of sight, so I guess there's really no reason for not to be in touch, huh? 
I hear you're playing Welcome to Boog City this month. That's cool. Will you be gigging with a band? I assume it's with these new guys, Broken Heart Syndrome, and not Kansas State Flower, since they were a New York group, and you're out in Shawnee, Kan.? Or is it a Major Matt Mason USA show with a band, like you've been doing in this last year? I know you've got some guys playing with you as Major Matt Mason USA. What're they like? Good guys?
How're things out there Westish? You've been gone from the NYC scene for, like, what? Eight years now? The city's changed a lot since you've been gone, but I guess everything has. 
The places where you hosted all those Olive Juice Music Fests have closed down, but so has your old music collective, hasn't it? Now it's just your record label. I see I can still buy some of your albums, but it's not like I can get the hundred albums from dozens of different acts like I used to, back when you were in the East Village, helming the old OJ Music studio and everything else.
You're still writing, though, right? Still making those perceptive, perplexing, profound works of musical poetry? You're still out there playing those shows, solo with those guys backing you and in the bands Broken Heart Syndrome and Schwervon!? You're still rocking in the free world, aren't you? 
Write back, all right, Matt? I miss knowing what's up.  —Jonathan Berger