Poetry, Fiction, Music, Theater, and Film
SAT., SEPT. 25
Live and In-Person at
Unnameable Books
600 Vanderbilt Ave.
Prospect Heights, Brooklyn
Directions: 2, 3 to Grand Army Plaza,
C to Clinton-Washington avenues, Q to 7th Ave.
Venue is between Prospect Place and St. Marks Avenue
$5 suggested
The event will also be streamed via Facebook Live
https://www.facebook.com/groups/115605743040
And it will be available online in full the next day at
https://www.youtube.com/channel/UCGD_RIKdy7P9fdpIugMgoLg/featured
2:00 p.m. Adeena Karasick
www.adeenakarasick.com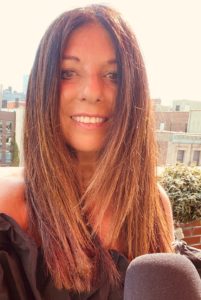 Poet, performer, cultural theorist and media artist, Adeena Karasick is the author of 10 books of poetry and poetics. Most recently is Checking In (Talonbooks) and Salomé: Woman of Valor, which has debuted internationally as a spoken word opera, translated into Italian (University of Padova Press) and Bengali (Boibhashik Prokashoni Press), and a CD. (NuJu Records). She teaches literature and critical theory for the humanities and media studies department at Pratt Institute and  is poetry editor for explorations in media ecology, associate international editor of New Explorations: Studies in Culture and Communication. She is the 2019 recipient of the Andrew W. Mellon Foundation Award and winner of the Voce Donna Italia award for her contributions to feminist thinking. The Adeena Karasick Archive is established at special collections, Simon Fraser University. Forthcoming is AErotomania: The Book of Lumenations.

 2:10 p.m. Tracey McTague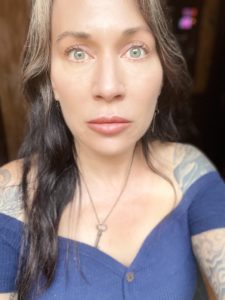 Tracey McTague is a writer and visual artist born and raised in Brooklyn, N.Y. She utilizes a language informed by ecopoetics and the oral traditions of the seanchaí. Gathering from cross cultural cosmogonic myths from our collective unconscious, she harnesses the micro protests of our ancestral mycorrhizae as weaponized forms of macro survival.
McTague received her education in fine art and film at The New School for Social Research. She worked for Michael Moore on The Awful Truth, harassing CEOs via the art department. She has also worked for the Association for Cultural Equity, in the Allen Lomax archive, helping to preserve and prepare his vast collection of music for the Library of Congress while contacting all living descendants for ancestral reparations for everything we call music. She works for the Irish peacemaker Prof. Padraig O'Malley, who specializes in the problems of divided societies such as South Africa and Northern Ireland. She also created a photo project for an 11-nation secular collective seeking to help empower European Muslim youth through self-expression and socio-political documentation. 
She was an editor and the art director of Lungfull Magazine for 12 years, and hosted the Battle Hill Reading Series for five. Her art, essays, reviews, and poetry have been in The Brooklyn Rail, The Poetry Project Newsletter, and The Poetry Foundation's Harriet Books, among others. She is author of Super Natural and Marginal Utility, both published by Trembling Pillow Press in New Orleans. 

 2:20 p.m. Kelly Webb-music
(see Fri. Sept. 24)

 2:50 p.m. The Trouble Dolls-music
(see Fri. Sept. 24)

 3:20 p.m. Nick Roberts
www.picciolettabarca.com/author/nicholas-roberts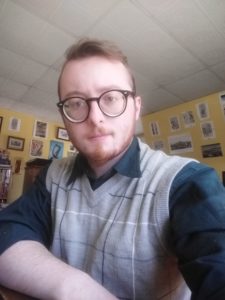 Nick Roberts is a poet, student, and academic from Boston. He received his B.A. and M.A. from UMass Boston, where he has also worked as a teaching fellow. From a typical working class Irish Catholic family, his major areas of literary interest include Old English and medieval poetry, Irish literature, early New England print culture, and 20th century poetry. He has previously had poems published in La Piccioletta Barca, Black Horse Review, and Iris.

 3:30 p.m. Philip Giambri
www.AncientMarinerTales.com
www.youtube.com/playlist?list=PLYtj7Vyt8MCMIeqa-frFobDnGaoUjHEdG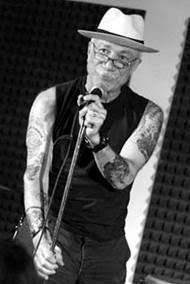 Phillip Giambri, aka "The Ancient Mariner," left home at 18 and never looked back. He's seen and done what others dream of or fear. That's how he lives and that's what he writes. His 2020 book The Amorous Adventures of Blondie and Boho is a story of love, survival, and gentrification in NYC's East Village. His 2016 book Confessions of a Repeat Offender is a compilation of performance stories and poems. His 2017 book Love Borne in Retrograde is a collection of love poems and erotica and his 2020 Poems From an Unending Pandemic offers his perspective on life during the pandemic.

 3:40 p.m. Evie Ivy
homeplanetnews.org/8-59EvieIvy.html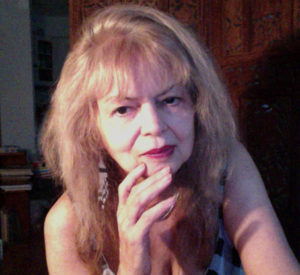 Evie Ivy, is a dancer/instructor/poet in the NYC poetry circuit, and the host of the long-running Green Pavilion Poetry Event in Brooklyn. She has produced the Dance of the Word events that include poetry, dance, and music in praise of holidays and seasons. Her last three poetry books are, Living in 12-Tone, … and other poetic forms, and No, No Nonets … the Book of Nonets. Her latest book, The Platinum Moon (Dark Light Publishing), is available from Amazon. Evie enjoys artwork, and some of her drawings have illustrated poems in journals throughout the years.

 3:50 p.m. Linda Kleinbub
blog.bestamericanpoetry.com/the_best_american_poetry/2014/10/art-by-linda-kleinbub.html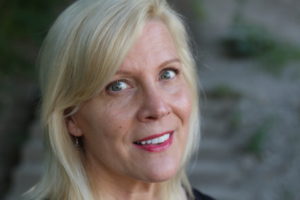 Linda Kleinbub received her M.F.A. from The New School and is host of Fahrenheit Open Mic. She is founder of Pen Pal Poets, and editor of The Silver Tongued-Devil Anthology. She is a former mentor and committee member at Girls Write Now, an organization that pairs women writers with at-risk high school girls. Some of her work is found at The Best American Poetry, Brooklyn Rail, The Observer, Sensitive Skin Magazine, Yahoo! Life, and multiple anthologies. Her first full-length book of poetry is forthcoming from A Gathering of the Tribes Press/Fly by Night Press. Arthur Kaye photo.

 4:00 p.m. Eve Packer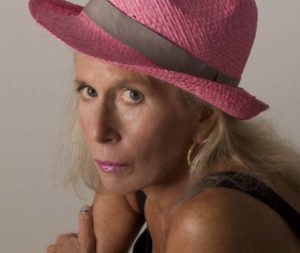 Eve Packer: Bronx-born, poet/performer/actress, appears solo, w/music, in dance and theatre. She has appeared in works ranging from Beckett to Hansberry to Baraka and others. Several grants and awards including NYFA, Jerome Foundation, NEH, and NYSCA. She has published three poetry books, skulls head samba, playland poems 1994-2004, and new nails. (Fly By Night Press). She has several poetry/jazz CDs, the most recent: ny woman: poetry/jazz highlights. She also performs with Heidi Latsky Dance. Spring 2018 saw her new chapbook foss park. She has been a proud contributor to many publications, including various Unbearable Anthologies and Long Shot. Teaches at WCC. Lives downtown and swims daily. (if possible!).

 4:10 p.m. The Mimsey Mack Experience (music)
youtu.be/gghee7o6GYU
www.facebook.com/mimseymack/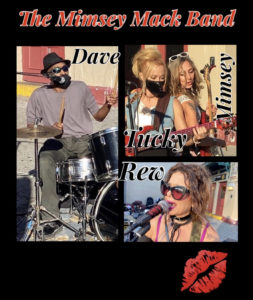 The Mimsey Mack Experience performs a dynamic setlist with select covers. This NYC-based indie punk rock band features Mimsey Mack, guitarist/vocalist Parkis, and bassist/vocalist, drummer Dave Dawson and NYC musician and actress Rew Starr, guitarist/vocalist.

 4:40 p.m. Vex Wilde (music)
vexwilde.bandcamp.com/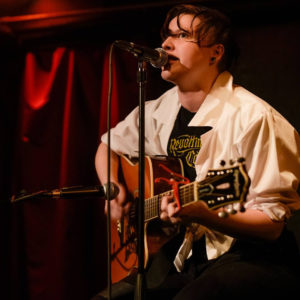 Vex Wilde was born into a new generation of East Village rats, hauling a guitar between crowded open mics and bars. They offer a genuine anti-folk sound of storytelling with dark yet humorous lyrics which has the theaters stomping and howling. Active in the East Village, they creative direct the ongoing cabaret show "Jackson Sturkey and His Orchestra" located at Under St. Mark's Theater. They've tackled Brooklyn by creative directing an amazingly successful psychedelic jam, "Not Your Grandmother's Acid" out of the Footlight Bar.
5:10 p.m. Tim Ellis (music)
www.timelliscomedy.com
Tim Ellis is a comedian, actor, and singer-songwriter who released the album Casual Pimpin': Twelve Tight Tunes (listen on Spotify!) and the web series Casual Pimpin': Behind the Classic Album (watch on YouTube!). His original songs have been featured on WFMU, Radio Free Brooklyn, and at the New York Comedy Music Festival. He also plays in the band Modern Beast.  

YouTube Playlist and Facebook Live Only


The event will also be streamed via Facebook Live
https://www.facebook.com/groups/115605743040
And it will be available online in full the next day at
https://www.youtube.com/channel/UCGD_RIKdy7P9fdpIugMgoLg/featured
For our video viewers we're asking for $5,
which you can  send via 
https://www.paypal.com/us/home to editor@boogcity.com 
or 
https://www.venmo.com to David Kirschenbaum

 8:00 p.m. Salute to D.S. Poorman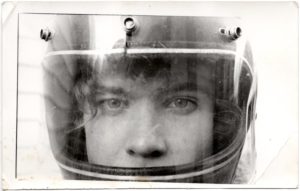 D.S. Poorman, was the pen name of David Scott Baker, who published three novels during his life, Macky Dunn's Got Nothing to Lose, Once Removed, and Somewhere There's A Place. A woodcraftsman and a book smith, D.S. designed and crafted wooden books, including the The Largest Poetry Book in the World, and The Book of America (an unfinished project that was to collect handwritten poems by poets across the country). Many of his wooden books have been collected by the University of Louisville's Ekstrom Library Rare Book Collection. Before the Grave, a posthumous collection of poetry was published this past June by Radial Books.
W. Loran Smith has published two collections of poetry, Night Train and Walking Upright. He has also published two chapbooks and broadsides.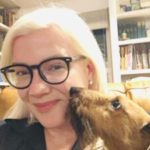 Krista Kane is the founding editor of Cheek: A Journal for the Arts. Her work has appeared in various magazines.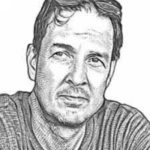 Mark Forman is a poet and writer. He produced Omphalos, a collection of music and poetry, and has published a chapbook.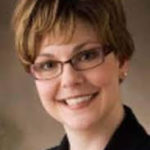 Jennifer Seelig is the former minority leader of Utah's House of Representatives. She teaches at the University of Utah in Salt Lake.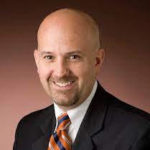 John Broyles is an immigration lawyer at Broyles, Knight and Ricafort.


Chris Byrd is a poet and development coordinator for LDG.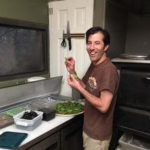 David Biggs sold his pizza business in 2019. He now surfs in Costa Rica and travels. He was the former voice for TWACK, a tv program out of Louisville.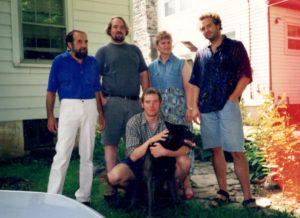 Steven Baker (2nd from left), Marcia Baker (middle), and Danny Baker (far right)

Steven Baker is a carpenter and D.S. Poorman's brother.
Danny Baker is D.S. Poorman's brother.
Marcia Baker is D.S. Poorman's mother.

Paul McDonald is a poet and freelance writer from Louisville, Ky. He is the author of Like Neon: Poems and Belief Systems (Wasteland Press) and the chapbook Write of Passage (Apocrypha/Gris*Gris Press). His poems have appeared in several online and print publications, most notably Exquisite Corpse, 2001 Dialogue Through Poetry Anthology, Booglit, and disClosure: A Journal of Social Theory. His essays can be heard on local segments of NPR's Morning Edition in Louisville on WFPL-FM. His book reviews have appeared in Beat Scene (UK), Fringecore (Belgium), Big City Litª, The Memphis Commercial-Appeal, and the Louisville Courier Journal.
Kent Fielding is a poet, teacher, and activist. He co-founded the literary renaissance and White Fields Press in 1992. His work has appeared in various journals and he is the author of Chief Iffucan.

 9:00 p.m. d.a. levy lives: celebrating renegade presses, featuring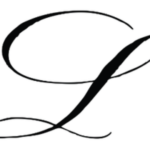 Lily Poetry Review
and Lily Poetry Books
               (Boston)
Readings from:
Eileen Cleary, Eric Roy, Beth Mercurio, Miriam O'Neal, Laura Van Prooyen, Marcia Karp, Chloe Yelena Miller,  Clarissa Adkins, Steven Riel, and Mary Lou Buschi
Eileen Cleary, editor
eileenclearypoet.com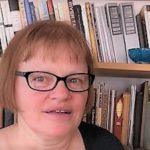 Eileen Cleary is the author of Child Ward of the Commonwealth (Main Street Rag Press), which received an honorable mention for the Sheila Margaret Motton Book Prize, and 2 a.m. with Keats (Nixes Mate). She co-edited the anthology Voices Amidst the Virus, which was the featured text at the 2021 Michigan State University Filmetry Festival, and she has edited over a dozen collections. Her poems have been published in Sugar House Review, West Texas Literary Review, The American Journal of Poetry, Solstice: A Magazine of Diverse Voices, and other journals. Cleary founded and edits the Lily Poetry Review and Lily Poetry Review Books, and curates the Lily Poetry Salon.

Clarissa Adkins
lilypoetryreview.blog/lily-poetry-review-press/lily-poetry-review-books-building-alexandria-by-clarissa-adkins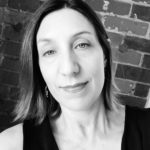 Clarissa Adkins lives in Richmond, Va. and her first full-length collection is Building Alexandria through Lily Poetry Review Books. As a high school English teacher, Adkins co-coordinates her school's Poetry Out Loud program. She's published in The Pinch, Whurk Magazine, River City Poets' anthology: Lingering in the Margins, Passengers Journal, and more. She earned a Best of the Net nomination from Parentheses International Literary Arts Journal and was a finalist for the 17th Annual Erskine J. Poetry Prize. She reads for Sugar House Review.

Mary Lou Buschi
www.maryloubuschi.com
Mary Lou Buschi's second full-length collection, Paddock, was published through Lily Poetry Review Books earlier this year. Mary Lou is also the author of the poetry collection Awful Baby, as well as three chapbooks. Her poems have appeared in many literary journals such as FIELD, Willow Springs, Indiana Review, Radar, Thrush, Tar River, Cream City, Pank, Rhino, and The Laurel Review, among others. She is a special education teacher in the Bronx.

Marcia Karp
m.facebook.com/MarciaKarpPoems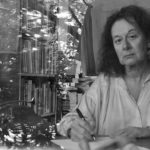 In addition to her book If by Song (Lily Poetry Review Press), Marcia Karp has published poems and translations in journals and anthologies in England and America, including The Times Literary Supplement, Harvard Review, The Guardian, Partisan Review, The Word Exchange: Anglo-Saxon Poems in Translation (Norton), and Joining Music with Reason: 34 Poets, British and American, Oxford 2004-2009 (Waywiser). She taught literary and editorial matters at Boston University after earning graduate degrees there. Pepa photo.

Elizabeth Mercurio
theliterarynest.org/issues/vol-2-issue-2/poetry/elizabeth-mercurio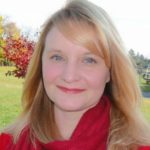 Elizabeth Mercurio earned an M.F.A. in poetry from The Solstice Low-Residency Program of Pine Manor College. Her work has appeared in Third Point Press, Philadelphia Stories, The Skinny Poetry Journal, The Literary Nest, Fledgling Rag, Martin Lake Journal, Lily Poetry Review, The American Journal of Poetry, Anti Heroin Chic, Ample Remains, The Wild Word, and Thimble Magazine. She was nominated for a Best of the Net award and was the 2016 recipient of The Sharon Olds Fellowship for Poetry. Her chapbook Doll is currently available from Lily Poetry Review Books.

Chloe Yelena Miller
www.chloeyelenamiller.com
@ChloeYMiller
Chloe Yelena Miller is the author of the poetry collection Viable (Lily Poetry Review Books) and the poetry chapbook, Unrest (Finishing Line Press.) She is a recipient of an Individual Artist Fellowship from the D.C. Commission on the Arts & Humanities.
Miller teaches writing at the University of Maryland Global Campus and Politics & Prose Bookstore, as well as privately. She has an M.F.A. in creative writing from Sarah Lawrence College and a B.A. from Smith College. She lives in Washington, D.C., with her partner and their child. Hans Noel photo.

Miriam O'Neal
Miriamoneal.com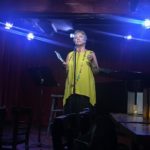 Miriam O'Neal's The Body Dialogues (Lily Poetry Review Books) was nominated for a Massachusetts Center for the Book Award. Her work has appeared in AGNI, Blackbird Journal, The Galway Review, North Dakota Quarterly, and other journals. Her first collection, We Start With What We're Given, was published by Kelsay Books in 2018. A 2019 Pushcart nominee, she was also a finalist for the 2019 Disquiet International Poetry Prize and the 2020 Princemere Poetry Prize. A portion of her translation of Italian poet Alda Merini's Rose Volanti appeared in On The Seawall in the fall of 2019.

Steven Riel
www.stevenriel.com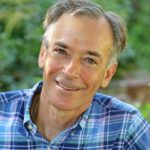 Steven Riel is the author of Edgemere and Fellow Odd Fellow, as well as three chapbooks. His most recent chapbook, Postcard from P-town, was published as runner-up for the inaugural Robin Becker Chapbook Prize. His poems have appeared in several anthologies and numerous periodicals, including The Minnesota Review and International Poetry Review. He is editor-in-chief of the Franco-American literary e-journal Résonance. One of Riel's poems was selected by Denise Levertov as runner-up for the Grolier Poetry Peace Prize in 1987. He was named the 2005 Robert Fraser Distinguished Visiting Poet at Bucks County Community College. Jamison Wexler photo.

Eric Roy
www.westchesterreview.com/eric-roy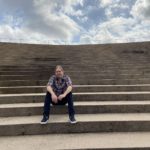 Eric Roy's poetry has appeared or is forthcoming from Bennington Review, Green Mountains Review, Salamander, Salt Hill, Spillway, Sugar House Review, Third Coast, The American Journal of Poetry, and elsewhere. His chapbook All Small Planes is out from Lily Poetry Review Books. Born in Houston, he resides in Brooklyn.

Laura Van Prooyen
www.lauravanprooyen.com
www.nextpage-press.com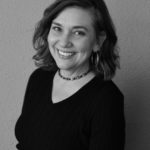 Laura Van Prooyen is author of three collections of poetry: Frances of the Wider Field (Lily Poetry Review Books), Our House Was on Fire (Ashland Poetry Press) nominated by Philip Levine and winner of the McGovern Prize, and Inkblot and Altar (Pecan Grove Press). She is also co-author with Gretchen Bernabei of Text Structures from Poetry, a book of writing lessons for educators of grades 4-12 (Corwin Literacy). Van Prooyen is the managing editor for The Cortland Review and is the founder of Next Page Press. She lives in San Antonio, Texas. Sadie Clyne photo.

10:00 p.m. Short Films, Episode One
Butterfly Line/Intro
Matt Kohn, www.mattkohn.net
Director of Call it Democracy, Our Tall Man, and host of Speakeasy Cinema

Who Is the Hero of the Quar?
Sharon Mesmer, sharonmesmer.com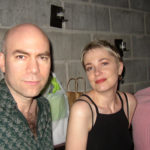 Sharon Mesmer is a poet, fiction writer, and essayist. She teaches undergrad and grad creative writing at NYU and The New School. David Borchart draws cartoons for The New Yorker, Time, Graydon Carter's Air Mail, and Esquire, among other places.

Ballad for Mister Jester Crank Twenty Seconds of Nothing
Stan Harrison https://www.youtube.com/channel/UCn6zAJVgw722MkPveUUOoWQ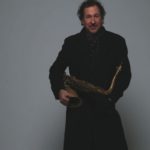 Stan Harrison is a multi-woodwind player/composer who has traveled the globe playing and recording with Serge Gainsbourg, David Bowie, Laurie Anderson, Taylor Mac, Talking Heads, Stevie Ray Vaughan, Duran Duran, Bruce Springsteen, Mick Jagger, Southside Johnny, and many others. He is also the co-founder, along with Steve Elson and Lenny Pickett, of The Borneo Horns, a saxophone trio which performs the beautiful and extremely challenging music  of Lenny Pickett.
Harrison has also composed music for television and film, a string quartet, an extended work for cello, marimba and tenor saxophone, and a series of pieces for saxophone, string quartet, and rhythm section, originally released as The Ties That Blind CD and performed live by his group, The Mud Music Ensemble. His most recent project is short compositions/performances, each with video accompaniment at Twenty Seconds of Something, his Youtube Channel.

Hawa Allen, Teams
www.hawaallan.com
Hawa Allan writes cultural criticism, fiction and poetry. Her book Insurrection, a weaving of personal narrative and legal history, is forthcoming in January from W.W. Norton.

Stresselbee & Friends, Self Portrait
stresselbeeandfriends.bandcamp.com/album/the-animated-misadventures-of-stresselbee-friends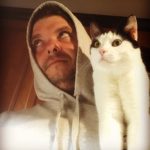 Vibrant and overwhelmingly light hearted, The Animated Misadventures of Stresselbee & Friends is a lyrical, colorful adventure reconnecting the listener to a lost part of childhood; a simpler time and a welcome escape from the dark energy that wearies us today. Grounded in it's serious but balancing moments, Eric Power's creative visual contributions took the project to the next, fully immersive level. Features from some of indie art hip hop's most highly respected artists, their unique styles add fresh energy to the lyrical wonderland. Slip away for a while to remember better days and days to come will follow.

Jerusalem
Poetry: Katy Bohinc
Videography: Kezi Ban
KatyBohinc.com
kezi-ban.com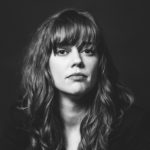 In This Life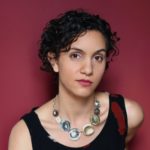 Bat-Sheva is an award-winning director who weaves dance and magic into visually compelling, character-driven stories. Guez has directed over 20 short films and screened in festivals worldwide including the Hamptons International Film Festival, the Rhode Island International Film Festival, the Newport Beach Film Festival, the Brooklyn Film Festival, and more.
Her film, In this Life, won best experimental film at the Brooklyn Film Festival and best musical at the Rhode Island Int'l Film Festival, and played to a sold-out theater at Lincoln Center's Dance on Camera Festival. It has screened at 14 festivals and is touring college campuses including Santa Monica College where it played to an audience of 400. The film is currently available on broadcast and online on All Arts. It has received press and accolades from The New York Times, L.A. Review of Books, Forbes, and others. Her film, Behind the Wall, won eight awards and went on to screen at 28 festivals and screenings worldwide.
She is a co-producer on the feature documentary, Being Bebe, which premiered at the Tribeca Film Festival. Guez directs branded content for clients like Lincoln Center, JP Morgan, Conde Nast, Pfizer, and others. She is in the financing phase of a magical-realism feature film entitled, And How She, and a darkly gothic, anti-romance tale called Lovella.  

Kato Hideki & Plastic Spoon, Kingdom Remix
katohideki.bandcamp.com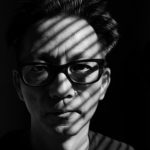 Kato Hideki is a Brooklyn-based musician, composer, and producer, who has recorded over 15 albums. His work is truly diverse, with a wide range of forms and sounds from ambient, noise, electro-acoustic, songs, and improvisation to sound design and music for dance, film, and TV. 
In addition to his own work, Kato has collaborated with artists such as Christian Marclay, Koichi Makigami, Ikue More, Fred Frith, John King, Yoshihide Otomo, Take Ueyama, Toshimaru Nakamura, and John Zorn.
He is also a producer of other artists' work, including Karen Mantler's album Business Is Bad on ECM Records, and music for a Bessie-Award winning project Them with Chris Cochrane, Denis Cooper, and Ishmael Houston-Jones. He is producing an album, Baba Bibi, with the Tony award-winning songwriter and playwright Stew (Passing Strange); and an album I Hate Memory with actor/songwriter Eszter Balint (Stranger Than Paradise). 
He studied creative writing and holds a B.A. from Waseda University. He teaches at New York University's Tandon School of Engineering's Integrated Design & Media.

Kit Fitzgerald, Unguarded
www.kitfitzgerald.com
music by Tim Burgess and Peter Gordon from the album same language different worlds
Kit Fitzgerald's video work spans performance, installation, single-channel, and painting. She is well-known for her live video-music performances that bring to video the immediacy and ensemble possibilities found in music and dance. The video operas created with composer Peter Gordon exhibit the strength of her visual language and her sensitivity to music.
Fitzgerald has collaborated with composers Max Roach, Peter Gordon, Ryuichi Sakamoto; choreographers TwylaTharp, Donald Byrd, Bill T. Jones, Bebe Miller, Yoshiko Chuma; poets Sekou Sundiata, Bob Holman, Anne Waldman; and theater companies The Talking Band and Northern Netherlands Theatre.
Fitzgerald directs music videos (King Crimson, Qbadisc Records), documentaries on art and culture (on Twyla Tharp, Kenneth Anger, The New York City Ballet, The Jewish Museum), dance videos, motion graphics/station logos (Tokyo Broadcasting; WNYC/NY), and commissioned work (Tokyo Broadcasting System). Recently she created video projections for the opera The Mother of Us All, a production of The Metropolitan Museum, Juilliard School, and New York Philharmonic.
Fitzgerald's work is in collections of major museums, has twice been in the Whitney Museum of American Art Biennial, and has garnered multiple prizes at film festivals. She has received grants from The New York State Council on the Arts,  National Endowment for the Arts, The Rockefeller Foundation, Japan Foundation, and a residency in Korea through the Asian Cultural Council. Her work is distributed by Electronic Arts Intermix, New York.

Bruce Zeines, The Art and Music of Bruce Zeines
www.theartofbrucezeines.com
Bruce Zeines has 40-plus years of diverse experience as a creative professional working as a graphic designer, art director, retoucher, letterer, and illustrator. Life long advocate of self learning, he has studied myth and folklore extensively, classical guitar, Tai Chi, and has been a strong proponent of democratic education.