Poetry, Fiction, Music, Theater, and Film
SUN., SEPT. 26
Live and In-Person at
Freddy's Bar and Backroom
627 5th Ave.
South Slope, Brooklyn
Directions: R to Prospect Avenue
Venue is between 17th and 18th sts.
$5 suggested
The event will also be streamed via Facebook Live
https://www.facebook.com/groups/115605743040
And it will be available online in full the next day at
https://www.youtube.com/channel/UCGD_RIKdy7P9fdpIugMgoLg/featured
2:00 p.m. Olena Jennings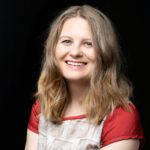 Olena Jennings is the author of the poetry collection Songs from an Apartment and the chapbook Memory Project. Her translation with Oksana Lutsyshyna of Artem Chekh's Absolute Zero was released in 2020 by Glagoslav. Her poetry has been published in KGB Bar Lit, Live Mag, and Sensitive Skin. Her novel Temporary Shelter, an excerpt of which was published in Boog City, is forthcoming this year from Cervena Barva Press. She is the founder and curator of the Poets of Queens reading series. Iryna Sosnovska photo.
2:10 p.m. Deborah Pintonelli
www.literaryorphans.org/playdb/leaving-
deborah-pintonelli/https://www.redfez.net/fiction/swim-930
www.redfez.net/fiction/the-bear-1004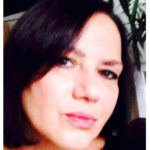 Deborah Pintonelli is the author of Meat and Memory (poetry) and Ego Monkey (stories), and several novels. She has won awards from the Illinois Arts Council, PEN Midwest, the National Association of Arts and Letters, and is a 2018 recipient of an Acker award. Her stories and essays have been published by Gargoyle, Conjunctions, Ikon, Tribes, Autonomedia, Criminal Class Press, Chicago Literati, Literary Orphans, Vida, and Sensitive Skin. The essays "Darkness and Light" and "Leaving Her" have been used worldwide on online teaching sites about the essay. She is included in the anthology Up Is Up, But So Is Down: New York's Downtown Literary Scene, 1974-1992, and in anthologies by NYU Press, Autonomedia, Thin Ice Press, and Arbre a Cames Editions. She lives in New York City.
2:20 p.m. Jim Feast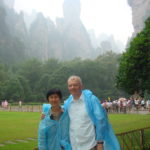 Jim Feast has published two books of poetry, one about his wife called Time Extends Life to Those Who Survive: Poems for Nhi Chung (Fly by Night) and one as an homage to his mentor, painter Lady Bunny, A Strange Awakening of Light that Takes the Place of Dawn (Autonomedia).
2:30 p.m. Chris Rael
www.youtube.com/playlist?list=PLXrP35r_kzgHYPYVJz-fsyY6cHgdKHWrq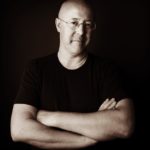 Chris Rael is an eclectic American composer, singer, instrumentalist, and writer. Founder and leader of Indo-pop band Church of Betty, based in New York City. He has released 25 albums, collaborating with artists from around the world. Rael was a pioneer in the progressive music movement at the original Knitting Factory in New York in the 1980s. Throughout the '90s, he studied Hindustani classical singing and sitar in Varanasi, India, forging a world-orchestral-pop style. Always an avid lyricist, he has taken to the written word in recent years and is thrilled to participate in the Welcome to Boog City 15 Arts Festival. Gil Ronen photo.
2:40 p.m. Mitch Manning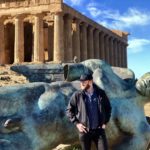 Mitch Manning is the author of city of water (Arrowsmith Press). He's taught poetry in central China and his poems have been read in Basra, southern Iraq as part of the Boston to Basra Project. He teaches in the English and labor studies programs at UMass Boston, and was an associate director at the Joiner Institute for the Study of War and Social Consequences. He was a contributing editor for Consequence magazine and is founder of No Infinite, a journal of poetry, art, and protest. Poems and interviews published in Battery Journal, The Doris, Boog City, Let The Bucket Down, Consequence, Sundial, Hollow, Gaff, and more.
2:50 p.m. Tanya Larkin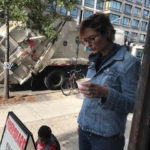 Tanya Larkin is a poet and writer who lives in Somerville, Mass. She teaches poetry writing at Tufts University and is part of a pop-up poetry typewriter assembly line called First Impressions. Her most recent work, a lyric essay called "The Path," can be found at The Critical Flame.
3:00 p.m. Micah Zevin
bigother.com/2019/07/17/five-poems-by-micah-zevin/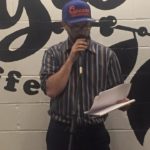 Micah Zevin is a librarian poet living in Jackson Heights, Queens, N.Y. He has published articles and poems at The Otter, the Newtown Literary Journal and Blog, Poetry and Politics, Reality Beach, Jokes Review, Post (Blank), the American Journal of Poetry, The Tower Journal, Five2OneMagazine, the What Rough Beast Series at Indolent Books, Heavy Feather Review, Big Other, The Bowery Gothic, Brooklyn Vol. 1., The Poets of Queens Anthology, and Narrative Northeast. His first book of poems, Metal, Heavy was published in 2020 from Olena Jennings and Poets of Queens Press. He created/curates an open mic/poetry prompt workshop called The Risk of Discovery Reading Series at Blue Cups in Woodside, Queens, N.Y. and currently, virtually.
3:10 p.m. Kenning JP Garcia
Instagram @kenyjpgarcia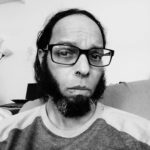 Kenning JP García is a diarist and antipoet. Xe is the author of the notvel Of (What Place Meant) (West Vine Press) as well as Furthermore (If And Only If Press) and various postmodernist sci-fi/fantasy epics. Xe works the graveyard shift pushing a broom around one of America's biggest boxstores, but, by day, xe can be found posting memes on Instagram.
3:20 p.m. Miwa Gemini (music)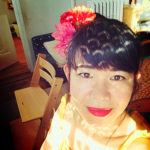 Hello! My name is Miwa, but I go by Miwa Gemini since I do like being a Gemini. I've been writing songs since I can remember and I was lucky enough to be classically trained in piano and entirely self taught in guitar. I enjoy the songwriting process, which is to me like a treasure hunt—sometimes I dig and dig and find nothing, and sometimes I spot one in a garbage can.
3:50 p.m. Aron Blue-music
(See Fri. Sept. 24)
4:20 p.m. Jason Trachtenburg-music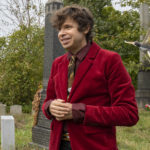 Jason Trachtenburg is best known for his role as "The Dad" in the long running Off-Broadway and Indie-rock act The Trachtenburg Family Slideshow Players. He has appeared on Late Night with Conan O'Brien, MTV, VH1, Sundance Channel, The Bonnaroo Fest, and is a multiple time award winner at the Edinburgh Festival Fringe. He has received feature coverage in The New York Times, The Los Angeles Times, The Guardian, Pitchfork, N.M.E., Spin, and many more. He has given a T.E.D. talk, and his band's debut album (Vintage Slide Collections From Seattle, Vol. 1) reached #79 in the CMJ charts. Jason's first musical, Dr. Glassheart – A Modern-Day Medical Musical Comedy is being developed into a podcast. His current musical, Me and Lee – The Musical is the authorized musical adaptation of the historical auto-biography of Judyth Vary Baker: Teen Science Superstar, witness to history, and secret girlfriend of Lee Harvey Oswald in 1963. Jason is the leader of the Indie-Big Band The Pendulum Swings, and also leads the alt-country band The Watersheds and the pop band The Type. Jason is the president of the 4th St. Food Co-op in the East Village.
4:50 p.m. King Dutch (music)
(See Fri. Sept. 24)
YouTube Playlist and Facebook Live Only
Facebook Live https://www.facebook.com/groups/115605743040
and
YouTube https://www.youtube.com/channel/UCGD_RIKdy7P9fdpIugMgoLg

For our video viewers we're asking for $5,
which you can send via
https://www.paypal.com/us/home to editor@boogcity.com or
https://www.venmo.com to David Kirschenbaum
7:00 p.m. 16th Boog Poets Theater Festival
—Molly Kirschner, A scene from L'appel du vide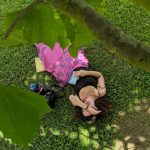 Molly Kirschner (playwright) is a resident playwright of Rising Sun Performance Company. Her play L'appel du Vide was a finalist for ThinkTank Theatre's 2021 TYA Playwrights Festival. It had a workshop production at UNDER St. Marks Theater in New York City in 2017. A monologue from it was included in Best Men's Stage Monologues 2018, edited by Lawrence Harbison. Kirschner has published two books of poetry, and her poems have appeared in journals including The Southern Review, The New Ohio Review, and One Magazine. Her new manuscript was a finalist for the 2021 Four Way Books Levis Prize in Poetry.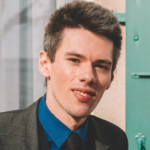 Keir Willett (Videographer/Simon) is a Ph.D. candidate and instructor in the philosophy department at Tulane University. He is excited to premiere this scene as a prelude to adapting Molly Kirschner's deeply philosophical play L'appel du Vide for the screen. He enjoyed playing Simon but is eager to retreat behind the camera!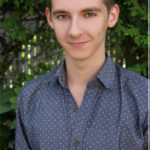 Tom Stilwell (Quentin) is an NYC-based actor/comedian/science nerd who really should've paid attention in Computer Science 101. Part of his learning has consisted of being in musicals at Yale like The Rocky Horror Show (Narrator) and The Drowsy Chaperone (George), and the other part has come from watching too many Sigourney Weaver films as a child. If you'd like to send him words of pity: ThomasRStilwell@gmail.com.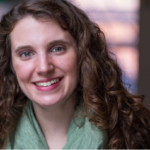 Kate Moore Heaney (director) (katemooreheaney.com) is artistic producer of Noor Theatre, a member of the literary staff at Long Wharf Theatre, and a founding steering committee member for the Middle Eastern and North African Theater Makers Alliance. She has directed and/or developed new work with The Civilians' R&D Group, New York Theatre Workshop, The Amoralists, The Flea, The Shakespeare Society, The 24 Hour Plays: Nationals, and other NYC companies. B.A.: Yale.
—Sherry Friedman, Will Will While Woody Would Not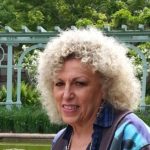 Sherry Friedman is a playwright, journalist, awarding-winning educator, Fulbright scholar, and activist. She studied at AADA, NYU Tisch, and Dramatists Guild with Tina Howe. Her plays have been developed/workshopped at Garrison Institute, Primary Stages ESPA, P.A.G.E.S., Roland Tec, Dramatists Guild, and Polaris North. Numerous productions include the New Perspectives Theatre Company, the Cherry Lane, EstroGenius Festival, OutCast Productions Pandemonium Festival, and the upcoming Strawberry One Act Festival. As a journalist, she has written for The New York Times, Newsday, New York Magazine, TimeOut NewYork, Writer's Digest, Cosmopolitan, and many regional newspapers. While teaching, she founded the nationally recognized Mark Twain Wonder Writers Workshop for talented NYC student writers. Proud memberships include Dramatists Guild, League of Professional Theatre Women, Honor Roll!, and Polaris North. Sherry is thrilled to be part of the Poets Theater at the Welcome to Boog City Arts Festival.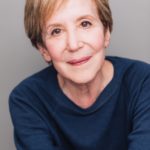 Elsie James (Georgette) is a New York City actress. Roles include Amanda in The Glass Menagerie at Walker St. Theater and the nurse in Medea at the Cocteau Rep. Her favorite thing is working on exciting new characters like Georgette.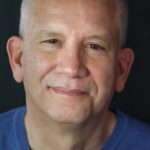 John Torres (Woody Allen) is a life-long actor whose credits include Last Days of Judas Iscariot, Jesus Hopped the 'A' Train, Oslo, Uncle Vanya, Next Fall, and Picasso at the Lapine Agile, at venues including Theater for the New City, 45th Street Playhouse, Abrons Arts Center, and T. Schreiber Studio. John thanks Sherry and our cast for their time and talent.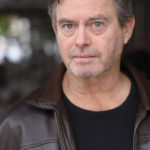 John Payne is a big fan of Shakespeare, so getting to play him is just a wonderful treat!! He has been studying Shakespeare with Geoffrey Owens for several years, as well as Scene Study with Michael Beckett and Austin Pendleton at HB Studio. Thanks to Sherry for writing this marvelous fun piece, and to John Torres, Elsie, and Allan for embarking on this crazy journey with me.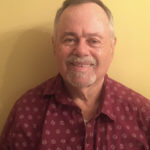 Allan Yashin (Ed, Georgette's husband) has had dozens of his plays performed in venues throughout New York. He is a member of Polaris North Theater Cooperative and the UFT Players. Allan authored the novel Protected and co-authored with Milton Polsky the play collection Cry A Little, Laugh A Lot.


—Terese Svoboda, Four poems from Theatrix: Poetry Plays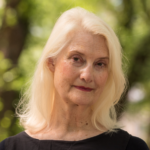 Terese Svoboda (author, videomaker) is the author of 19 books of fiction, memoir, poetry, biography, and translation. She's also screened her 15 videos nationally and internationally. Her new book Theatrix: Play Poems is her first hybrid work. She says, "With Theatrix: Play Poems' wonderful, weird cover by China Marks acting as a warning to anyone who thinks they're going to read pleasant little plays, I'm presenting those that illustrate its diversity of approach and performance."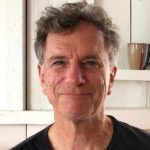 Steve Bull is a serial entrepreneur and a member of the Amateur Comedy Club.







—Austin Alexis, A scene from Two Wrongs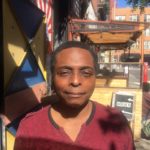 Austin Alexis is the author of the full-length poetry collection Privacy Issues (Broadside Lotus Press, Naomi Madgett Poetry Award) and two chapbooks published by Poets Wear Prada. His fiction, essays, reviews, and poetry have appeared in Maintenant, Barrow Street, Paterson Literary Review, The Journal, Flash Boulevard, Indolent Books Website "Poem of the Week," Great Weather for Media Website "Flash Fiction of the Month," Connecticut River Review; and the anthologies Paper Teller Diorama (Great Weather for Media Press), Rabbit Ears: TV Poems (NY Quarterly Books); and elsewhere. His plays have been performed at the Samuel French Short Plays Festival, Performance Space 122, and other venues. This piece is a scene from Two Wrongs, a play-in-progress about a woman whose son is hunted by law enforcement for injuring a police officer and whose husband is in prison for a crime he didn't commit.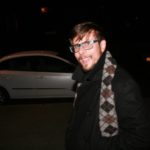 Jason Gallagher is a writer, teacher, actor who has been acting semi-professionally since the age of seven. He was a contributing editor at Evergreen Review and a member of The Unbearables collective. He lives in St. Louis, with his wife, fellow poet, Brendaliz Guerrero.


Eve Packer
(See Sat. Sept. 25, 2:20 p.m.)
—Natalie Osborne, Dragon Rider Visits Vermont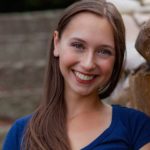 Natalie Osborne is a writer, actor, and occasional stilt-walker. She is an alumna of Bennington College, where she studied drama and anthropology. She's been a member of the Dramatist Guild of America since 2015. Her work has had staged readings at Casa de Beverley, Upstart Theatre, and The Classic Theatre of Harlem. Dragon Rider Visits Vermont first premiered at the Otherworld Theatre Company in Chicago. Natalie's very excited to see the play debut in her home city. This play is part of an anthology series that is now available on Amazon and as an audiobook narrated by the playwright.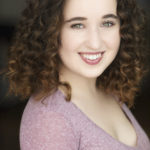 Ellie Sondock is excited to be in a play written by the amazing Natalie Osborne. Ellie is a New York based, neurodiverse, actress and singer. She is currently a resident company member of EPIC Players. Also she is not really a dragon if anyone was wondering.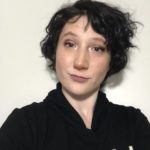 Hope Rubeo began acting classes and workshops at the age of eight years old. By her teens, she was learning and performing Shakespeare in local youth theater programs. In her adulthood, it was Hope's love of Shakespeare and history that inspired her to begin performing at Renaissance festivals all over the North East. During those festivals, she has had the honor of portraying everything from villagers to fairies to an assistant in a knife-throwing show! A New York City resident since 2018, Hope pursues film acting and wants to expand her craft and career beyond interactive, immersive theater–although you can still convince her to perform at your local Renaissance festival if you ask real nice.
—Gayther Myers, A scene from Acting Othello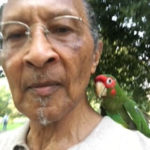 Gayther Myers (author, director) is a Yale Drama School alumnus who has been active on the off-off-Broadway scene for quite a number of years. He has directed, written, or played in such pieces as Memphis Aside; Hot Gilly Mo; Oh, Lord What a Morning; and many others.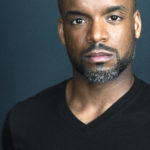 Kevin Allen (Harold) is an actor, writer, model, yoga teacher, and a native New Yorker. This year, Kevin played movie star Chris Price in the 2021 O'Neill Award Finalist play Abigail. Kevin played Juror #10 in 12 Mo' Angry Men in Newark's inaugural Theater In The Park; an updated version of Reginald Rose's classic play 12 Angry Men, entitled 12 Mo' Angry Men will open at Teatro LATEA this fall as part of NY Winterfest.[Kevin played Juror #10 in 12 Mo' Angry Men, an updated version of Reginald Rose's classic play 12 Angry Men, in Newark's inaugural Theater In The Park. This updated version will open at Teatro LATEA this fall as part of NY Winterfest.]
As a writer, Kevin is a Black List quarterfinalist and a Big Apple Film Festival semifinalist. He's also a member of the Writer's Guild of America. When he's not performing or writing, Kevin serves as a faculty member and board member at the Iyengar Yoga Institute of New York. He loves teaching adults and children about the art, science, and philosophy of yoga. Kevin's also a graduate of Dartmouth College, where he majored in government. In 2019, Kevin moved into an elevator building, finally fulfilling a lifelong dream of not having to carry laundry up and down the stairs.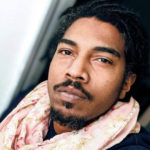 Aaron Ronstin Smith (Sam) was born in 1983 in Newark, N.J. to Robert and Karen Smith. Ronstin has been performing since he was 9 years old, when he was picked to sing on the Planet Me album Whales of the World, on a song called "The way of the whales." Throughout elementary school, high school, and college, Ronstin spent much of his time either acting onstage or helping with the stage crew, while obtaining his degree in music education. He is focused on being realistic and believable in his roles. He can use multiple regional accents and has been trained in stage combat as well as the use of firearms, knives, and swords.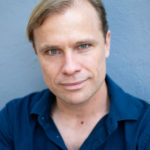 John Stillwaggon (Jack) has appeared Off-Broadway in Swan Lake: The Rock Opera; Once Upon a Mattress; The Deciders; The Last One Left. NYC Equity Showcase: Hamlet (title); Othello (Iago); Romeo & Juliet (Mercutio); Guys & Dolls (Sky); The Sound of Music (Paper Mill Playhouse). National Tours: As You Like It; Tartuffe; Jungle Book; Treasure Island. TV/Film: The Marvelous Mrs. Maisel; Succession; The Good Fight; Gossip Girl; Law & Order; CSI: NY; Chappelle's Show. M.F.A in Acting (CUNY Brooklyn). One of the Top Ten Off-Off Broadway Professionals in NYC (reviewfix.com). Love to Carolyn. Proud to be a part of this great team!
Sarah Zinsser (Danielle)
Stoimen Vassilev (videographer) worked for years as a camera operator in live television studio productions in his native Sofia, Bulgaria. His film The Soul Has No Ethnic Origin was presented at the Cannes Festival in 2008 and was a finalist in the New York International Independent Film Festival.
9:00 p.m. Short Films, Episode Two
Butterfly Line/Intro
Matt Kohn, www.mattkohn.net
Director of Call it Democracy, Our Tall Man, and host of Speakeasy Cinema
Oblivion
Ren Gyo Soh, www.rengyosoh.com,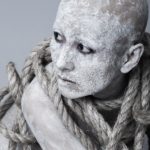 Yoshiko Sienkiewicz (AKA Yokko) is an award-winning Japanese artist, whose work has been presented across the U.S.A. and Europe. She has acted in, devised, and choreographed a variety of local and international shows and films. Most recently, her Butoh work has been seen in several music videos, including I Don't Know Where We Went Wrong (HOKO) and Ready To Let Go (Cage The Elephant). She is the artistic director of the Butoh Theatre Group, Ren Gyo Soh.
Well I Tried to Make It Sunday, But I Got So Damned Depressed
Gregory Crosby, speakingpicture.com/
Gregory Crosby is the author of Said No One Ever and Walking Away From Explosions in Slow Motion. He's just a song and dance man, really.
It's Like A Mirror – Mob Scene
Hsia-Jung Chang, www.mandalastudio.com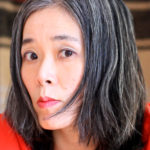 Videographer/Composer/Pianist Hsia-Jung Chang lives in New York City, where she performed frequently on the Piano Lunch Series. In 2002 she formed the independent record label Mandala Studio LLC with her mother, composer/yodeler/guitarist/TV star Ho Lan, and her sister, singer/pianist/Grammy-nominated recording engineer Hsi-Ling Chang. Since then the three artists have combined their talents to produce first-rate recordings and mind-bending music videos, many featured in the 2014 DVD Heart's Wish.
In addition to numerous live performance videos of herself and of her colleagues, Chang has published two documentary interviews on the YouTube channel Mandala Studio Interviews. The first is an eight-segment interview from 2012 with legendary pianist Abbey Simon, the last of the Golden Age of pianists. The second is an eight-segment interview from 2015 with radio personality/conductor Verne Windham of KPBX Radio. Most recently Chang's label Mandala Studio has been releasing her compositions in the varied styles of funk, gospel, and pop, in which Chang sings all of the parts. You can hear them on streaming services including Apple Music, Spotify, Hungama, and Amazon.
Jerry and Elaine
Oren Bloedow,elysianmusic.com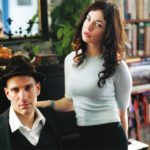 Oren Bloedow is an American singer, guitarist, and composer. He founded the band Elysian Fields in 1995 with Jennifer Charles and they have recorded many albums. Bloedow's affiliations include Phillip Johnston, Bobby Previte, Wayne Horvitz, Dr. John, Otis Rush, Johnny Copeland, and Paul Butterfield shortly before he died. He recorded an album with Medeski, Martin and Wood for Knitting Factory and played bass as a member of The Lounge Lizards. He has also worked with Chocolate Genius, Lizz Wright, Meshell Ndegeocello, Martha Wainwright, and Yerba Buena. As a solo act he has worked with Elysian Fields, Ed Pastorini, and 101 Crustaceans. He performed with La Mar Enfortuna at the Jewish Culture Festival in Kraków.
Dear Creative One
Shanta Lee Gander, shantaleegander.com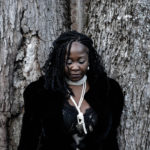 Shanta Lee Gander is a writer, photographer, and journalist whose work has been featured in many publications. Shanta Lee's photojournalism and art criticisms have been featured on Vermont Public Radio (VPR.org) and she is the 2020 recipient of the Arthur Williams Award for Meritorious Service to the Arts and named as Diode Editions full-length book contest winner for her June 2021 debut poetry compilation, Ghettoclaustrophobia: Dreamin of Mama While Trying to Speak Woman in Woke Tongues, which has received an honorable mention for the Sheila Margaret Motton prize.
Gif The Job
Marjorie LeWit, vimeo.com/channels/itsmarge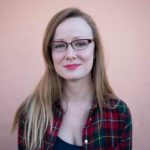 Marjorie LeWit is a New York-based director and writer with work ranging from theatre to short and feature-length films, music videos, and documentaries. Her short film Stronger Than Pretty screened at a small theater in Park City during the Sundance Film Festival. As a director at Defiance Theatre Company in California, she earned a NoHo Fringe Award and was nominated for three Valley Theatre Awards. In 2019, she joined Theatre 68 where she met Annie Lanzillotto and directed her show Feed Time. During the pandemic, she was able to direct a fully staged full-length play via zoom with members of Theatre 68 and directed a 30-second spot for NYC for the #NewYorkTough Wear a Mask campaign. LeWit has directed several music videos, two of which were for the Kleban Award-winner Daniel Zaitchik.
Jon Leon Torn, From "The Scientist" by John C Lilly
Stresseelbee & Friends, Vegetable Slave
(See Sat., 10:00 p.m. Short Films, Episode One)
Katy Bohinc, Blinking Cursor Kind of Day
(See Sat., 10:00 p.m. Short Films, Episode One)

Stan Harrison, DiggaDigga DogaDogaDog
(See Sat., 10:00 p.m. Short Films, Episode One)