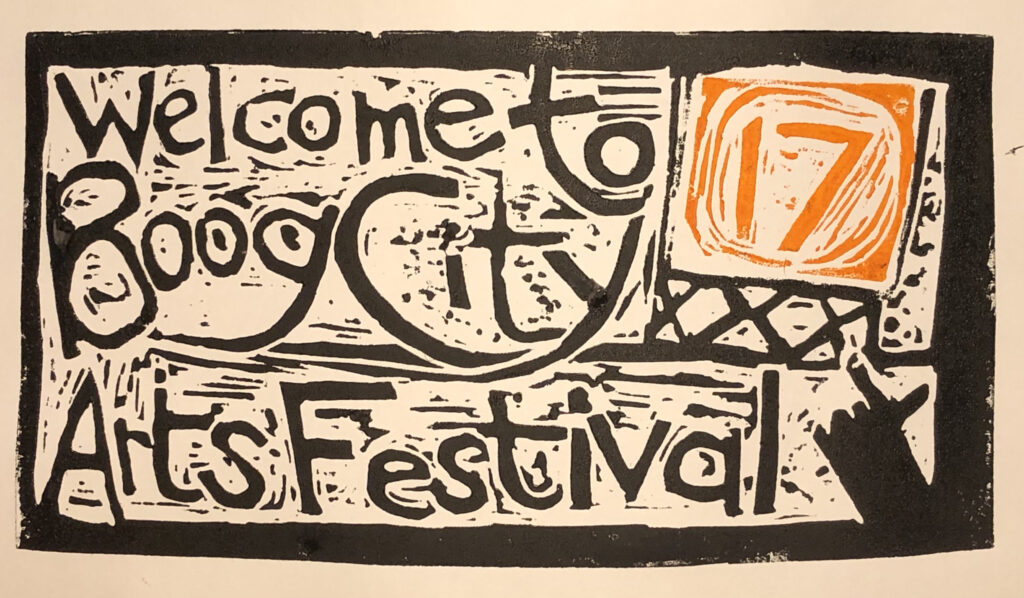 Who's Performing and How and When to Watch
Sun. Sept. 10
Young Ethel's
506 5th Ave.
Park Slope, Brooklyn
Directions: F, G, R to 4th Ave./9th St.
Venue is between 12th and 13th sts.
$8 suggested
https://venmo.com/u/David-Kirschenbaum-1
Thank you for your continued support
The event will also be streamed via Facebook Live
https://www.facebook.com/groups/115605743040
And it will be available online in full the next day at
https://www.youtube.com/channel/UCGD_RIKdy7P9fdpIugMgoLg/featured
Doors at 1:30 p.m.
Event Starts at 2:00 p.m. SHARP
2:00 p.m. Keyshawn Griffith (essayist)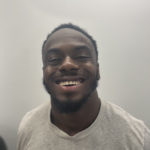 Keyshawn Griffith is finishing his M.F.A. at St. Francis College, with a concentration in novel writing. His passion for writing drives him to not only publish novels with black protagonists, but to also become a college professor that furthers students' ability to write well and experience African-American literature.
2:10 p.m. Amie Souza Reilly (essayist)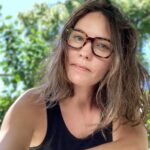 Amie Souza Reilly holds an M.A. in English Literature from Fordham University and an M.F.A. from Fairfield University, where she was the recipient of the Fairfield Fellowship in 2019. Her most recent work can be found in Wigleaf, HAD, The Chestnut Review, The Atticus Review, Catapult, SmokeLong Quarterly, Barren, Pidgeonholes, and elsewhere. She teaches and is the writer in residence at Sacred Heart University in Connecticut and is at work on a collection of hybrid-genre essays.
2:20 p.m. Emily Edwards (essayist)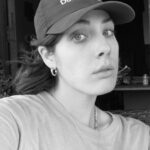 Emily Lynell Edwards is an assistant professor of digital humanities in Brooklyn. When she's not teaching students about metadata, she's moonlighting as a general editor at Digital Humanities Quarterly. Her serious academic book, Digital Islamophobia: Tracking a Far-Right Crisis, is coming out with De Gruyter this fall. She's also working on a novel about digital archiving in a futuristic corporate dystopia starring a hard-to-like heroine. She is a fan of cyberspace and iced Americanos.
2:30 p.m. Jon Asmundsson (essayist)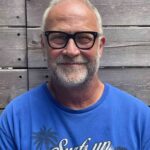 Jon Asmundsson works as an editor at a financial magazine and lives in Brooklyn. 
2:40 p.m. Stephen Williams (essayist)
www.instagram.com/lilfrobigfro/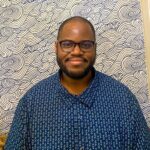 Stephen Williams is a writer and podcast host from Brooklyn. He graduated St, Francis College, where he studied creative writing. His writing style blends imaginative metaphors, and emotional themes packaged through an internal monologue. He enjoys film, anime, and nerd culture (Evil Dead, Dragonball Z, etc.).
2:50 p.m. Philip Dray (essayist)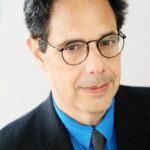 Philip Dray is the author of nine books of American cultural and political history, most recently A Lynching at Port Jervis: Race and Reckoning in the Gilded Age.  He teaches in the Journalism + Design Department at Eugene Lang College and lives in Brooklyn.
3:00 p.m. Plastic Beef (music)
https://www.facebook.com/profile.php?id=100090120803793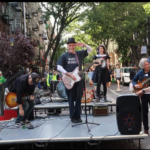 From every corner of New York City's underground music scene comes the band Plastic Beef. Plastic Beef is a South Brooklyn music project created in 1994 by drummer Joe Filosa. 
This iteration of Plastic Beef came from Joe trying to retire, moving to Florida, and deciding he would rather retire in rock in Brooklyn. Joe pulled MILF & DILF, a local novelty duo, Punk Rock legend Brian Dillon, virtuoso guitar player Joe Vasquez, and back up singer Christine Hackett, all to be in their six-piece pile of rock music.
Each musician in Plastic Beef hails from a different music scene. Filosa is a Dead Head; Brian, Sharissa, and Joe Vasquez are all from the punk scene; Gf Newland is a Beatles maniac; and Christine Hackett is your straight-ahead soul rocker. The combination of musical influences creates a uniquely New York rock sound. They play songs from other NYC artists, covers, and their own original songs. 
3:30 p.m. Athena Devlin (essayist)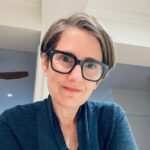 Athena Devlin is an associate professor of literature and American studies at St. Francis College. She writes on gender, race, and American popular culture. Her book, Between Profits and Primitivism was published by Routledge. She earned her Master's and Ph.D. at the University of Massachusetts at Amherst and her B.A. at Barnard College. 
3:40 p.m. Jennifer Wingate (essayist)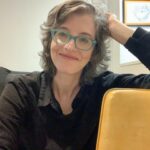 Jen Wingate teaches art history at St. Francis College. After writing about WWI and memorials for a long time, she's been working on a new book, "At Home with Political Portraits: Photographs of the Domestic Display of U.S. Presidents." 
3:50 p.m. Rose Thomas Bannister (essayist)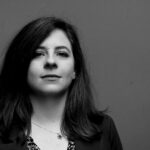 Rose Thomas Bannister is a songwriter, sommelier, essayist and poet. Adopted by fundamentalists and raised in isolation in rural Nebraska, Rose Thomas changed her destiny with a creative writing degree from the University of Nebraska-Lincoln and a move to New York City. She writes and makes films about wine, language, travel, and culture for her project Modo di Bere, and she performs her original folk songs in Brooklyn and around the world. 
4:00 p.m. Jive Poetic (essayist)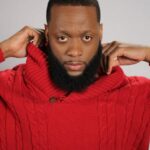 Jive Poetic is the founder of the Insurgent Poets' Society, Carnival Slam: Cultural Exchange, and co-founder of the Brooklyn Poetry Slam. His work has been showcased on TVONE's Lexus Verses and Flow, PBS NewsHour, and BET. He has published with the Academy of American Poets; No, Dear Magazine; and Toss The Earth. Jive curates and hosts the Friday Night Slam at the Nuyorican Poets Café. When he is not touring or hosting, Jive teaches performance poetry and hip–hop workshops to at-risk youth in New York City and the surrounding tri-state area.
4:10 p.m. Elizabeth Albrecht (essayist)
https://twofiftyone.net/2021/03/21/how-to-deal-with-misfortune/

Elizabeth Albrecht's plays, including Jazz, have been performed in the Ensemble Studio Theatre's One Act Play Marathon and Octoberfest. She is a  MacDowell Colony Fellow, has been a guest at Yaddo, and her most recent writing appeared in The American Bystander and  J Journal: New Writing on Justice. 
4:20 p.m. Lynne Sachs (essayist)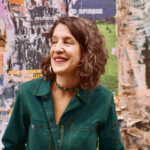 Lynne Sachs is an experimental filmmaker and poet living in Brooklyn. Over the last four decades, she has created cinematic works that defy genre through the use of hybrid forms and cross-disciplinary collaboration, incorporating elements of the essay film, documentary, performance, and collage. Her films and poems explore the intricate relationship between personal observations and broader historical experiences. Working from a feminist perspective, she investigates connections between the body, the camera, and the materiality of film itself. Sachs uses letters, archives, diaries, poetry, and music to take us on a critical journey through reality and memory. Retrospectives of her work have been presented at The Museum of the Moving Image, Sheffield Doc/Fest, Buenos Aires International Festival of Independent Cinema, Cork Film Festival, China Women's Film Festival, and Costa Rica Int'l Festival de Cine. Tender Buttons Press published Lynne's book Year by Year Poems. Inés Espinosa López photo.
4:30 p.m. Barbiana Complex (music)
www.facebook.com/profile.php?id=100027116812863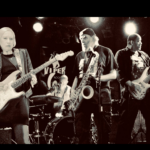 A Hoboken, N.J.-based art/noise/improv ensemble featuring Barbara Solsky (vocals/guitar), Mike McCann (drums/percussion), Warren Kitt (bass), and Elliott Levin (sax/flute), Barbiana Complex has performed at legendary venues such as CBGBs, Continental, Bowery Electric, Maxwell's, and The Viper Room. Described by Chuck Eddy of Rolling Stone as "thick, sprawling, psychedelic fuzz goth," Barbiana Complex has performed and/or recorded with David First, Elliott Levin, and Daniel Carter, among other artists. Barbiana Complex's latest recording, Glamour of Evil, has received radio airplay on the East and West coasts.
5:00 p.m. Oliver Katz (poet)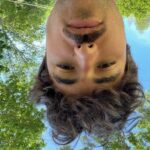 Oliver Katz is a musician, filmmaker, and writer living in New York City. A recent University of California, Berkeley, graduate, Katz is working on a number of documentary projects, including one on the history of poetry in the San Francisco Bay Area, featuring interviews with Anne Waldman, Joanne Kyger, Bill Berkson, and others. You might also find him playing live music with various bands, most recently at Heaven Can Wait in the East Village.
5:10 p.m. Jerome Sala (poet)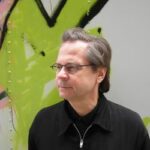 Jerome Sala's latest book is How Much? New and Selected Poems (NYQ Books).  Other books include cult classics such as Corporations Are People, Too! (NYQ Books), The Cheapskates (Lunar Chandelier), and Look Slimmer Instantly (Soft Skull). His work appears in Pathetic Literature (Grove Atlantic) and two editions of Best American Poetry (Scribners). His blog, on poetry, pop culture and everyday life, is espresso bongo.
5:20 p.m. Elaine Equi (poet)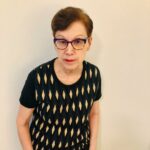 Elaine Equi is the author of many books including Ripple Effect: New and Selected Poems, and, most recently, The Intangibles. A new collection, Out of the Blank, is forthcoming from Coffee House Press. She is also the guest editor of Best American Poetry 2023.
5:30 p.m. Thomas Fink (poet)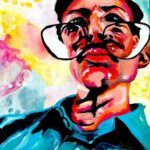 Thomas Fink has published 12 books of poetry—most recently Zeugma and A Pageant for Every Addiction (both Marsh Hawk Press), the latter written collaboratively with Maya D. Mason. His Selected Poems & Poetic Series appeared in 2016. He is the author of Reading Poetry with College and University Students: Overcoming Barriers and Deepening Engagement (Bloomsbury Academic), as well as two books of criticism, and three edited anthologies. His work appeared in Best American Poetry 2007. Fink's paintings hang in various collections. He is Professor of English at CUNY-LaGuardia. Image "Thomas Fink," by Maya Mason, oil on canvas, 2011.
5:45 p.m. Rachel Abramowitz (poet)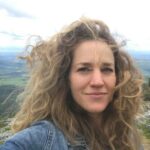 Rachel Abramowitz is the author of The Birthday of the Dead, winner of the 2021 Marystina Santiestevan prize from Conduit Books, the chapbooks The Puzzle Monster (Factory Hollow Press), winner of the 2021 Tomaž Šalamun prize, and Gut Lust (Burnside Review Press), winner of the 2019 Burnside Review prize.
5:55 p.m. Senoritis featuring Kellie & Luigi (music)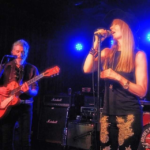 Senioritis is Kellie Anne Specter and Luigi Babe Scorcia. Senioritis plays a combination of rock, pop, swing, and blues in a blend of originals and "original covers." Scorcia has had a storied career as a musician and performer, recording and touring with legends like Johnny Thunders and Bo Diddley. He is also an actor and has been in several movies and TV shows. Specter has worked in media and entertainment, including CBS, PBS, The Greek Theatre, and A&M Records. She began singing with Luigi in 2021. Senioritis has performed at Arlene's Grocery, Tompkins Square Park, Parkside Lounge, Berlin, Hard Swallow, and community gardens all over the Lower East Side.
6:25 p.m. Boog City Classic Albums Live presents
 for its 30th anniversary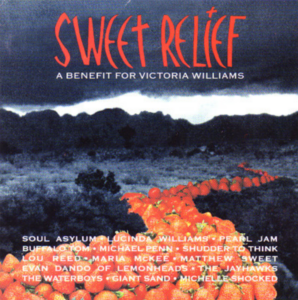 Sweet Relief: A Benefit for Victoria Williams
Steven Klett

"Summer of Drugs" (Soul Asylum)
"Main Road" (Lucinda Williams)
"Crazy Mary" (Pearl Jam) 
Steven Klett is a writer, poet, and musician. He is the singer and guitarist of the band Undercover Rabbis and has a solo acoustic career.
https://stevenklettacoustic.bandcamp.com/album/death-drive-at-happy-hour
Todd Carlstrom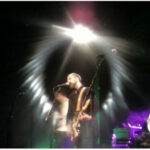 "Merry Go Round" (Buffalo Tom)
"Weeds" (Michael Penn)
"Animal Wild" (Shudder to Think)
Todd Carlstrom (www.facebook.com/toddcarlstromandtheclamour/) has been arguing for more stage time with the venues of NYC since the mid-'90s. He's performed in bands (The Domestics, Heroes of the Alamo, The Dirty Vicars) and solo with or without his band The Clamour. Of late, his wife Michele and he have been playing as Todd & Michele. His songs won a 2015 Best Music award at NYC Web Fest for "R+J (The Web Series)." Besides music, he's an actor, playwright, teaching artist, and pro Dungeon Master for Slope Dungeoneering, which he founded. That's for Dungeons and Dragons. Not for, y'know, the other thing. Meaning naughty sexy time.
Ptr Kozlowski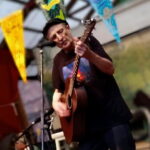 "Tarbelly and Featherfoot" (Lou Reed)
"Opelousas (Sweet Relief)" (Maria McKee)
"This Moment" (Matthew Sweet)
Ptr Kozlowski (www.youtube.com/ptrkoz) first learned guitar at sixties-style hootennanies and went on, in the '70s, to do covers of singer-songwriters like Jackson Browne, Stevie Nicks, Leonard Cohen, and others, performing alone and with a couple of singing groups. In the Eighties he joined downtown poet JD Rage in her East Village New Wave band, Baby Boom. They played CBGB's, A-7, and the SIN Club, among others,. and put out a 4-song EP. Along the way he's had over two dozen poems published in journals and anthologies. In recent years Ptr has been making videos of many poetry readings around NYC, hosted on his own YouTube page and those of others. Now living in Brooklyn, he reads and sings at New York-area open mics and readings. Didi Champagne photo.
Rew Starr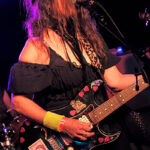 "Frying Pan" (Evan Dando)
"Lights" (The Jayhawks)
"Why Look at the Moon" (The Waterboys)
Crowned Miss Underground NYC, and dubbed a "firebrand" by The New York Times, Rew channels equal parts Courtney Love and a gothic version of Olivia Benson from Law & Order. Rew hosted ReW & WhO?, a web talk show, for many years. Rew Starr is an actress and a songwriter/artist signed with Manta Ray Records. Her song "u suck" won Punk Song of the Year on Pi- rate Radio of the Treasured Coast and was featured on The Bad Girls Club. ReW was featured on Love Lust or Run with Stacy London (TLC). She loves it all; film, theater, TV, dives, and stadiums! As The Village Voice noted, when summing up Rew, "This is what  you moved to New York for."
Didi Champagne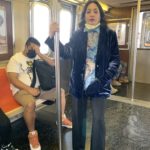 "Big Fish" (Giant Sand)
"Holy Spirit" (Michelle Shocked)
Didi Champagne has performed on NYC stages for close to 40 years. A fashioned musician (singer, bassist, composer, poet) has played CBGB's, The Bitter End, Webster Hall, The Limelight, The Continental, The Scrap Bar, and many other music venues. Her present band, Blueberry High Heels, features guitarist Gai, a music master's graduate based in Thailand, and drummer David, a graduate from The Berkelee College of Music. Blueberry High Heels has been around for over 10 years with a few CD's of original music available upon request. 
Champagne has also contributed her voice in the poetry circuit by attending readings at ABC no Rio with host JD Rage, Cornelia Street Cafe, Gargoyle Mechanique with Matthew Courtney, and countless other venues she was able to find through the three-tier poetry calender she used to pick up from St. Mark's Bookshop. She has also attended thousands of art exhibitions that she found inspiring which became an inspiration for her artwork. Her first book of poetry and art, Life of a Kalamata, is available upon request. Her work is a reflection of her past, present, and future. It is fresh and modern and hopes to inspire those around her. Please visit her page on facebook and check out the repertoire of activities she is involved in.