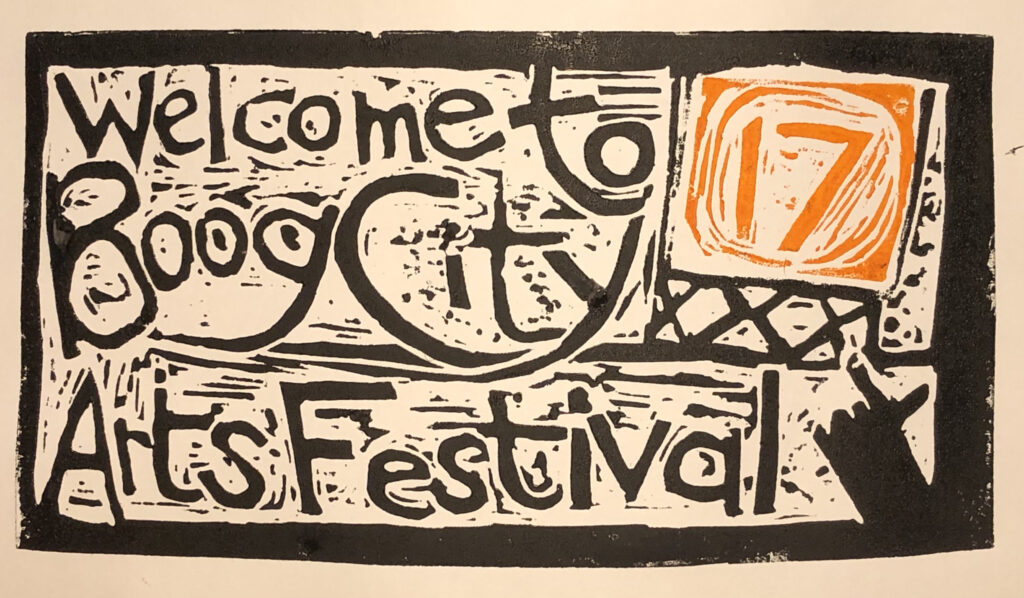 Who's Performing and How and When to Watch
Sat. Sept. 9
Unnameable Books
615 Vanderbilt Ave.
Brooklyn
Directions: 2, 3 to Grand Army Plaza,
C to Clinton-Washington avenues, Q to 7th Ave.
Venue is between St. Marks Avenue and Bergen Street
$8 suggested
https://venmo.com/u/David-Kirschenbaum-1
Thank you for your continued support
The event will also be streamed via Facebook Live
https://www.facebook.com/groups/115605743040
And it will be available online in full the next day at
https://www.youtube.com/channel/UCGD_RIKdy7P9fdpIugMgoLg/featured
1:00 p.m. Gregory Crosby (poet)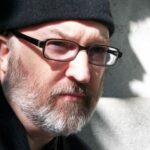 Gregory Crosby is the author of Said No One Ever (Brooklyn Arts Press) and Walking Away from Explosions in Slow Motion (The Operating System). He wears a hat. 
1:10 p.m. Tova Greene (poet)
tovaleahgreene.wixsite.com/poet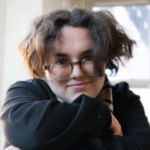 Tova Greene (they/them) is a non-binary, queer, jewish poet whose work has been featured or is upcoming in west trade review, old iron press, metatron press, voicemail poems, the eunoia review, midway journal, and others. Their debut collection lilac on the damned's breath was published via bottlecap press in june of 2022. Since 2022, they have been the programs director of the poetry society of new york. In this capacity, they are the creative director of the new york city poetry festival, the producer & host of psny's podcast having a coke with you sponsored by the radio drama network, a co-producer of the reading series there's a lot to unpack here, and on the editorial team of milk press. Tova is based in Brooklyn, and they live with their partner and co-parented cat, ms. sookie stackhouse.
1:20 p.m. Amy Lawless (poet)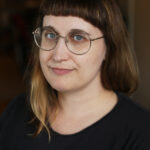 Amy Lawless is the author of the poetry collections My Dead and Broadax, both from Octopus Books. With Chris Cheney, she is the author of the hybrid book I Cry: The Desire to Be Rejected, out from Pioneer Works Press' Groundworks Series. A chapbook, A Woman Alone, was published by Sixth Finch in 2017. Theo Cote photo.
1:30 p.m. Kevin Davies (poet)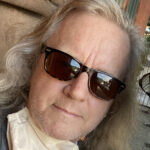 Kevin Davies' recent books are FPO and The Golden Age of Paraphernalia, both from Edge Books. He lives in Jackson Heights, Queens.
1:40 p.m. Deidre Kovac (poet)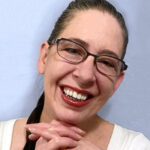 Deirdre Kovac is an editor and designer living in Brooklyn. She is a founding member of Subpress. Mannerism (Edge Books) is her first full-length book.
1:50 p.m. Alexandra Dine (poet)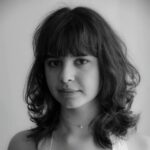 Alexandra Dine (pronouns: perceived) is a New York City-based poet, preschool teacher, and pianist. She runs literary events independently and as associate director of events for Brooklyn-based publisher Everybody Press. In her experimental poetry readings, spotlit on the space between, she strives to gasp through silence and walk at a slant, to drag beauty from the mundane; to learn through unnaming. Carlos Zozaya photo.
2:00 p.m. Gabriel Don (poet)
www.facebook.com/gabrieldoninnoparticularorder/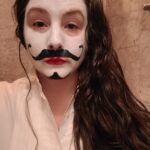 Gabriel Don is a multidisciplinary artist who works in a variety of mediums: a filmmaker, artist, photographer, singer, and writer. She has been published in numerous online and print publications. She undertook her M.F.A. in creative writing (fiction and non-fiction) at The New School, where she worked as the reading series and chapbook competition coordinator. Her poetry collection, Living Without Skin, was released with A Gathering of The Tribes, Fly By Night Press. Born in Australia, raised in Singapore and Dubai, Don now resides in New York City.
2:10 p.m. Ptr Kozlowski (music)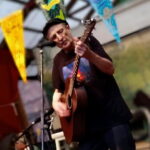 Ptr Kozlowski first learned guitar at sixties-style hootennanies and went on, in the '70s, to do covers of singer-songwriters like Jackson Browne, Stevie Nicks, Leonard Cohen, and others, performing alone and with a couple of singing groups. In the Eighties he joined downtown poet JD Rage in her East Village New Wave band, Baby Boom. They played CBGB's, A-7, and the SIN Club, among others,. and put out a 4-song EP. Along the way he's had over two dozen poems published in journals and anthologies. In recent years Ptr has been making videos of many poetry readings around NYC, hosted on his own YouTube page and those of others. Now living in Brooklyn, he reads and sings at New York-area open mics and readings. Didi Champagne photo.
2:40 p.m. GE Gresha (poet)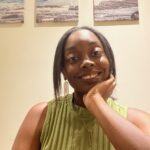 GE Gresha is a southern surrealist with a love for the unconventional. Gresha studied English Literature at BSC in her hometown, Birmingham, Ala. and intends to receive her M.F.A. in creative writing from Hunter College. Her work is influenced by mythology and classic literature as she strives to rekindle the art of storytelling. She reflects on the communal desperation of life in her lyrical poetry. Gresha is the author of Hollow Earth and is working to complete the second series of this collection.
2:50 p.m. Montana Agte-Studier (poet)
Montana Agte-Studier is a writer, musician, sculptor, painter, photographer, and amateur arborist living in Washington Heights, NYC. She holds a B.F.A. in jazz flute performance and a B.A. in arts in context with a focus on literature and music from The New School University. Her work is published in/forthcoming from Epiphany, The Ocotillo Review, New South, and The New Guard. These days, she can be found at her window watching the hawks, falcons, and single-engine planes swoop up and down the Hudson as a means of studying for her private pilot's license.
3:00 p.m. Barbara Henning (poet)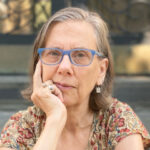 Barbara Henning is the author of five novels and eight collections of poetry, most recently a hybrid-biography of her mother's life, Ferne, a Detroit Story, named a 2023 Notable Book by the Library of Michigan (Spuyten Duyvil); a cross country tour journal, Poets on the Road (with Maureen Owen, City Point Press); a novel, Just Like That (Spuyten Duyvil); and a poetry collection, Digigram (United Artist Books) In the '90s, Henning was the editor and publisher of Long News: In the Short Century; she is also the editor of Looking Up Harryette Mullen, The Selected Prose of Bobbie Louise Hawkins, as well as editor and author of Prompt Book: Experiments for Writing Poetry and Fiction. She has taught for Naropa University and Long Island University, where she is professor emerita. Born in Detroit, she lives in Brooklyn. Michah Saperstein photo.
3:10 p.m. Johannes Göransson (poet)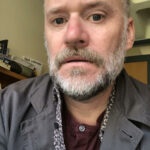 Johannes Göransson is the author of 10 books (most recently Summer and The New Quarantine) and the translator of books by such poets as Aase Berg and Ann Jäderlund. He is the co-editor of Action Books and teaches at the University of Notre Dame.
3:25 p.m. Patricia Spears Jones (poet)
P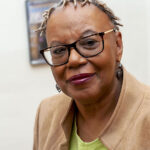 atricia Spears Jones is poet, playwright, anthologist, educator, and cultural activist is the winner of the 2017 Jackson Poetry Prize from Poets & Writers. She is author of The Beloved Community (Copper Canyon Press), A Lucent Fire: New and Selected Poems, and nine other poetry volumes. She's been anthologized in African American Poetry: 250 Years of Struggle and Song: Of Poetry and Protest: From Emmett Till to Trayvon Martin; 2017 Pushcart Prize XLI, Best of Small Presses; and Angles of Ascent: A Norton Anthology of Contemporary African American Poetry. Poems recently published in print and online in Prairie Schooner, Persimmon Tree, The New Yorker, The Brooklyn Rail, Ms. Muse, Plume, and CUTTHROAT: A Journal of the Arts. She edited THINK: Poems for Aretha Franklin's Inauguration Day Hat and Ordinary Women: An Anthology of New York City Women Poets. She has taught at St. Mark's Poetry Project, 92Y, Poets House, Community of Writers, Truro Center for the Arts, Fine Arts Work Center, Gemini Ink, Brooklyn Poets, Hugo House, Hurston-Wright, and as faculty at Hollins University, Adelphi University, CUNY, and Barnard College. She is organizer of the American Poets Congress and is a senior fellow emeritus of the Black Earth Institute.
3:35 p.m. Ethel Rackin (poet)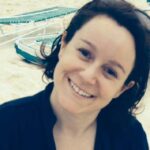 Ethel Rackin is the author of three books of poetry: The Forever Notes and National Jewish Book Award finalist Go On (both from Parlor Press); and Evening (Furniture Press). Her new text is Crafting Poems and Stories: A Guide to Creative Writing (Broadview Press). Her collaborative lyric sequence, "Soledad," written with Elizabeth Savage, was awarded the 2016 Thomas Merton Prize for Poetry of the Sacred by Elizabeth Robinson, and another collaborative sequence, "Silent e," is included in They Said: A Multi-Genre Anthology of Collaborative Writing (Black Lawrence Press). Her work has appeared in The American Poetry Review, Colorado Review, Columbia Poetry Review, Hotel Amerika, Jacket2, Kenyon Review, New England Review, Poetry Daily, Verse Daily, Volt, and other journals. She earned her M.F.A. from Bard College and her Ph.D. in English literature from Princeton University. A MacDowell fellow, she has taught at Penn State Brandywine, Haverford College, and Bucks County Community College in Pennsylvania, where she is a professor of English.
3:50 p.m. Tony Towle (poet)
www.writing.upenn.edu/epc/authors/towle/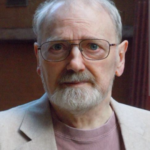 Tony Towle began writing poetry in 1960. He established an early connection to the New York School when, in 1963, he took workshops at The New School with Kenneth Koch and Frank O'Hara. Since then, he has published 13 books of poetry, most recently Noir (Hanging Loose Press), as well as a book of prose: Memoir 1960-1963 (Faux Press). My First Three Books (Vehicle Editions) combines an interview, photographs, and a CD of Towle reading some of his early poems. Other publications, interviews, recordings, and photos can be found at the above urls.
4:00 p.m. Joanna Fuhrman (poet)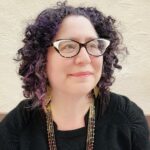 Joanna Fuhrman is the author of seven books of poetry, including To a New Era (Hanging Loose Press) and the forthcoming Data Mind (Curbstone/Northwestern University Press). Poems have appeared in The Best American Poetry and Pushcart Prize anthologies as well as The Slowdown and Having a Coke with You podcasts. After publishing with Hanging Loose since she was a teenager, she became a co-editor in 2022. 
4:10 p.m. Rew Starr (music)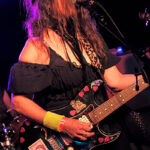 Crowned Miss Underground NYC, and dubbed a "firebrand" by The New York Times, Rew channels equal parts Courtney Love and a gothic version of Olivia Benson from Law & Order. Rew hosted ReW & WhO?, a web talk show, for many years. Rew Starr is an actress and a songwriter/artist signed with Manta Ray Records. Her song "u suck" won Punk Song of the Year on Pi- rate Radio of the Treasured Coast and was featured on The Bad Girls Club. ReW was featured on Love Lust or Run with Stacy London (TLC). She loves it all; film, theater, TV, dives, and stadiums! As The Village Voice noted, when summing up Rew, "This is what  you moved to New York for."
4:40 p.m. Tracie Morris (poet)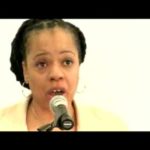 Tracie Morris is a multidisciplinary artist, writer, and scholar who lives in Brooklyn and Iowa City.
4:50 p.m. Martine Bellen (poet)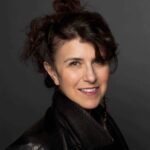 Martine Bellen's just-published poetry collection is An Anatomy of Curiosity (MadHat Press). She is the author of nine other books, including This Amazing Cage of Light: New and Selected Poems (Spuyten Duyvil), The Vulnerability of Order (Copper Canyon Press), and Tales of Murasaki and Other Poems (Sun & Moon), which won the National Poetry Series. A poem from An Anatomy of Curiosity is forthcoming in the anthology Best American Poetry, 2023. Joe Gaffney photo.
5:00 p.m. Sarah Sarai (poet)
my3000lovingarms.blogspot.com/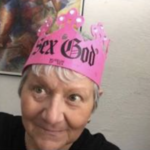 Sarah Sarai is author of That Strapless Bra in Heaven (Kelsay Books), Geographies of Soul and Taffeta (Indolent Books), and The Future Is Happy (BlazeVOX[books]). Her poems are in many journals, including Fairy Tale Review, Okay Donkey, The Southampton Review, Big City Lit, Sinister Wisdom, and Barrow Street. Born in a former speakeasy on Long Island, Sarai was raised in the sleaze of Paul Thomas Anderson's San Fernando Valley. She is an independent editor. 
5:10 p.m. Evie Shockley (poet)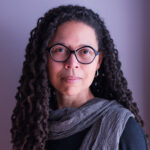 Evie Shockley thinks, creates, and writes with her eye on a Black feminist horizon. Her books of poetry include suddenly we, semiautomatic, and the new black. Her work has twice garnered the Hurston/Wright Legacy Award, has been named a finalist for The Pulitzer Prize, and has appeared internationally. Her honors include The Shelley Memorial Award, The Lannan Literary Award for Poetry, The Holmes National Poetry Prize, and The Stephen Henderson Award, and her joys include participating in poetry communities like Cave Canem and collaborating with artists working in various media. Shockley is the Zora Neale Hurston Distinguished Professor of English at Rutgers University. Stéphane Robolin photo.
5:25 p.m. Albert Mobilio (poet)
www.whiting.org/awards/winners/albert-mobilio#/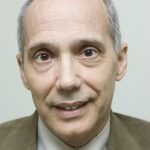 Albert Mobilio is the author of four books of poetry: Same Faces, Touch Wood, Me with Animal Towering, and The Geographics. A book of fiction, Games and Stunts, appeared in 2016. His essays and reviews are published widely. He was a MacDowell Fellow in 2015 and awarded an Andy Warhol Arts Writers Grant in 2017. A former editor at Bookforum, he is an editor at Hyperallergic and an associate professor of literary studies at the New School.
5:35 p.m. 100 Year Party Court (music)
https://100yearpartycourt.bandcamp.com/album/spirit-of-77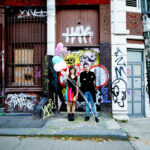 100 Year Party Court is a Brooklyn-based duo that creates psych-rock and dream-synth sounds. They provide a meditative sonic escape that soothes, grooves, and has a whole lot of fun.